Embark on a holiday celebration with your American Queen Voyages family, and return with treasured memories of the season.  This Lower Mississippi River cruise offers a special Holiday gala, bonfires on the levee, holiday decorations and performances.  Come home to the heart of America and celebrate with traditions both old and new!
The charms of bygone eras flow from town to town on this Mississippi River journey. Experience the Cajun charms of the Bayou in small towns filled with profound history, complemented by the big city energy of the Big Easy and Baton Rouge. Everything is rich here, from the dramatic history to the cuisine.
Highlighting signature dishes from local dining venues, and special presentations by experts and innovators from the culinary industry, this cruise offers something for everyone and is sure to appeal to amateur palates and experienced foodies alike. American culinary experience at its best!
Inclusions
1 night pre-cruise hotel in Memphis with breakfast
Transfer from hotel to vessel
7 night river cruise aboard American Queen (American Queen Voyages)
All Inclusive:

Unlimited Guided Tours designed with your comfort in mind aboard private, deluxe motorcoaches
Unlimited beverages,  including an extensive wine list, choice spirits, local craft beers and specialty coffees
Open Bars & Lounges throughout the vessel including a juice bar EVERY morning
Locally Sourced & regionally Inspired Cuisine from land and sea
Gourmet Selections of freshly prepared choices for breakfast, lunch and dinner
In-room Dining
Gratuities
Unlimited WIFI
Live, Daily Onboard Entertainment & Enrichment
Bicycles and Hiking Sticks

Book by Oct 31: Reduced rates and receive $200 USD onboard credit per cabin!

(price reflects discount)
December 10, 2023
Cruise Only
Deluxe Outside Bay Window (Riverview)
$4339  $3339
Outside Open Veranda
$4629  $3629
Deluxe Outside Private Veranda
$5109   $4109
Paddlewheel Stateroom
$5189   $4189
3 days/2 nights Pre-Cruise Experience in Memphis: add from $799 per person
3 days/2 nights Post-Cruise Experience in New Orleans: add from $799 per person
Post-Cruise Premium Experience New Orleans with transfer to the Airport: add from $99 per person
Taxes and Fees Included


Rates are in USD
Rates are per person, based on double occupancy.
Full Payment is required upon booking.
Promotion is capacity controlled and can be withdrawn at anytime without notice
Other dates are available. Call for more details!
Day 1: Memphis, Tennessee

Enjoy your complimentary stay at the pre-cruise hotel. The evening is yours to become acquainted with the city. For your convenience, our Hospitality Desk will be located in the hotel, and our friendly staff can assist with everything from general questions about your upcoming voyage to reserving premium experiences. Representatives from American Queen Voyages and our local port/city partner will be available to provide you with dining, entertainment and sightseeing options to maximize your time here.
Day 2: Memphis, Tennessee

Memphis' history and heritage begins with the indigenous people who lived by the mighty Mississippi. Throughout the years it has been home to cotton tycoons and enslaved people, to musicians who sounded the first notes of songs that still echo around the world today, and to civil rights icons including Dr. Martin Luther King Jr. Visitors embrace the diversity of this city that has been coined not only the home of the blues but also the birthplace of rock 'n' roll and its many music-themed attractions. As one of the most famous music destinations in the world, Memphis is a melodious port for American Queen Voyages guests to experience, including Beale Street Historic District, Blues Music Hall of Fame, Center for Southern Folklore, Graceland, Gibson Guitar Factory, Memphis Music Hall of Fame, Memphis Rock 'n' Soul Museum, St. Blues Guitar Workshop, Stax Museum of American Soul Music, Sun Studio and the W.C. Handy home and museum.
Memphis is also rich with arts, sculpture and painting exhibits offering pieces form Rodin to Renoir. Explore the Dixon Gallery and Gardens, Memphis Botanic Garden, Memphis Brooks Museum of Art, Metal Museum, Belz Museum of Asian and Judaic Art, CrosstownArts and the Cotton Museum at the Memphis Cotton Exchange. If you prefer to discover a destination by walking its streets, boogie on down to Beale Street – it's alive with quirky places to indulge in some authentic Southern barbeque, shop for souvenirs and sip on a Blue Suede Tini or some other music-inspired local libation.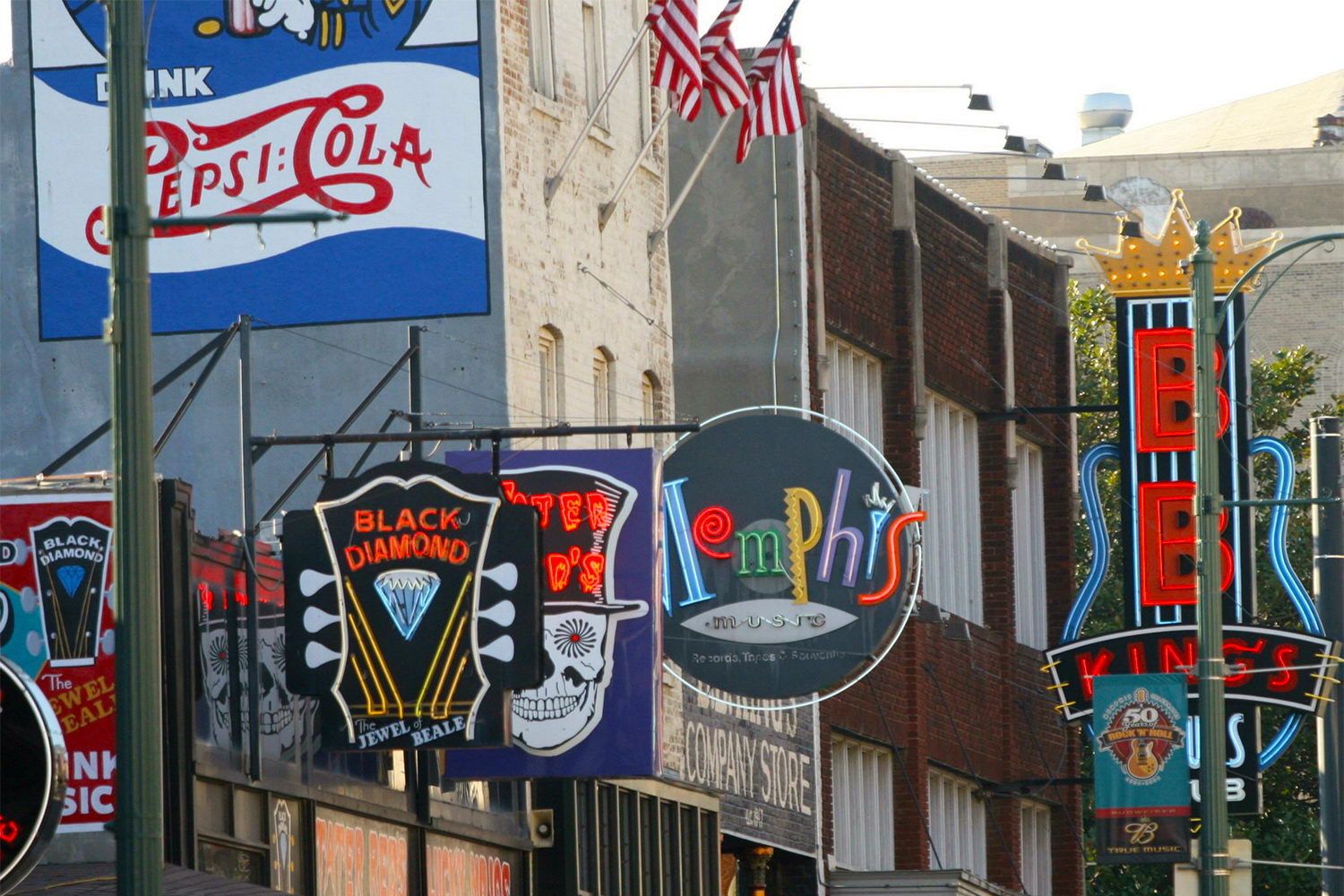 Day 3: Cleveland (Terrene Landing), Mississippi

In the heart of the Mississippi Delta lies the town of Cleveland, one of the two county seats of Bolivar County. Named for President Grover Cleveland, the town began formation in 1869. Bolivar County has deep roots in the civil rights movement. Amzie Moore, a civil rights pioneer, opened a gas station, beauty shop, and grocery store on Highway 61 in Cleveland. His business also served as headquarters for the area's civil rights efforts. His home was declared a historical landmark on May 13, 2008. Because of the Louisville, New Orleans and Texas Railroad that ran through the middle of town, people were drawn to Cleveland from outlying areas.
Often called the "Birthplace of the Blues," Cleveland brims with musical history and avenues to learn about it. The blues are very much alive in this Delta community, and one of the best places to experience the heritage and culture that is the blues is just outside Cleveland at Dockery Farms, home to world-famous Delta blues musician Charley Patton. His former home was recently honored with a marker on the Mississippi Blues Trail. Today, Cleveland is a nice, college town with friendly neighbors. More of a farming community than "small city," the town's unique Southern culture is the amalgamation of the blues, hand-spun Mississippi mud pottery, and mouthwatering delicacies like catfish and tamales. Cleveland is also home to the GRAMMY® museum. Recent exhibits were "Stronger Together: The Power of Women in Country Music" and a special limited-time display celebrating the music of Garth Brooks.
Included Shore Excursion:
– Terrene Landing Hop-On Hop-Off Tour
GRAMMY Museum Mississippi Journey through the history of music at the GRAMMY Museum Mississippi. A new, innovative museum that spans all genres of music. Here you will enjoy a self-guided tour through the museum, which showcases more than two dozen cutting-edge exhibits that explore the best music from many genres including Rock, Hip-Hop, Classical, Latin, R&B, and Jazz.
– Downtown Shopping
Enjoy some of the many shopping opportunities in downtown Cleveland. Here, you will find an array of restaurants, boutique shops, a pharmacy, and more.
Premium Shore Excursions:
– The Great Delta Experience – add USD$149 per person
The blues was born from the fertile farmlands of the Mississippi Delta. The songs that spurred from the fields of Mississippi went on to lay the roots that would influence all genres of American music. On this musical journey, see where it all began at the Dockery Farms, widely known as the birthplace of the delta blues. At the GRAMMY Museum Mississippi delve into the best of American music and discover the sounds of music in the delta as you explore the stories of the world's most renowned artist through a live performance at Club Ebony  as you savor Southern flavors. To top off this music experience, visit the hometown of the legendary B.B. King, where you'll see how his illustrious career brought the delta blues, and Mississippi, to the mainstream.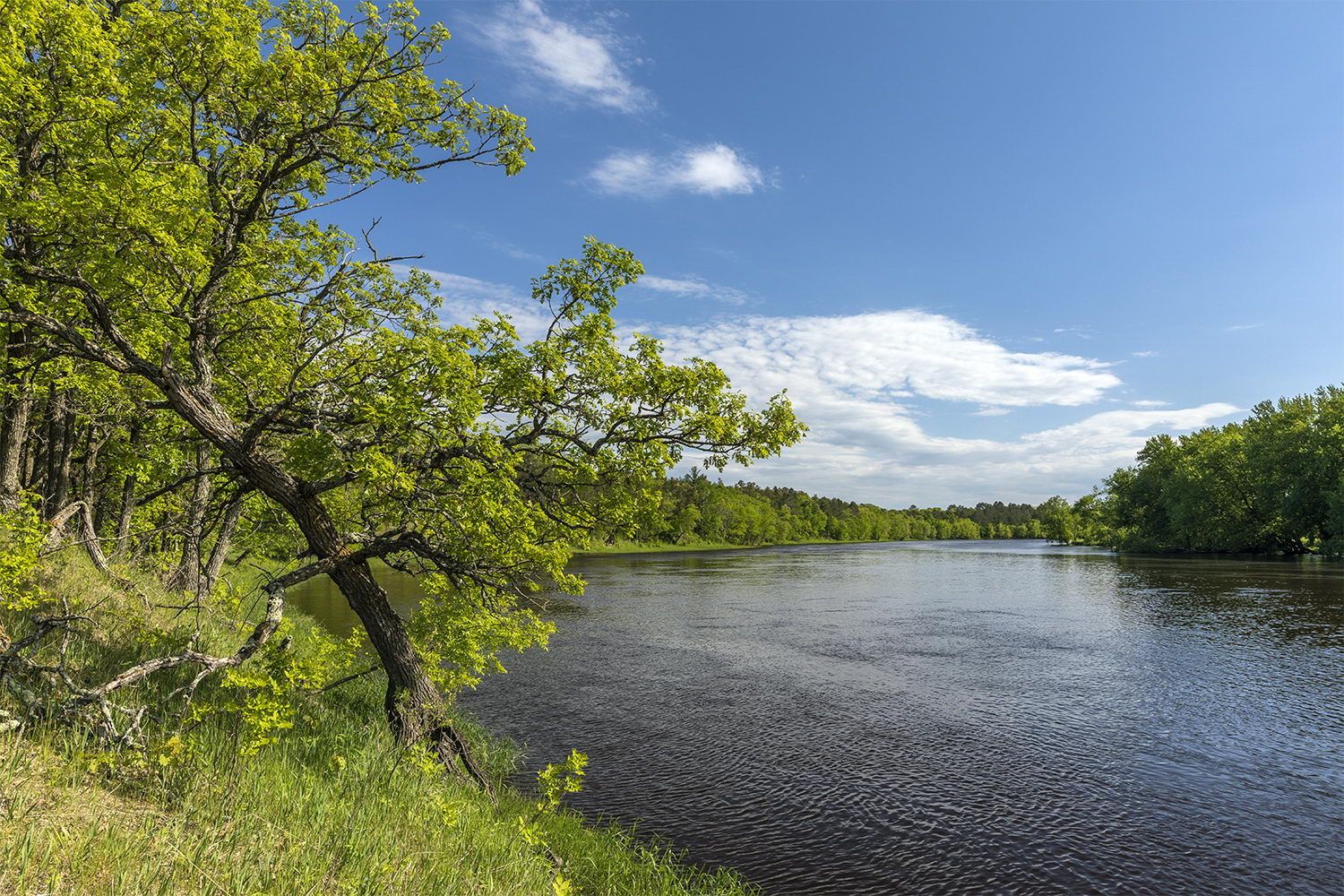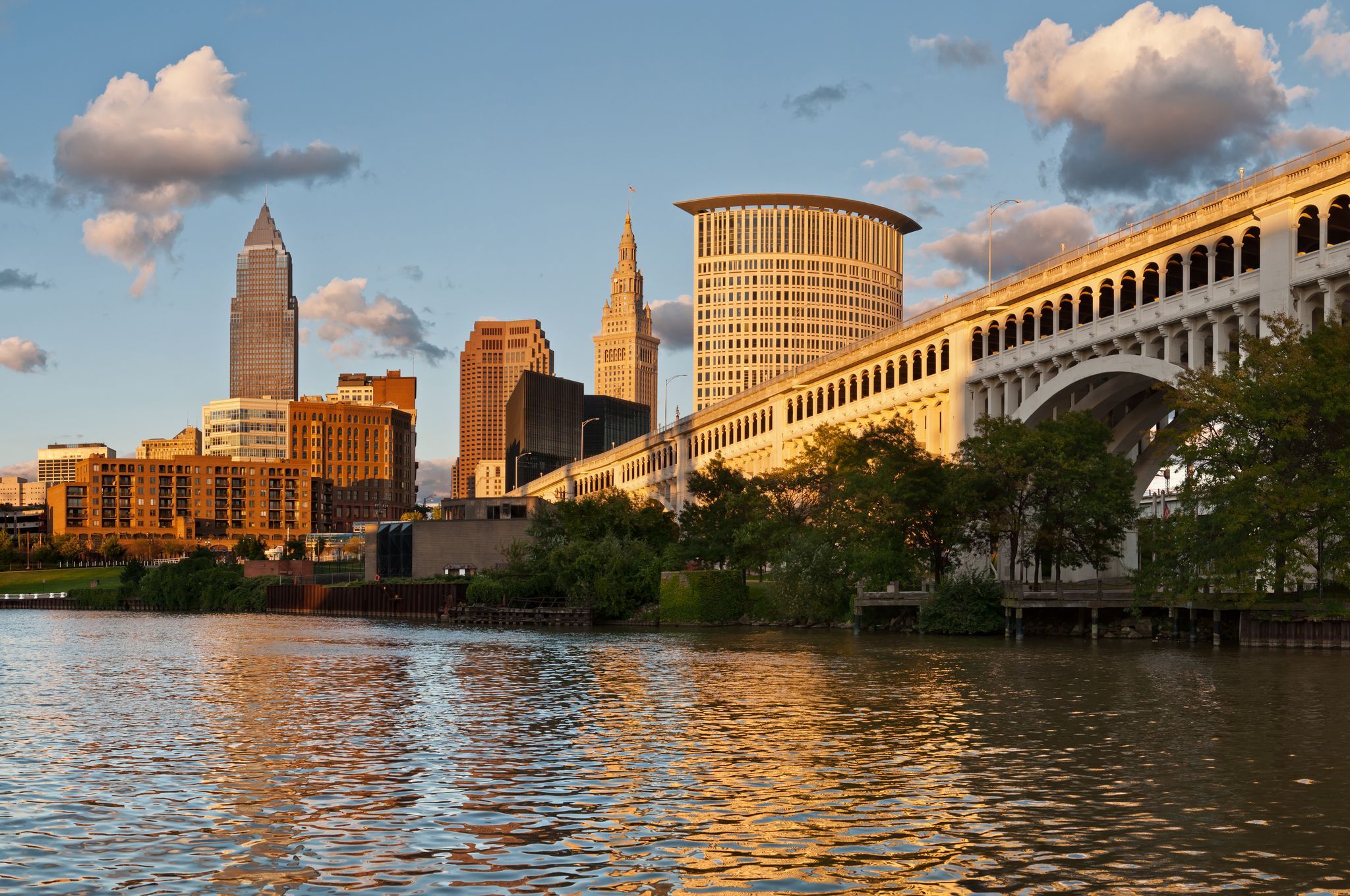 Day 4: Vicksburg, Mississippi

Vicksburg perfectly blends Southern culture and heritage with exciting modern attractions. As a major battle site during the Civil War, this port carries a history unlike any other. Learn about the historic conflicts of the city, taste its cuisine, visit the many museums, and pick out the perfect souvenir. Vicksburg's best-known contribution to history is probably the part she played in the American Civil War. It is the final resting place for 17,000 Union soldiers, 13,000 of whom are unknown. In 1899, the Vicksburg National Military Park was created to commemorate and preserve the infamous siege line and the historic heritage. Visitors can climb the 47 steps to the entrance of the marble Illinois Monument, featuring a domed roof, pillars, and sculpted bronze bald eagle.
Also at the park is the USS Cairo Gunboat and Museum – a historic warship that was torpedoed and later raised after spending over 100 years at the bottom of the Yazoo River. Today, visitors can climb aboard to see some original weapons and gear used by the soldiers. Other attractions of note include the Lower Mississippi River Museum and Vicksburg Riverfront Murals. Painted on Mississippi River floodwalls, these impressive murals begun in 2002 capture the past, present, and future of Vicksburg and its defining roles in history, culture, and religion. Visit the Lower Mississippi River Museum to find out how Vicksburg ancestors lived along the river during the 19th and 20th centuries, including interactive exhibits. The museum also offers an aquarium featuring local fish species.
Included Shore Excursion: 
– Vicksburg Hop-On Hop-Off Tour
Church of the Holy Trinity This incredible church spans over 125 feet long, 52 feet wide, and reaches 61 feet high to the apex of the ceiling, which was built of southern white pine to emulate Noah's ark. The church was constructed in Romanesque Revival style and finished in red brick. It also showcases zigzag tracery, which was highly unique to the style at the time. The Belgian slate roof is another amazing feature of the building, which began construction with the laying of the cornerstone in 1869. The 34 stained-glass windows, however, may be the main draw. They were given as memorials and six of them were created by Tiffany Studios in New York under the supervision of Louis Comfort Tiffany.
Premium Shore Excursions:
– On the Front Lines of The Civil War – add US$99 per person
Experience  the site of one of the most pivotal battles in America's history. Aptly described  by President Lincoln as "the key to victory", the Siege of Vicksburg was the Union Army's crucial push to capture a vital strategic position during the American Civil War. Join this exclusive tour where you will travel 15-mile road that weaves through Vicksburg National Military Park, with an included stop at the Illinois State Monument – the largest of the state monuments dedicated to the fallen soldiers of the Vicksburg campaign. You will also explore the USS Cairo Gunboat and Museum, the Vicksburg National Cemetery, and the Battleship Visitor Center.
– A Round of Golf at the Vicksburg Country Club – add US$119 per person
It's time to tee off in Vicksburg! Join us for a fantastic round of 18 holes at the Vicksburg Country Club Golf Course, built in 1929. All cart, clubs and green fees are included.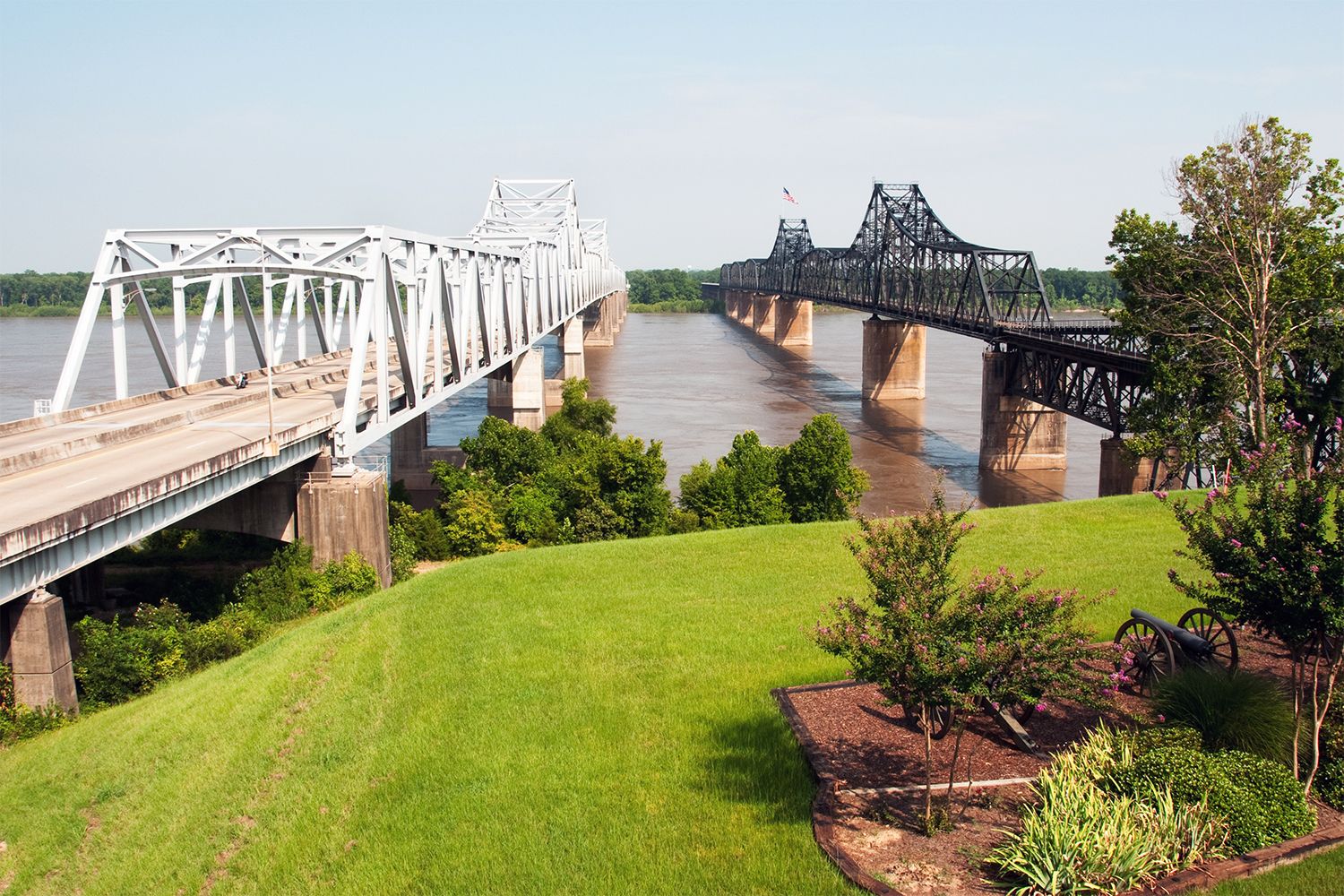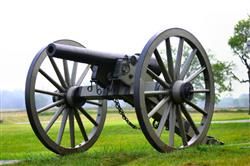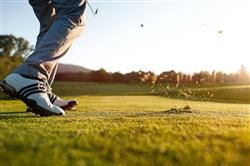 Day 5: Natchez, Mississippi
Natchez is known for its elegance, hospitality, and impressive preservation of historic homes – found on every street corner. It seems as if history fell asleep and awoke unscathed by the changing of times in this magical port. Natchez is home to over 1,000 buildings listed on the National Register of Historic Places. Most of the homes survived the American Civil War and their history flows in abundance along the Mississippi. Natchez has a long and fascinating history, dating back to 1716, making her the oldest continuous settlement on the Mississippi. Even before Natchez was settled by Europeans, the area was home to the Natchez Indians, noted for being the only Mississippian culture with complex chiefdom characteristics to have survived long into the period after the European colonization of America began.
The Natchez District, along with the Sea Islands of South Carolina and Georgia, pioneered cotton agriculture in the United States. The city recovered from its post-war decline to become one of the state's leading industrial centers. Today the production of wood pulp, lumber, petroleum, and natural gas form the basis of the economy; tourism – including casino gambling – and the manufacture of tires are also important. Shops and restaurants now occupy the site of Natchez Under-the-Hill, a 19th-century town of bordellos and taverns that was a haven for outlaws and boatmen. During your visit, explore the unique shops, restaurants, museums, and historic homes, all of which inspired Hugh Bayless to include Natchez in his book "The 100 Best Towns in America."
Included Shore Excursion:
– Natchez Hop-On Hop-Off Tour
The Old South Trading Post
Be sure to bring your taste buds to this unique stop! Sample Southern muscadine juice, dips, salsas, jellies, cappuccinos, and coffees— all while you browse the huge assortment of items for sale. There's something for everyone here, including a wide selection of books, candies, one-of-a-kind shirts, hats, souvenirs, drug store items, and even alligator items! Suggested Visit: 15 minutes
Rosalie Mansion
This magnificent mansion, an outstanding example of Federal style architecture, was built by a wealthy cotton planter in 1823. The Mississippi State Society Daughters of the American Revolution have since gained ownership and have been maintaining the house and grounds since 1938. On this self-guided tour, discover the history of the house and the artifacts found throughout.
Suggested Visit: 30 – 45 minutes
Premium Shore Excursions:
– The Story of Cotton in the American South – add US$99 per person
Take a step back into history when cotton was king and plantations dotted the southern backroads of America. Experience a look back into the 1800s as we tour a present-day cotton plantation. Frogmore Plantation remains today as a living monument to this former American cash crop. Walk the restored slave cabins, and see a rare steam gin, in addition to their modern, computerized one. Then, for a firsthand loot at the last burst of southern opulence before the war brought the cotton baron's dominance to an end, we'll tour the beautifully unfinished Longwood Mansion.
– A Jeweled Christmas in Natchezn- add $129 per person
Celebrate the holiday season at The Towers, one of Mississippi's most elegant privately owned antebellum homes. Here we will be welcomed like old friends by owner Ginger and James Hyland for a lavish Christmas experience in their personal home. This excursion includes a complete tour of the home, which has been festively decorated in a dazzling display of jewelry, garlands and over 100 Christmas trees!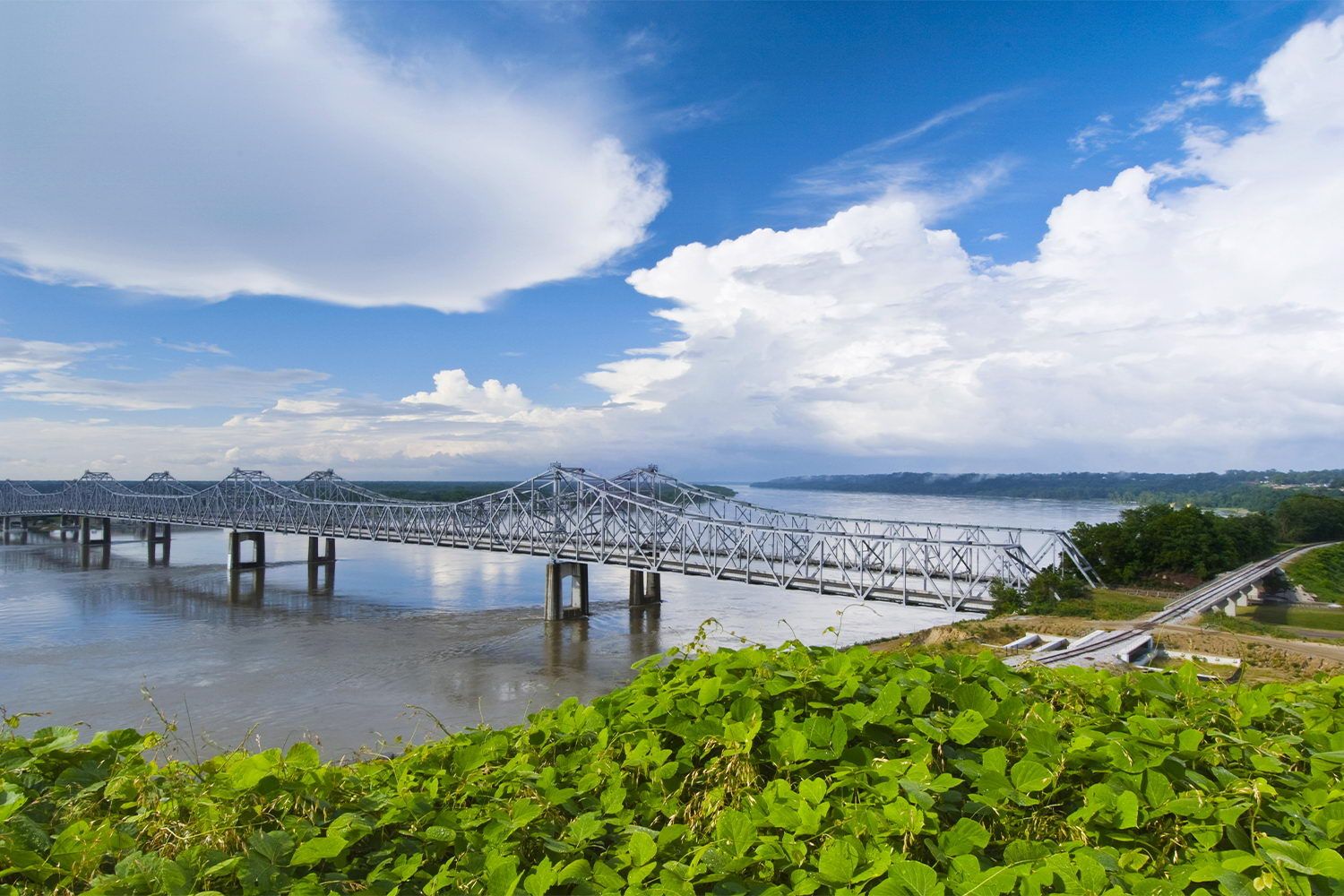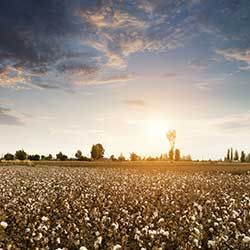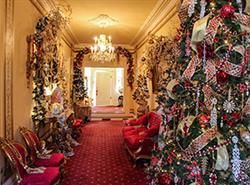 Day 6: St. Francisville, Louisiana
St. Francisville today is a testament to the lifestyle of a bygone era, with its cache of charming pre-war homes and striking architecture. With over 140 buildings on the National Register of Historic Places, sprawling estates nestled in the countryside and bustling Main Street shops, this quaint port situated on the Mississippi has a style all its own. This oldest town in the Florida Parishes, St. Francisville has been called the town two miles long and two yards wide; it lies on a loessal ridge created by the dust storms of the Glacier Period.
Swept in from the western plains, this soil formed vertical cliffs sometimes 90-feet high which rested on the sand and clay bottom of an ancient sea. These formations occur only in a narrow strip of land extending from Baton Rouge into Tennessee; the ridges are the actual foothills of the Appalachians. This bluff attracted Spanish Capuchins in need of a highland burial ground. They received a land grant from their king and built a wooden monastery between 1773 and 1785. The settlement which straggled up around the cemetery and monastery took its name from the order's gentle patron. By 1785 the number of land grants taken up by settlers prompted the Spanish leaders to create the district comprising the instep of the boot that is Louisiana today. St. Francisville has survived and reflects the growth and character of the surrounding countryside. A stroll through its historic center awakens a sense of place and an awareness of two centuries of architecture and lifestyles.
Day 7: Baton Rouge, Louisiana
Baton Rouge, Louisiana Cruises: History of the Area
Baton Rouge grants a strikingly different experience from those of the small-town stops throughout your voyage. In 1699 French visitors called the spot "red stick" (baton rouge) because of a boundary marker pole, stained with animal blood, on the river bluff. This energetic port houses over 300 years of history, seen in the unique architecture and through the unique arts and culture scene. Here, history-facing museums and landmarks fraternize with forward-looking art and industry to showcase all that Baton Rouge has to offer.
Choose to hop on one of our deluxe motorcoaches to explore the diversity of this city, take a walk down the river path alongside the boat or meander through the city streets. Politics is engrained into the culture of Baton Rouge. The contrast can be seen in the accounts of past settlers on display at the Old Louisiana State Capitol and inside the corridors of the current capitol – an Art Deco skyscraper. As the home of the Louisiana State University main campus and several smaller colleges, Baton Rouge buzzes with a youthful zeal of a college town while holding fast to its graceful Southern traditions. During the fall, LSU's home football games pack the immense Tiger Stadium, and the revelry is known to spill into the streets. A revival has begun in the city center; sites of interest include a riverfront casino, the USS Kidd floating museum and Shaw Center for the Arts, an ultra-contemporary complex that clusters an art museum, gallery spaces, theaters, and restaurants in the heart of downtown.
Included Shore Excursion:
– Baton Rouge Hop-On Hop-Off Tour
USS KIDD DD-661 Just a short walk from the dock, guests can explore a Fletcher-Class Destroyer that fought in many battles in U.S. history. Named after Admiral Isaac C. Kidd, who died on the bridge of his flagship during Pearl Harbor, the USS Kidd has received eight battle stars for WWII service and four battle stars for Korean War service. This 2,050-ton, 376-foot-long vessel has since been converted into a museum, with exhibits of extensive collections of war artifacts, ship models, real fighter planes and bombers, and memorials. Suggested Visit: 1 – 2 Hours
Capitol Park Museum This impressive museum showcases collections of visual arts, jazz, costumes, textiles, and artifacts from Louisiana history. It was founded in 1906 and holds over 450,000 artifacts and works of arts. Permanent exhibits include: "Experiencing Louisiana: Discovering the Soul of America," and "Grounds for Greatness: Louisiana".
– LSU Rural Life Museum
USS KIDD DD-661 Just a short walk from the dock, guests can explore a Fletcher-Class Destroyer that fought in many battles in U.S. history. Named after Admiral Isaac C. Kidd, who died on the bridge of his flagship during Pearl Harbor, the USS Kidd has received eight battle stars for WWII service and four battle stars for Korean War service. This 2,050-ton, 376-foot-long vessel has since been converted into a museum, with exhibits of extensive collections of war artifacts, ship models, real fighter planes and bombers, and memorials. Suggested Visit: 1 – 2 Hours
Capitol Park Museum This impressive museum showcases collections of visual arts, jazz, costumes, textiles, and artifacts from Louisiana history. It was founded in 1906 and holds over 450,000 artifacts and works of arts. Permanent exhibits include: "Experiencing Louisiana: Discovering the Soul of America," and "Grounds for Greatness: Louisiana".
Premium Shore Excursions:
– Ultimate Cajun Adventure – add US$229 per person
The Cajun culture of Louisiana's Mississippi River region is one of the most enduring traditions of the American South. The Creole spirit is also alive and well in southern Louisiana: a unique blend of French, Spanish, African American and Native American cultures. Today, Cajun and Creole lifestyles endure within the region's local flavor and iconic cuisine. Your tour will take you on an airboat adventure, offer a glimpse back in time, and trace the history of southern Louisiana's Cajun and Creole cultures, including their traditional ways of living – and, of course, their mouthwatering food! Travel down to the heart of Louisiana's swamplands to begin your experience.
As you step out onto the Atchafalaya Basin Landing and Marina, behold the landscape and body of water on which you are about to glide, coated in stunning shade of blue and green. Board the airboat for a tour through the swamp  with a local, born-on-the-bayou guide manning the helm. Your Cajun captain will share some history of the area from the deep swamplands where he was raised. You will never feel as up-close-and-personal with the exotic wetland wildlife as when your captain beckons gators up along side our boat using French Creole.
The airboat ride is sure to work up your appetite, so to further immerse yourself in the Cajun culture, we'll head to Crawfish Town USA to indulge in some down-home cuisine. Crawfish Town USA has been cooking up tasty Cajun spreads for over 30 years- and you can taste the expertise! The family style lunch includes local favorites such as grilled chicken breast, fried catfish, pasta alfredo with grilled shrimp, sauteed green beans, grilled veggies, hush puppies, Cajun smothered potatoes bread pudding with rum sauce, and of course, the official state of Louisiana, gumbo!
After lunch, you can join in the traditional Cajun dances or just kick back, digest  and enjoy the charming atmosphere.
Your journey continues as you transcend in time at the Louisiana State University Rural Live Museum. The museum is dedicated to the preservation and exhibition of the 18th and 19th century rural Louisianan culture. Explore the largest collection of artifacts and architecture from the period while you discover the lifestyles of these remarkable people in a safe, outdoor rural space. As you make your way back to the vessel, take in the sites and thoughtful commentary on a narrated city tour of Baton Rouge.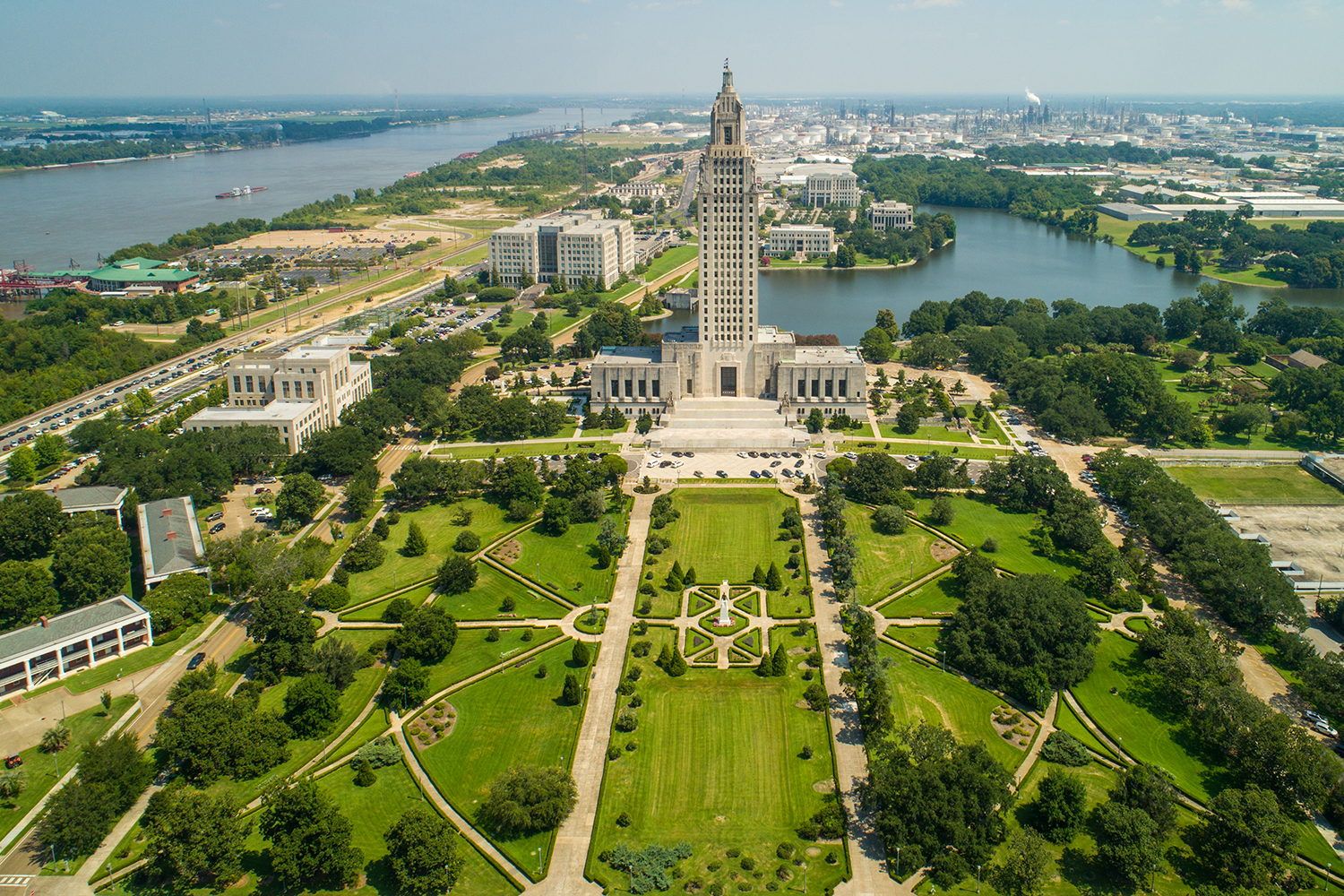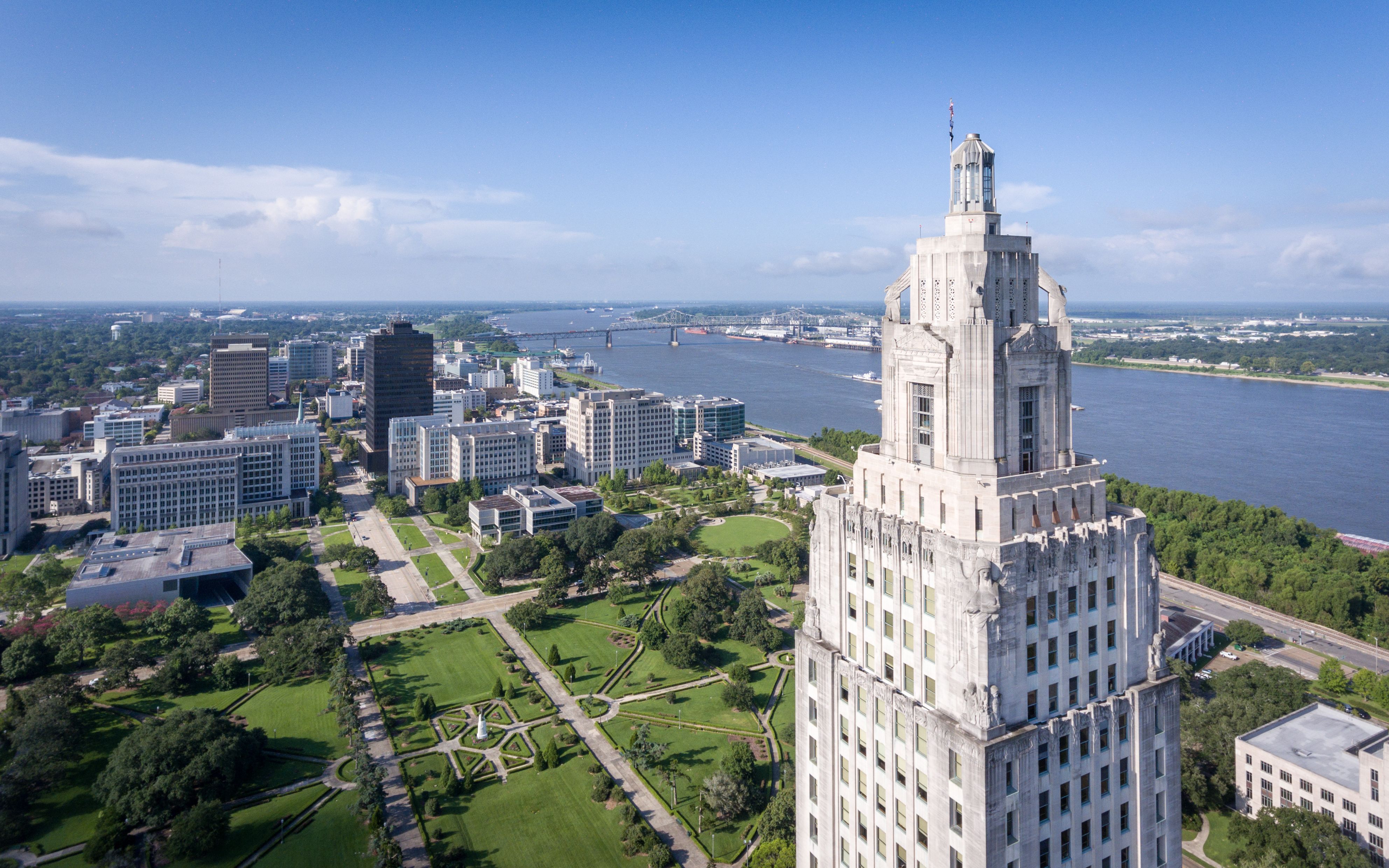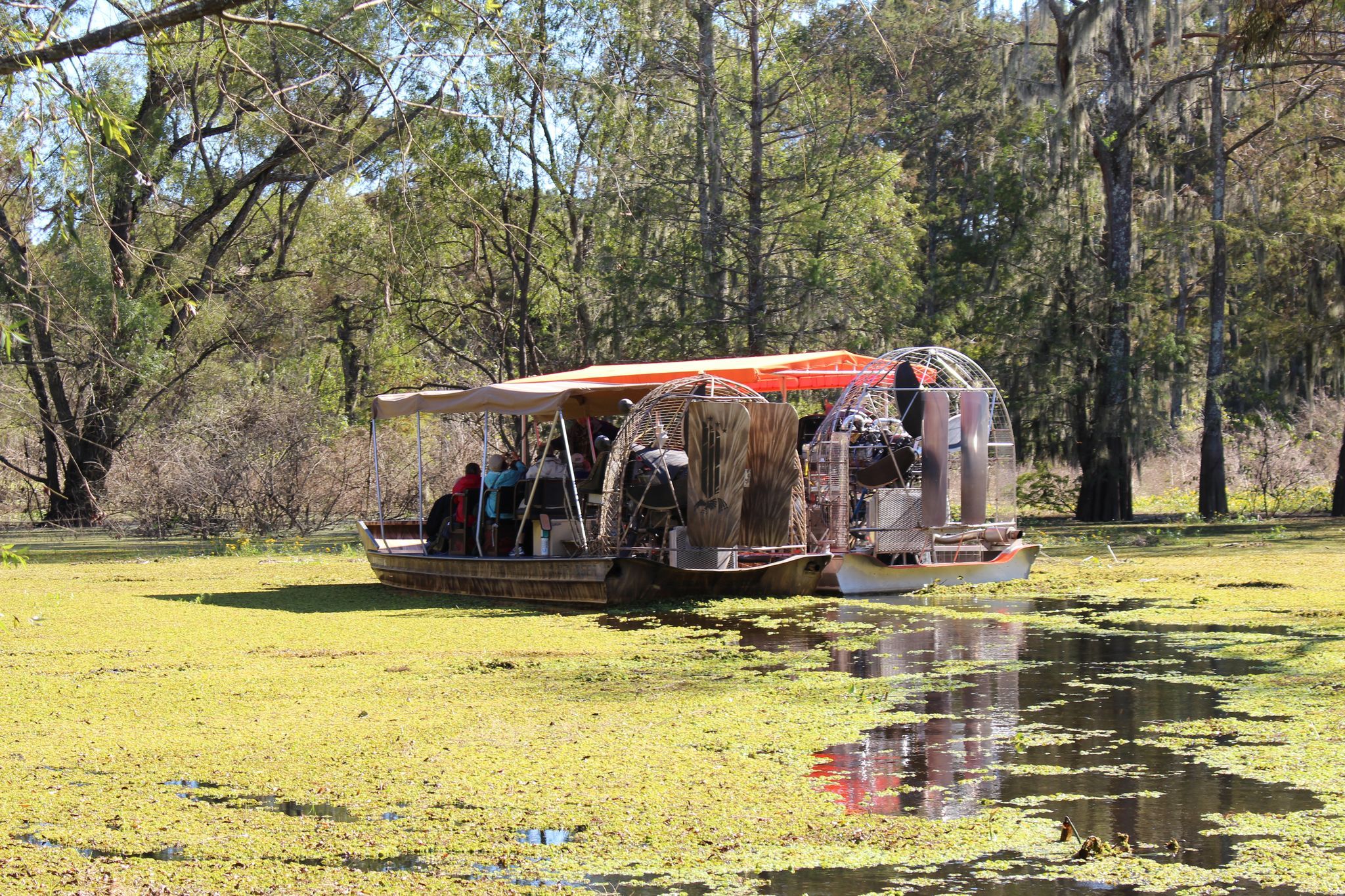 Day 8: Nottoway, Louisiana
American Queen Voyages features an exclusive port at Nottoway, located in White Castle, LA, on the south bank of the Mississippi River, part of the Baton Rouge metropolitan area. Here you can visit the estate of sugarcane magnate Randolph Nottoway – the largest standing pre-war mansion in the South (53,000 sq ft) – an intricate building with impressive detail. Original furnishings mingle with era-appropriate antiques to create an atmosphere that does justice to the home's original ambiance. It is fascinating history and a luxurious aesthetic – an authentic Southern experience you will not want to pass up.
The surrounding town of White Castle was established as a town in the 1880s with the influx of people and business brought by the logging industry in the cypress swamps of the area. When the cypress wood was depleted, the main economic activity reverted to the sugar cane industry which had been established in the latter part of the 18th century. Individual plantation sugar mills gave way to larger mills servicing many plantations. By 1970, White Castle had three major sugar mills, Cora Texas, Cedar Grove, and Catherine/Supples. Only one, Cora Texas, is still in operation. During the 1950s, the chemical industry entered the area, congregating around the Mississippi between Baton Rouge and New Orleans. This industry brought economic growth which took White Castle into the 1980s. Companies establishing chemical plants in the area near White Castle were Dow Chemical north of Plaquemine, Georgia-Gulf and Hercules north of White Castle, and Ciba-Geigy on the east bank of the Mississippi.
Included Shore Excursion:
Nottoway Resort Included Mansion Tour
Enjoy an included tour of Nottoway Resort, the South's largest remaining antebellum mansion. This stunning historical plantation lies between Baton Rouge and New Orleans and offers a view of a truly grand plantation. The mansion flaunts three floors, 64 bedrooms, and displays an incredible 22 white square columns which contribute to its nickname and the "White Castle of Louisiana." The most popular room among guests is the White Ballroom, which is painted entirely in white and displays elaborate gold décor throughout. Rooms are trimmed in custom plaster frieze made from Spanish moss, clay, plaster and mud and are all original to the house. And as if that weren't enough, this immaculate mansion was constructed with 365 openings, one for each day of the year.
Premium Shore Excursions:
– Life on the Bayou: Cajun Swamp Tour  – US$89 per person
Enjoy a true Cajun experience in the back bayous and swamp of Louisiana. Leaving Nottoway Resort in our rear view, our local guide will discuss the affluent southern Louisiana lifestyle during the era when sugarcane reigned. As we arrive in La Place, Louisiana, home to the 250-acre, privately owned Manchac Swamp, prepare for an unforgettable journey. For the next hour and a half, our knowledgeable Cajun captain will guide us through these tranquil waters. See moss-draped cypress trees and lush vegetation, and even come within feet of jumping alligators, as we travel the meandering waters of this incredible ecosystem.
– Grand Southern Plantation Tour – US$159 per person
Embark on a journey through the fields of southern Louisiana towards two of the South's most prestigious and picturesque plantation. Begin the adventure as we board the deluxe motorcoach and set off for the "Grand Dame of the Great River Road", Oak Alley Plantation. A powerful testimony to the rich history of the antebellum south, Oak Alley Plantation invites visitors to explore all facets of her plantation past. Constructed during the height of sugar industry's success in America, the breathtaking Greek Revival home got its name from the most distinguishing feature – a quarter-mile walkway lined in 300-year-old live oak trees spanning from the levees of Mississippi River to the entrance of the home. As you explore, discover the history of Jacques and Celina Roman, the former plantation owner, whose rich and lavish lifestyle drastically changed over the years they resided in the mansion. Then feel free to explore the grounds and other exhibits at your leisure. Make a stop at the plantation gift shop, simply soak in the scenery which is both breathtaking and awe-inspiring.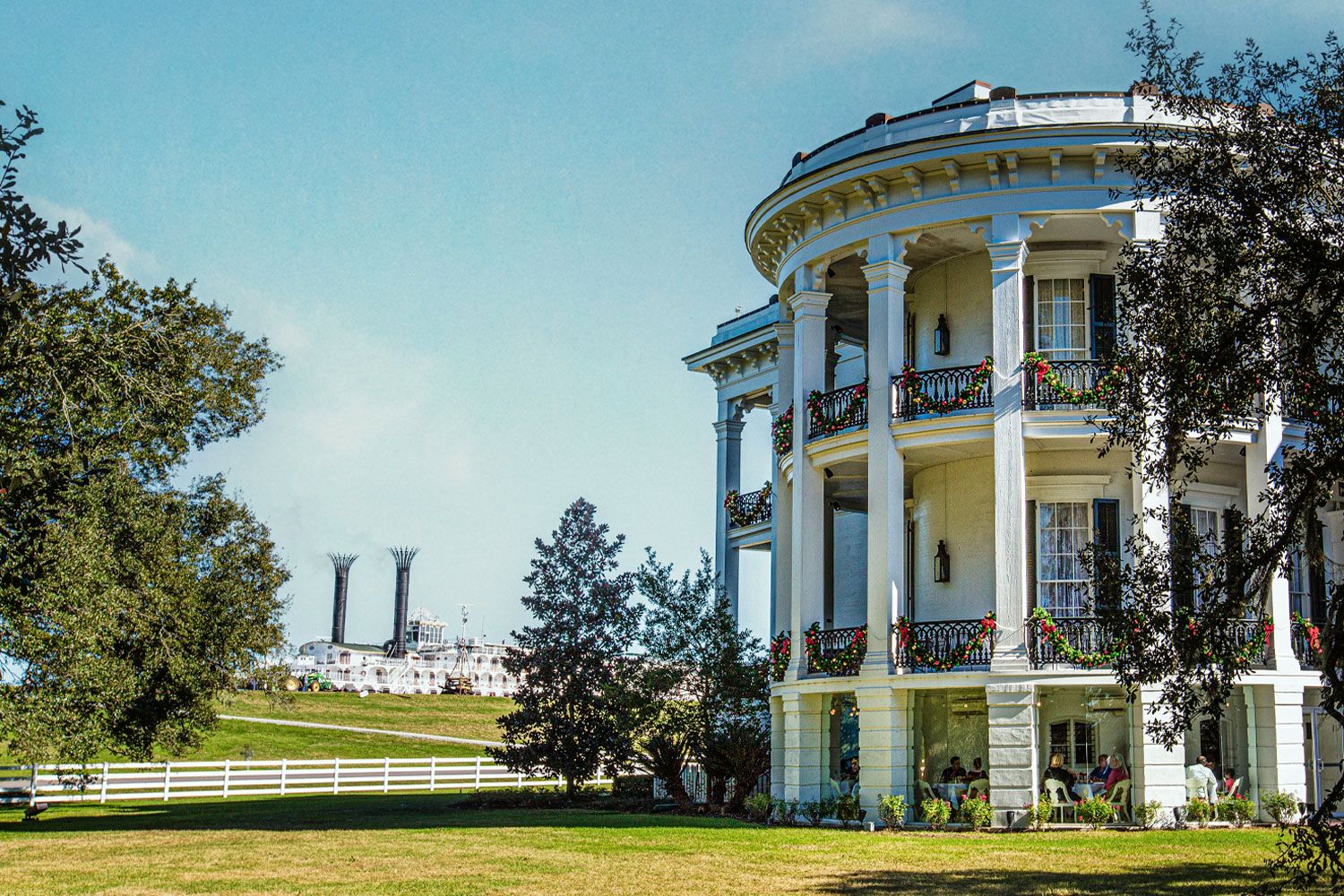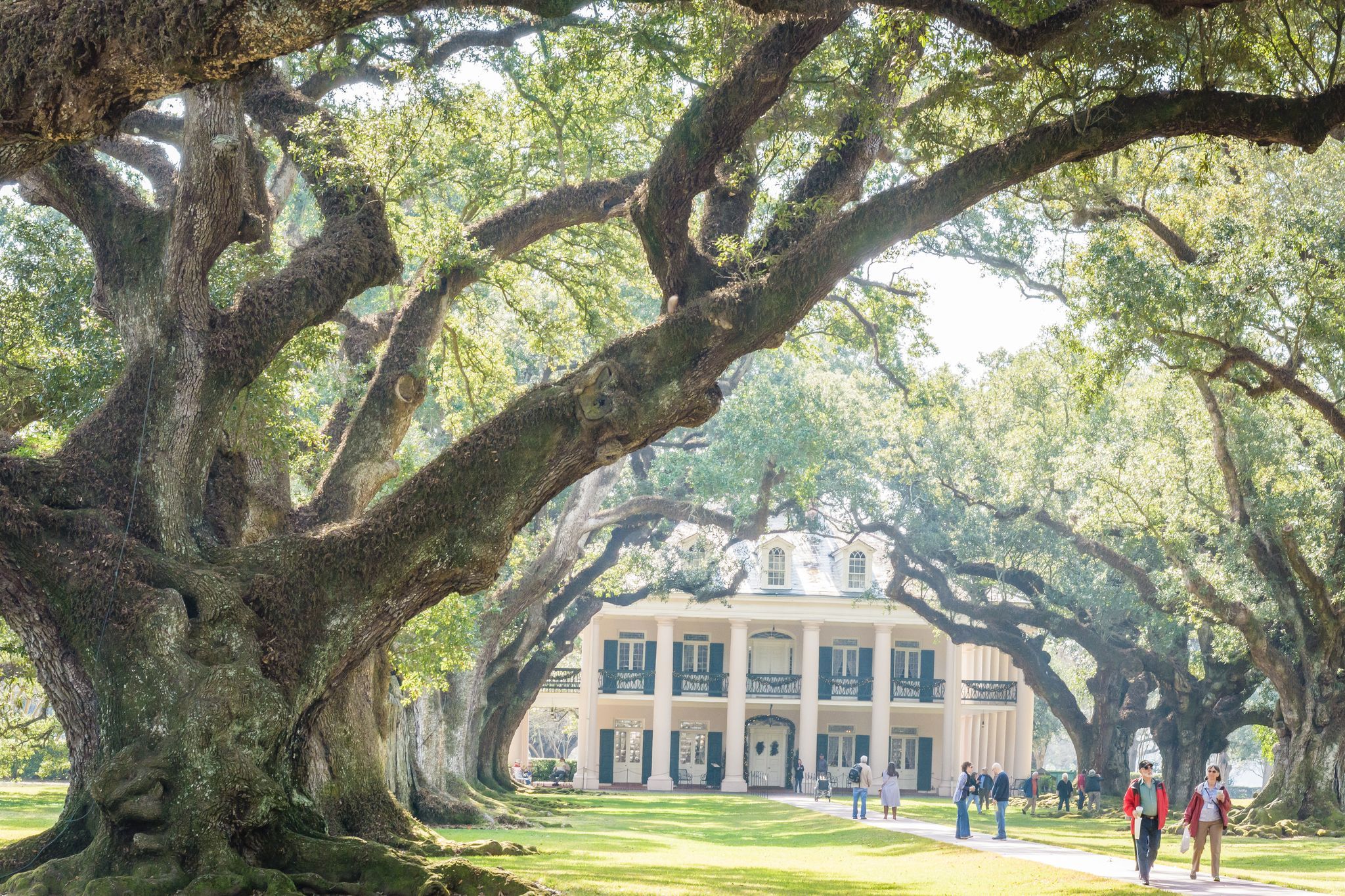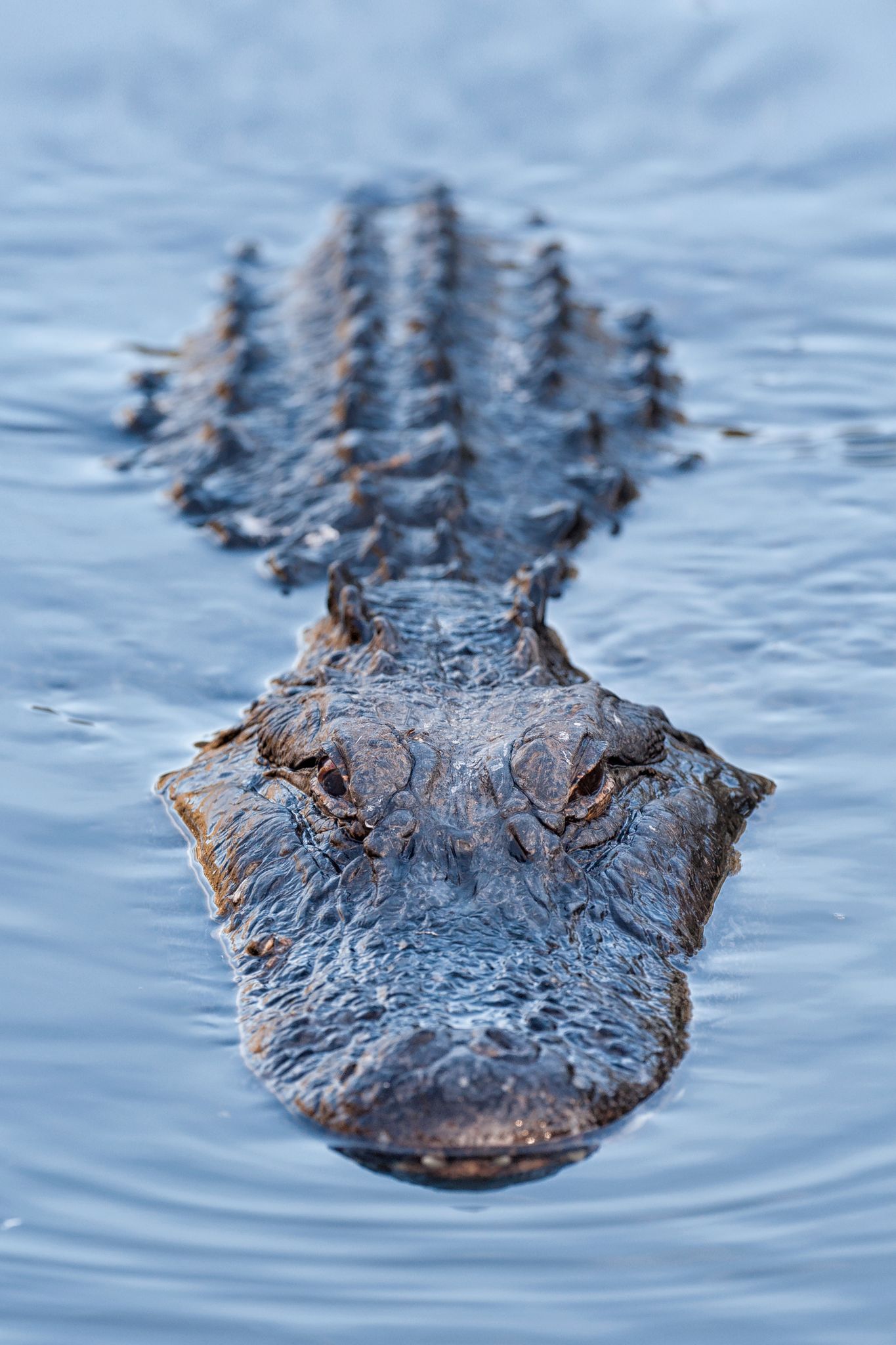 Day 9: New Orleans, Louisiana
As your American Queen Voyages journey concludes, there are other opportunities for you to take in the town — whether it's an optional premier post-cruise experience or a quick transfer to the airport for your final trip home — your AQV team can pre-arrange everything for you.
Premium Shore Excursions:
New Orleans Highlight with transfer to the Airport – add US$99 per person
Embark on an adventure through a city radiating an eccentric and authentic atmosphere. On an exclusive New Orleans narrated driving tour, experience a city filled to the brim with history and culture from an intimate, first-person perspective. Relax in the comfort of our motorcoach as we glide past some of the most iconic attractions in the city, from the French Quarter to St. Louis Cemetery #3. Along the way, see the elegant mansions of the Garden District, and relax in the scenic City Park. Feel the heartbeat of this vibrant city and appreciate the exceptional qualities  that set New Orleans apart from every other city in the United States.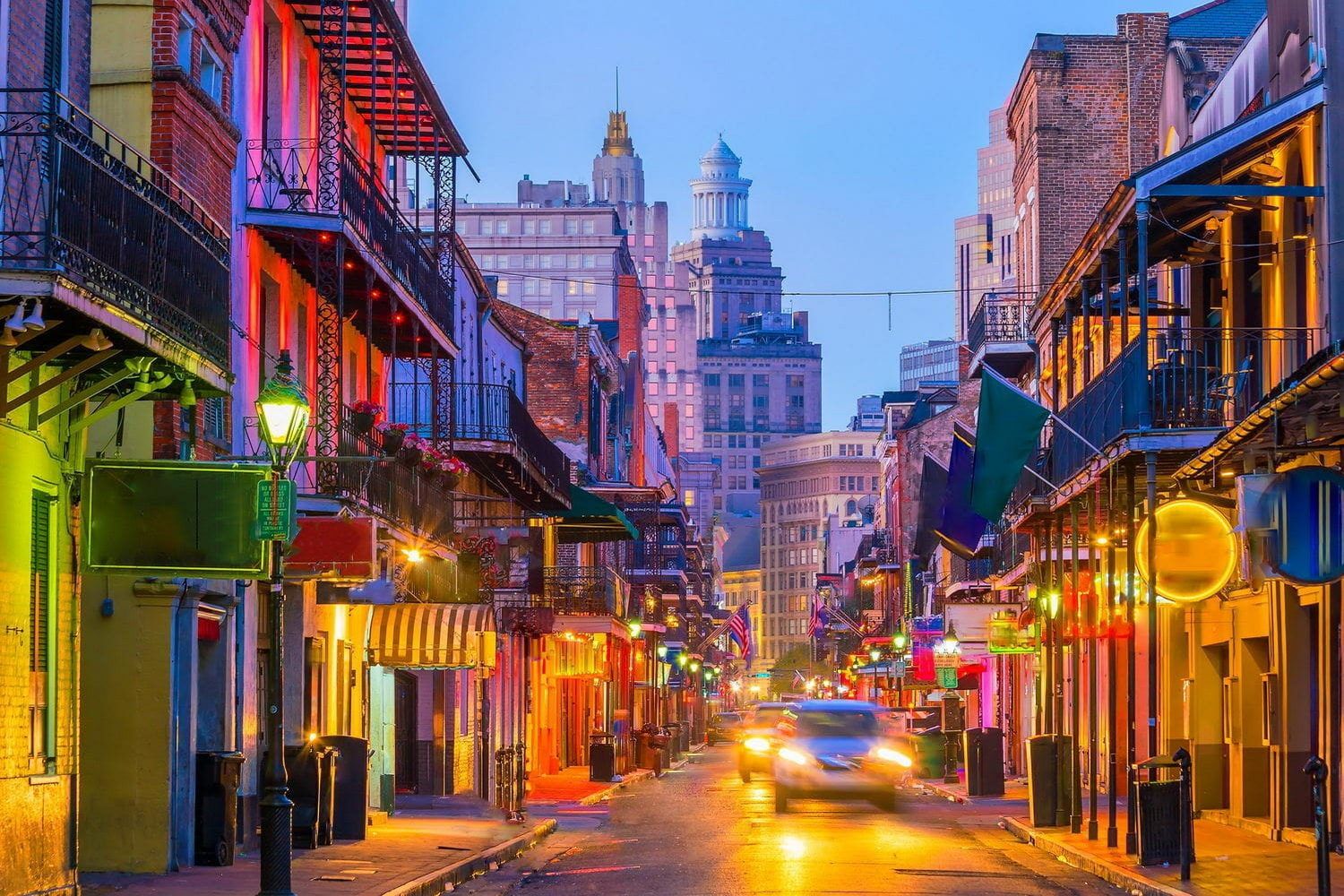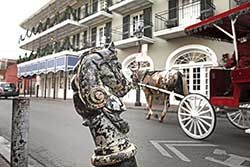 Extend your stay by adding a City Stay package that showcases the highlights of the city in which you are staying and provides remarkable inclusions and upscale accommodations at an incredible value.
Memphis Pre-Cruise Experience – add from US$799 per person 
3 Days/2 Nights hotel stay at The Peabody Memphis
Arrival Transfers (Pre-City Stay)
Embarkation Day Pre-Cruise Premium Shore Excursion: The Elvis Experience (including a visit to Graceland!)
Two full American Breakfasts at the hotel
An exclusive American Queen Voyages Walking Tour of Memphis
Witness the famous Peabody duck parade at the Historic Peabody Hotel
An authentic Memphis BBQ Meal on Beale Street (Memphis' Entertainment Hub)
Memphis Attraction Pass: Included admission to three of Memphis' highest rated attractions

Sun Studio
Memphis Rock 'n' Soul Museum
National Civil Rights Museum

3-Day Trolley Pass for transportation throughout Memphis during your stay
A local City Stay Concierge to help assist in planning your time in Memphis
New Orleans Post-Cruise Experience – add from US$799 per person 
 3 Days/2 Nights hotel stay at the 4-Star Luxury InterContinental New Orleans Hotel
Arrival Transfers (Pre-City Stay) Departure Transfers (Post-City Stay)
Embarkation Day Post-Cruise Premium Shore Excursion: The New Orleans Highlights Tour
Two full American Breakfasts at the hotel
Choose from 6 out of 8 Top New Orleans Attractions with the Exclusive American Queen Voyages Attraction Pass:

Mardi Gras World: Experience a behind the scene's glimpse into this infamous New Orleans festival
The National WWII Museum: This award winning museum exhibits the epic and global scale of the war that changed the world
Creole Queen Historic Cruise: Focusing on 300 years of New Orleans history, this cruise is narrated by a local historian who takes the guests on a journey through the history of the city
French Quarter Phamtoms Ghost and Vampire Tour
New Orleans Jazz Museum at the Old US Mint: Extensive exhibits featuring New Oreleans great Jazz Musicians and memorabilia. Old US Mint was built in 1935, the Old U.S. Mint is the only building in America to serve as a U.S. & Confederate Mint
Ogden Art Museum
New Orleans Walking Tour
Longue Vue House & Gardens: Enjoy a guided tour of this unique three story home and pristine gardens

Street Car Transportation Pass (Jazzy Pass) for transportation throughout New Orleans
New Orleans Traditional Dining Experience at The Court of Two Sisters
A local City Stay Concierge to help assist in planning your time in New Orleans
Post-Cruise Premium Experience New Orleans Highlights Tour with Transfer to the Airport – add from $99 per person (8.30 AM – 12.30 PM)
Embark on an adventure through a city radiating an eccentric and authentic atmosphere. A city close to the heart of America, filled to the brim with history and culture. Discover the history of New Orleans including its first settlers, long-standing cultures, religions, Hurricane Katrina and Mardi Gras. On an exclusive New Orleans narrated driving tour, you will experience the city from an intimate first-person perspective. Relax in the comfort of our motorcoach as we glide past some of the most iconic attractions in the city including the French Quarter, Jackson Square, Lake Pontchartrain, and the Garden District, where elegant mansions stand as a testament to Greek revival, Italianate and Queen Anne Victorian styles. Travel down St. Charles Avenue along the famous street car line where New Orleans' most prestigious and beautiful colleges, Tulane University and Loyola University, are located.
Continue the day in New Orleans' breathtaking City Park. Comprising about 1300 acres, City Park is one of the oldest and largest urban parks in the country. The park's most notable asset is its large grove of mature live oaks, where the oldest trees range from 600-800 years old. Here we will take a short break to relax and soak in the awe-inspiring scenery of the "Big Easy." Feel free to purchase coffee, beignets, or use the restroom on this brief comfort stop. But, please keep in mind that you will need to be back on the motorcoach by a specified time.
No trip to New Orleans would be complete without a stop at St. Louis Cemetery #3, better known as the "The City of the Dead." One of New Orleans' famed above-ground cemeteries, St. Louis Cemetery #3 is known for its highly ornate tombs, many of which are stunning works of art in their own right. As we are guided through this city landmark, our knowledgeable guide will help us discover the significance behind each of the tombs, which correlate to many of the memorable chapters in the history of New Orleans.
Our experience through the "Big Easy" concludes at the New Orleans International Airport.