Say opa! to a Greek adventure which kicks off in Athens and explores two glittering island gems in the Aegean. Discover the treasures of an ancient world before spending a glorious week getting lost in the labyrinthine lanes of Santorini and Mykonos. You'll combine your love for history with laid-back island life, visiting secret coves, seaside cafés and rambling ruins built to honour gods and goddesses. These remain as a testament to the lynchpin role ancient Greece once played in shaping western civilization as we know it today.
Inclusions
9 nights guided vacation with lots of free time built in
9 night 3 or 4 star hotel accommodations
11 meals: 9 breakfasts, 2 three-course dinners
Round trip transfers from airport to hotel and hotel to airport
High-speed ferries from Piraeus to Santorini, Santorini to Mykonos and Mykonos to Piraeus, subject to availability and weather conditions
City orientation tours:
Athens – Sightseeing tour with a Local Specialist includes a visit to the magnificent Acropolis and the Temple of Zeus. View the Temple of Zeus and Hadrian's Arch
Mykonos – Orientation of the port and Mykonos town includes a walk along the narrow cobbled streets. Your Travel Director will provide information on beaches and sightseeing opportunities
Santorini – Orientation of the town of Fira with a walk to enjoy the views over the caldera. Your Travel Director will provide information on beaches and sightseeing opportunities
Cancel up to 30 days prior. Deposit $229 per person! (Terms apply*)
April, May 2022 from $2899
June 2022 from $3299
July, Aug, Sep 2022 from $3599
Single Room Supplement add from $1080
*Terms: Cancel for any reason within 30 days of deposit and the tour deposit is refundable less $30 processing fee. After 30 days of deposit, normal penalty amount applies and becomes a future travel credit. To give you peace of mind and more time to make decisions about your future travel plans, you're free to change your travel plans until 30 days before your trip. If for any reason you change your mind, you can choose new dates and/or a new destination without penalty on the land portion of your trip. May be withdrawn at any time.
DAY 1 ARRIVE ATHENS (2 NIGHTS)
Let it sink in the fact that you're standing in what was once the centre of the western world, where the likes of Socrates, Aristotle and Plato offered their wisdom and insights which have stood the test of time. Your launch pad to a Greek island adventure begins in the capital, where you'll be met on arrival and transferred to your hotel. There's plenty of time to relax on the islands, so lace up your walking shoes and discover the city your way. Later, join your Travel Director and fellow travellers for a glimpse into what lies ahead.
Accommodation: Zafolia (or similar)
DAY 2 ATHENS SIGHTSEEING AND FREE TIME
The Acropolis looms large over Athens and today you'll get up close and personal with this ancient citadel. Your Local Specialist reveals its extraordinary history that spans thousands of years as you view the archaeological remains of temples, theatres and the mighty Parthenon, considered the most important building to survive from Classical Greece. You'll view the Panathinaiko Olympic Stadium, the Temple of Zeus and Hadrian's Arch, stopping in Syntagma Square to admire the curiously clad Evzone guards at the Tomb of the Unknown Soldier. The rest of the day is yours to explore Athens on your terms, but with ancient history on your mind you may wish to embark on an Optional Experience to see the 5thcentury BC Temple of Poseidon at Sounion. This evening, if the sizzle of street food hasn't already captured your attention, you may wish to join your fellow travellers for an optional traditional dinner at a favourite city taverna.
MEAL(S) Breakfast
DAY 3 ATHENS – SANTORINI (3 NIGHTS)
Don't resist the urge to slow it all down as you leave the busy cityscape behind and catch a highspeed ferry to Santorini. The spectacular volcanic eruption in 1646 BC had quite the magic touch on its dramatic landscape. After checking in and an orientation tour, you'll have some time on your own, followed by dinner at your hotel.
MEAL(S) Breakfast, Dinner
Accommodation: Kamari Beach
DAY 4 SANTORINI FREE TIME
Don't waste a second of your time lazing on the sunsoaked beaches of Santorini when you can ascend to its highest point for stunning views instead. This Optional Experience will reveal the iconic landscapes of the Cyclades you've only seen in photographs the gleaming whitewashed buildings, cerulean blue domes and tumbling cerise bougainvillea. An alternative Optional Experience could see you board a caïque fishing boat to the volcano instead, soaking in its warm thermal waters and healing mud against the backdrop of Santorini's enchanting clifftop villages. This evening, there's no better place to bid farewell to another beautiful island day than in Oia. After an optional afternoon wine tasting paired with local meze, you'll stroll through its marble streets to our favourite sunset spot to capture the Instagram shot of the trip.
MEAL(S) Breakfast
DAY 5 SANTORINI FREE TIME
Indulge in another full day to explore Santorini your way. You could choose one of several Optional Experiences to fill the day or stroll through Fira's narrow streets shopping for last minute souvenirs, clothing and jewellery. Incredible views of the Caldera are never far as you explore the island's ancient paths, villages and beaches on your own. Why not make the most of your final evening in Santorini, sampling the local culinary delights with uninterrupted views of the Aegean Sea? There's always time for one last ouzo.
MEAL(S) Breakfast
DAY 6 SANTORINI – MYKONOS (3 NIGHTS)
Bound for the island playground of Mykonos. All that stands between you and the sunkissed shores of the Cyclades is a short highspeed ferry ride. After transferring to your hotel and a short orientation tour, Mykonos is yours for the taking so don't hold back and seek out your favourite island spots for the rest of your stay. Whitewashed
houses line the narrow streets and life is rather idyllic behind the colourful wooden shutters that shield the locals from the warm Mediterranean sun. Dinner tonight is included and you'll need no excuse to stay out late, indulging in the island's renowned nightlife.
MEAL(S) Breakfast, Dinner
Accommodation: Alkistis (or similar)
DAY 7 MYKONOS FREE TIME
Snap your fingers and you'll be on the other side of the island. Well, almost. You could choose to spend your day exploring tiny Mykonos your way or join your fellow travellers for an optional Island Tour driving through arid landscapes to some of its most celebrated beaches. Before you dip your toes into the water, you'll visit Ano Mera village whose 16thcentury monastery is dedicated to the protectress of Mykonos. Then continue to the beautiful Blue Flag beach of Kalafatis to enjoy a cruise on a traditional caïque fishing boat, where the cocktails are cold, and the party never ends.
MEAL(S) Breakfast
DAY 8 MYKONOS FREE TIME
Grab your front row seat to the goings on in Mykonos's old port as you sit perched on one of the brightly painted wooden balconies characteristic of Little Venice. There's time today to wander through the shopping streets of Chora village and see the 16th century windmills of Kato Mili that look out over the bay. For history lovers, there's no better way to spend your day than joining an optional visit to nearby Delos, the legendary birthplace of Apollo and his twin sister Artemis. On this captivating exploration of what was once the most important site in ancient Greece, you'll see many artefacts that have been collected in the ruins of this sacred site. After a day of sightseeing, you'll want to make the most of your final evening in this island playground. Seek out a taverna with beautiful views of the sunset and toast to another day in paradise with new friends.
MEAL(S) Breakfast
DAY 9 MYKONOS – ATHENS (1 NIGHT)
Leaving island life behind, it's time to return to Athens for a final exhilarating encounter with the vibrant Greek capital. Transfer to your Athens hotel, then spend the evening in the narrow lanes of Plaka following your nose past its 19th century façades to find the best souvlaki in town. A lively evening lies ahead if you've yet to have your fill of good times with good friends. Keep your toes tapping to the street music that fills the air and find a taverna with your name on it.
MEAL(S) Breakfast
Accommodation: Zafolia
DAY 10 DEPART ATHENS
Your journey through Athens and the Greek islands reveals why ancient Greece was the chosen land for gods and goddesses, philosophers, poets and famous personalities. As you prepare for your return journey and long after you return home, you'll remember the generous spirit, postcard perfect scenery and legacy of the ancients that are among the many gifts that Greece has given you. Say farewell to your new friends at the end of your holiday and take your transfer to the airport for your return flight home. Conditions apply.
MEAL(S) Breakfast
Upgrade your tour package to Trafalgar First Class Greek Island Hopper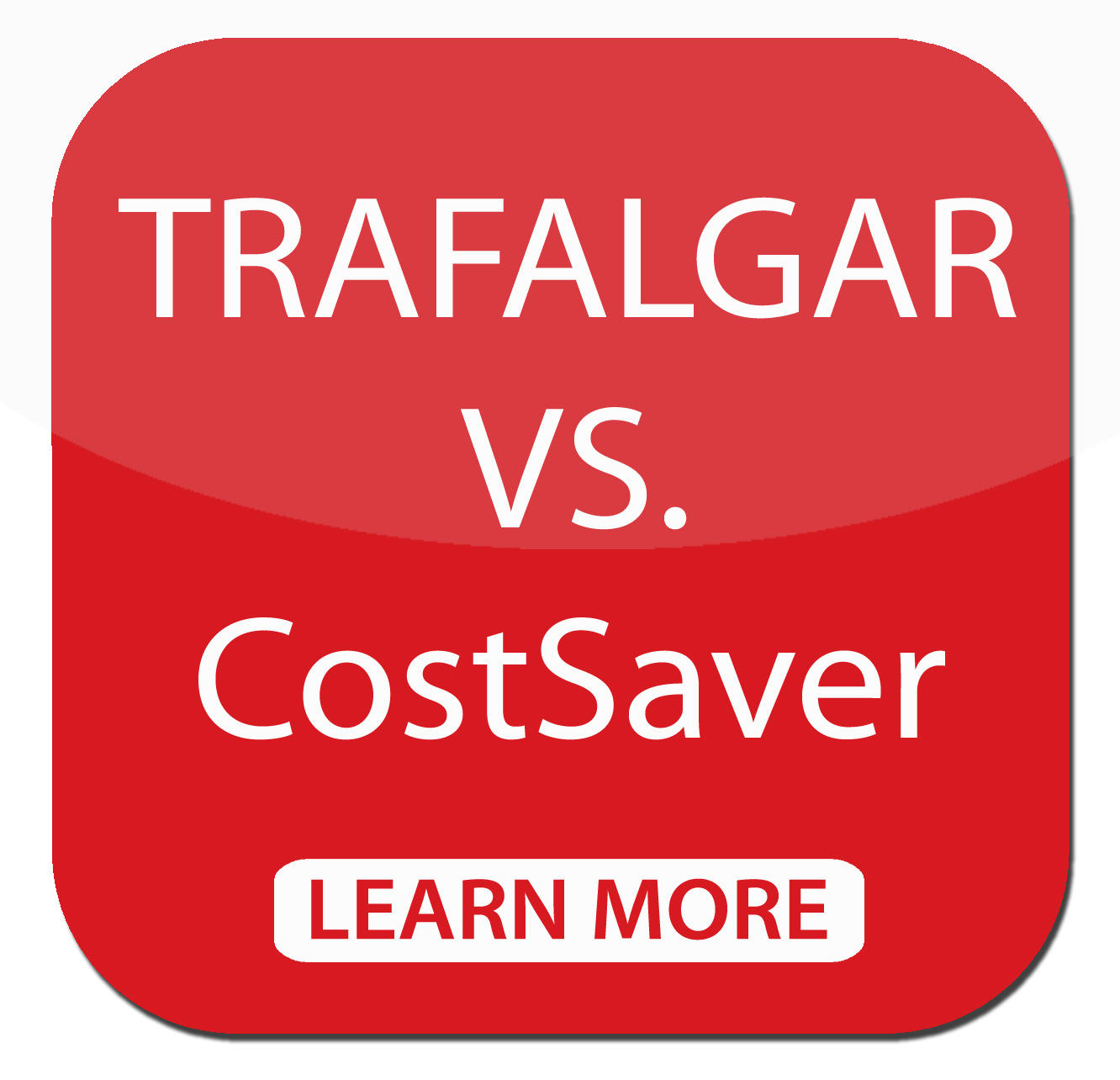 Real experts, real experiences
Call upon the expertise of your Travel Director and you can enjoy everything the region has to offer, in comfort, without having to plan your itinerary yourself.
And there's always free time for you to enjoy Optional Experiences, night time entertainment, or simply explore on your own. And if you're looking for inspiration at any point, your Travel Director will always be happy to point you in the right direction.
Insider Experiences on every trip
An expert Travel Director and separate driver
Hand-picked 4 or 5-star accommodation, whether it's centrally located, in the midst of stunning countryside, or close to a major site.
VIP entry to many sights
Variety of Optional Experiences
Luxury coaches with Wi-Fi in most countries
Breakfast every day and up to half other meals provided
CostSaver
With CostSaver you get a great value vacation, without compromising on quality and still benefiting from award-winning service from a name you can trust.
What's included
Your accommodations will be 3 or 4-star, featuring twin rooms. You'll also enjoy buffet breakfasts, and while up to half your dinners will be included in the price of your trip, you'll be free to dine out the rest of the time.
As such you'll have more time and freedom to explore on your own, or choose from one of our Optional Experiences. Though don't worry, if you're ever stuck for ideas on where to go, your Travel Director will be more than happy to point out their favorite trattoria, restaurant or café.
Variety of Optional Experiences
An expert Travel Director and separate driver
VIP entry at most sights
Hand-picked 3 or 4-star accommodations. To make sure we're always delivering the best value for money, we carefully select hotels in exactly the right location. Sometimes it makes sense to stay centrally, so we do. But at other times we'll opt for a better hotel slightly further out over a less desirable property in town. It will always be in a good neighborhood, with transport links an easy walk away.
Luxury coaches with Wi-Fi in most countries
Breakfast every day and up to half other meals provided