Experience Germany's heritage in cultural Berlin, Poland's character in vibrant Warsaw and Hungary's charm in beautiful Budapest. See Prague's intricate architecture up-close, stand in awe of Vienna's incredible backdrop and explore enchanting medieval towns on this brilliant European trip.
Package Includes
Round trip airfare to Frankfurt
14 nights guided vacation CostSaver coach tour
Round trip transfers from airport to hotel and hotel to airport
Dining: 14 buffet breakfasts, 5 three course dinners
Luxury air-conditioned coach with WiFi in most countries, reclining seats and an on-board restroom
Hotel accommodations featuring twin rooms and private facilities. Hand-picked 3 and 4 star accommodation
The services of an expert Travel Director and separate driver throughout your trip
Audio Headsets Provided throughout your holiday to enhance your included sightseeing experiences
Sightseeing Highlights
Auschwitz – Visit the poignant former concentration camp
Berlin – Sightseeing with a Local Specialist includes views of the Reichstag, Brandenburg Gate and Tiergarten
Brno – See the medieval town
Budapest – Sightseeing with a Local Specialist includes Gellert Hill, the Fisherman's Bastion and the Church of St. Matthias
Czestochowa – View the monastery at Jasna Góra
Frankfurt – Orientation tour includes the Old Town
Győr – Visit this medieval city
Kraków – Sightseeing with a Local Specialist includes the cathedral and Royal Castle on Wawel Hill
Poznan – Visit the town known as the 'cradle of the Polish state'
Prague – Walking tour with a Local Specialist includes views of Prague Castle, St. Vitus Cathedral and the Old Town Square
Rothenburg – Visit this fortified medieval town
Vienna – Sightseeing with a Local Specialist includes views of Vienna's State Opera House, the Hofburg Palace, Parliament and the Imperial Boulevards
Warsaw – Sightseeing with a Local Specialist includes the Old City, St. John's Cathedral and the Royal Palace
2020 subject to change – will be confirmed September 2019
Book by February 18 and save $100 per person (price reflects savings)
based on double or single shared
May 8 or September  4, 2020
Vancouver
$2699 – $3099 + $785 tax
Kelowna, Victoria, Calgary, Edmonton

$2999 – $3399 + $785 tax
Toronto
$2699 – $3099 + $785 tax
Pre-Pay Gratuities
(Travel Director and Driver)
add $184 per person
**Single Share Program: When travelling alone, we understand that some clients do not want to incur the expense of an additional single room supplement. That's why we give you the opportunity to purchase selected vacations on a room sharing basis on the majority of our itineraries. We will accommodate you with a fellow guest of the same gender on a 'two-bedded' basis (non-smoking rooms only). Please note that we cannot guarantee roommates will be of a similar age group. If we fail to match you, we will provide a single room at no extra cost.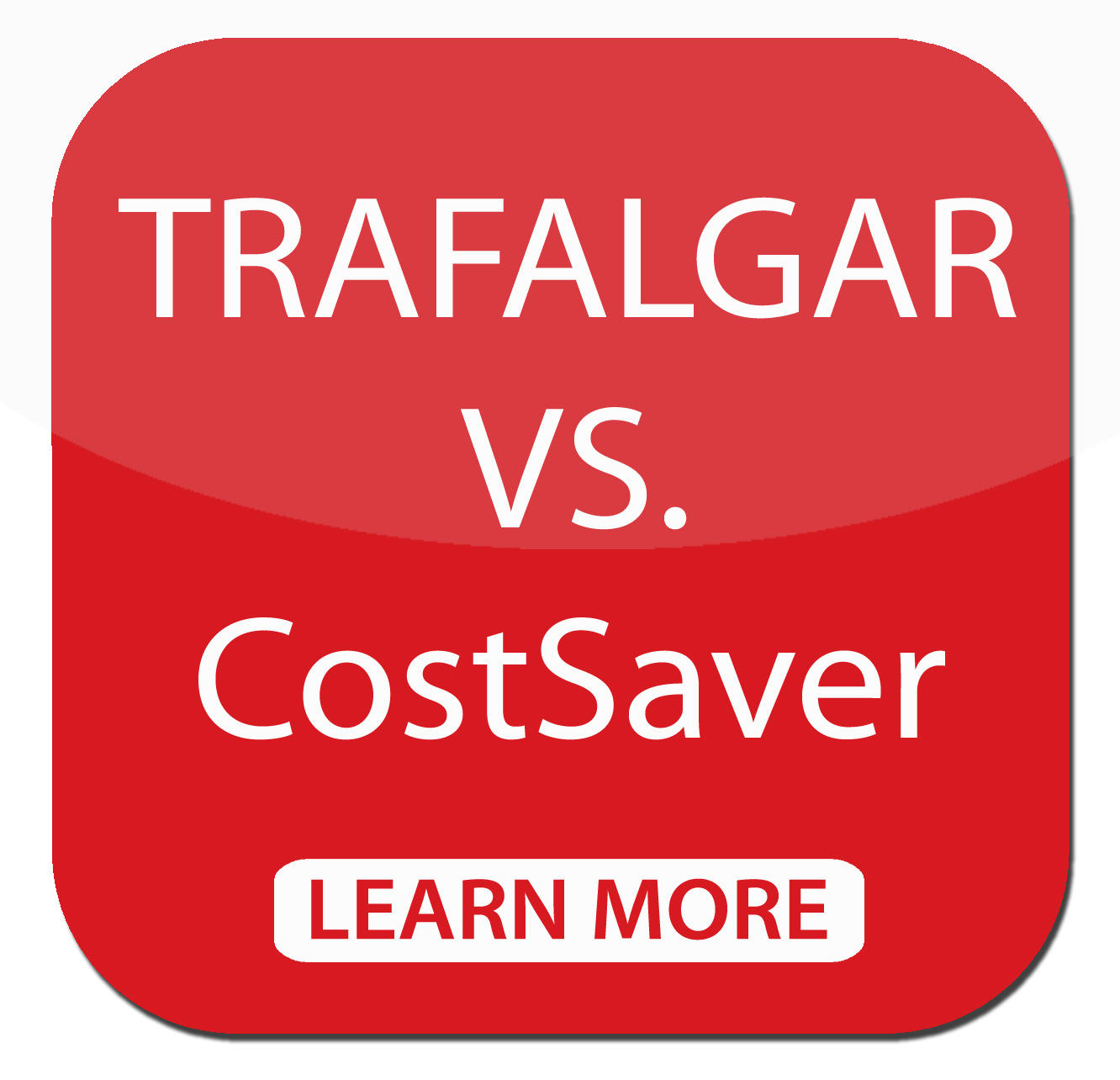 Upgrade your tour package to Traflagar First Class Vacation: Bohemian Highlights or Highlights of Eastern Europe. For more information or request a quote, please call us at 1-877-523-7823.
Traflagar
Real experts, real experiences
Call upon the expertise of your Travel Director and you can enjoy everything the region has to offer, in comfort, without having to plan your itinerary yourself.
And there's always free time for you to enjoy Optional Experiences, night time entertainment, or simply explore on your own. And if you're looking for inspiration at any point, your Travel Director will always be happy to point you in the right direction.
Insider Experiences on every trip
An expert Travel Director and separate driver
Hand-picked 4 or 5-star accommodation, whether it's centrally located, in the midst of stunning countryside, or close to a major site.
VIP entry to many sights
Variety of Optional Experiences
Luxury coaches with Wi-Fi in most countries
Breakfast every day and up to half other meals provided
CostSaver
With CostSaver you get a great value vacation, without compromising on quality and still benefiting from award-winning service from a name you can trust.What's includedYour accommodations will be 3 or 4-star, featuring twin rooms. You'll also enjoy buffet breakfasts, and while up to half your dinners will be included in the price of your trip, you'll be free to dine out the rest of the time.As such you'll have more time and freedom to explore on your own, or choose from one of our Optional Experiences. Though don't worry, if you're ever stuck for ideas on where to go, your Travel Director will be more than happy to point out their favorite trattoria, restaurant or café.
Variety of Optional Experiences
An expert Travel Director and separate driver
VIP entry at most sights
Hand-picked 3 or 4-star accommodations. To make sure we're always delivering the best value for money, we carefully select hotels in exactly the right location. Sometimes it makes sense to stay centrally, so we do. But at other times we'll opt for a better hotel slightly further out over a less desirable property in town. It will always be in a good neighborhood, with transport links an easy walk away.
Luxury coaches with Wi-Fi in most countries
Breakfast every day and up to half other meals provided
*The Czech Government requires Canadian travellers to have proof of travel/health insurance. Minimum coverage of the health insurance must be at least 35,000 Euro (Approximately 50,000 CAD). For further details regarding visa/entry requirements visit travel.gc.ca
2019 Trip Itinerary (2020 subject to change)
Welcome to Frankfurt. After check-in this afternoon, your Travel Director takes you on an orientation tour of the city's dynamic financial centre and medieval Römerplatz.
Hotel: Mercure Airport Neu Isenburg or similar
DAY 1 & 2: FRANKFURT – BERLIN (2 NIGHTS)
Cross the northern plains of Germany to the capital Berlin, a city with a rich political and cultural history.
Meals: Buffet Breakfast
Hotel: Vienna House Easy or similar
DAY 3: BERLIN SIGHTSEEING AND FREE TIME
Your Local Specialist brings Berlin's history to life during your sightseeing tour. View the Reichstag Building, Tiergarten, Brandenburg Gate, Unter den Linden Boulevard and the German State Opera House. Spend the rest of the day exploring this exuberant city on your own, or perhaps join an Optional Experience for a glimpse into Berlin's secret past.
Meals: Buffet Breakfast
Hotel: Vienna House Easy or similar
DAY 4: BERLIN – POZNAN – WARSAW (2 NIGHTS)
Head east and cross the border into Poland at Frankfurt-an-der-Oder. Visit the former Polish capital of Poznan and view the City Hall, Gothic architecture and other important sights. Arrive later in the capital Warsaw, where you dine tonight at your hotel.
Meals: Buffet Breakfast, Dinner
Hotel: Pulawska Residence or similar
DAY 5: WARSAW SIGHTSEEING AND FREE TIME
Warsaw is an energetic and lively city and your Local Specialist reveals the city's diverse history during your sightseeing tour this morning. View St. John's Cathedral and the Royal Palace in the Old Town, which was rebuilt after the war. See the site of the Warsaw Ghetto. Afterwards you are free to explore and don't miss the opportunity to take an Optional Experience to Wilanow Palace, the residence of Polish King Jan Sobieski. This evening you might like to experience a recital of Chopin's works in the city of his childhood.
Meals: Buffet Breakfast
DAY 6: WARSAW – CZESTOCHOWA – AUSCHWITZ – KRAKÓW (2 NIGHTS)
Travel south to Czestochowa and view the Paulite Monastery at Jasna Góra. Dating back to the 14th century, this place of pilgrimage is home to a famous icon of the Black Madonna. Then stop to visit the poignant former concentration camp at Auschwitz, a permanent reminder of the horrors perpetrated during the holocaust. Later arrive into Kraków for a two night stay.
Meals: Buffet Breakfast, Dinner
DAY 7: KRAKÓW SIGHTSEEING AND FREE TIME
Admire Krakow's beautiful sights with your Local Specialist this morning including the city's medieval walls and buildings, and the castle and cathedral on Wawel Hill. In your free time soak up the atmosphere in the Old Town or perhaps visit Wieliczka Salt Mines.
Meals: Buffet Breakfast
DAY 8: KRAKÓW – BUDAPEST (2 NIGHTS)
Relax and enjoy the splendid scenery as you drive through the foothills of the Tatra Mountains into the Slovak Republic and on to Hungary. Your day ends in Budapest, a bustling city on the romantic River Danube.
Meals: Buffet Breakfast
Hotel: Mercure Buda or similar
DAY 9: BUDAPEST SIGHTSEEING AND FREE TIME
View the city's sights with your Local Specialist including the Fisherman's Bastion, Heroes' Square, the Church of St. Matthias and panoramic views of the city from Gellert Hill. Afterwards explore on your own or maybe take a trip to Szentendre. Tonight dine at your hotel.
Meals: Buffet Breakfast, Dinner
DAY 10: BUDAPEST – GYŐR – VIENNA (2 NIGHTS)
Journey through the Transdanubia region to Győr. Founded by the Romans, Győr has retained much of its medieval and Baroque charm. Continue across the Austrian border and arrive later in Vienna, famed for its classical music. Consider joining an Optional Experience to a famous local hostelry for traditional Austrian cuisine and a musical performance.
Meals: Buffet Breakfast
Hotel: Ibis Wien Mariahilf or similar
DAY 11: VIENNA SIGHTSEEING AND FREE TIME
This morning consider a guided visit to Schönbrunn Palace, the former summer residence of the Habsburgs. Later this afternoon from the Parliament to the Opera, the Hofburg and City Hall, your Local Specialist shows you all the sights of this beautiful imperial city.
Meals: Buffet Breakfast
DAY 12: VIENNA – BRNO – PRAGUE (2 NIGHTS)
Leave Vienna and cross the border into the Czech Republic. See the medieval town of Brno. Journey through beautiful Bohemian countryside to the golden city of Prague.
Meals: Buffet Breakfast, Dinner
Hotel: Plaza Alta or similar
DAY 13: PRAGUE SIGHTSEEING AND FREE TIME>
Prague spans the River Vltava and ranks as one of the best-preserved cities in Europe. Your Local Specialist gives you an insight into the city's history during your sightseeing tour, which features Prague Castle, the Cathedral of St. Vitus and the Old Town Square. In your free time, perhaps take a cruise on the Vltava River.
Meals: Buffet Breakfast
DAY 14: PRAGUE – ROTHENBURG – FRANKFURT
Travel across the border into Germany, where you arrive at the quaint town of Rothenburg ob der Tauber. See the sights during your orientation of the city, including medieval streets and fortified walls. There's time to shop for Christmas ornaments before returning to Frankfurt where you enjoy a dinner.
Meals: Buffet Breakfast, Dinner
Hotel: Mercure Airport Neu Isenburg or similar
DEPART FRANKFURT
Say goodbye to your Travel Director and travelling companions as your memorable holiday comes to an end.
Meals: Buffet Breakfast