See the world, differently
Your passion for travel hasn't waned – if anything, over the past couple of years, it's grown deeper. And your purpose of travelling has also become clearer: to make memories that last a lifetime.
Dine on mouth-watering cuisine in Buenos Aires and Mendoza. Discover the architectural marvels of Argentina's capital city on privately guided tours. Explore the lively La Boca district and take in an evening tango performance. And set out on a series of exclusive vineyard tours in Mendoza.
This itinerary was created by experts and is meant to inspire you. It is ready to be customized to suit your interests, tastes and budget so you can connect with local cultures and experience authentic travel on your own terms and departing whenever you choose. Journeys that are fully customized to your dreams and expectations, with your own expert private guides, in exceptional handpicked accommodations that always reflect your preferred style. This is how you create moments that last. Because now more than ever, travel should be unforgettable.
Inclusions
6 night guided vacation with private tour
6 night luxury hotel accommodation

3 nights in Buenos Aires
3 nights in Mendoza

A fully customized itinerary based on your interests and schedule
Private transfers from the airport
Domestic airfare from Buenos Aires to Mendoza
A greeting at the airport or at your accommodation from one of our representatives
Breakfast each morning at your hotel, plus any meals indicated in the itinerary
A private driver for tours and transfers (in some countries our local private guides also act as your driver – your Destination Expert will discuss with you if applicable)
Local private guides or shared tours that take you through your itinerary highlights and experiences, your final itinerary will confirm the type of tour
One suitcase and one carry-on per person for trip transfers
24/7 in-destination support from our local office
Valid until December 1, 2023
from $5019



Rate is in USD

– per person based on double occupancy
Tour is customizable. Please contact us for more details.
Not Included:
International airfare and domestic airfare not mentioned on the itinerary
Visa(s)
Travel Insurance
Tips/Gratuities for services and experiences
Excess baggage charges
Personal charges such as laundry, phone calls, SIM cards or room service
Day 1: Buenos Aires
Here we Go!
For your added comfort, an English-speaking guide will be awaiting your arrival outside of Customs with personalized signage. Your representative will then lead you to your private driver and accompany you to your accommodation.
Parrillas are Argentine steakhouses offering the most traditional Buenos Aires cuisine, but most visitors only ever experience the most 'touristy' ones, sadly missing out on some of the city's most delicious secrets. To taste authentic Porteño flavors (a Porteño is a native of Buenos Aires), join this culinary walking tour, accompanied by a private guide, to discover local hole-in-the wall restaurants and learn about Argentina's culture and cuisine. Centered around the Las Cañitas section of Palermo – a chic neighborhood known for its beautiful tree lined avenues, historic polo fields, and burgeoning culinary and nightlife scene – you begin at a classic parrilla, usually frequented by soccer fans, and known for its choripan. Next, visit a Northern Argentine style casa de empanadas to try some of the city's favorite handmade empanadas and a glass of Torrontés wine, before moving on to enjoy some of the best meat and service in the city at a historic and hidden parrilla, famous among locals. To complete a delightful and delicious afternoon you end up at an incredible artisan "heladeria" (ice cream shop).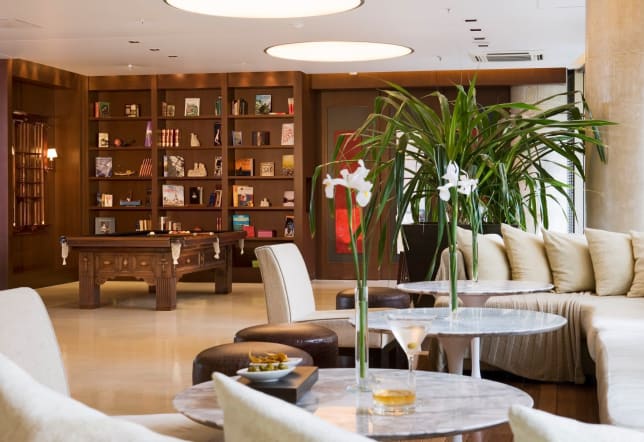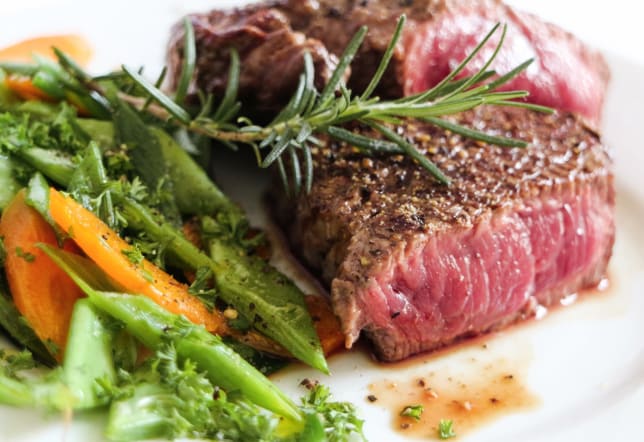 Day 2: Buenos Aires
See the Signature Sights in Style
Architecturally speaking, Buenos Aires is one of the most fascinating cities in Latin America. Meet your private guide and transportation at your hotel for an exciting and educational journey, allowing you to get a glimpse of the city's rich history through its buildings. You'll begin at Plaza de Mayo, where you'll observe the most conspicuous of Buenos Aires' Colonial buildings: the Cabildo, a primitive town hall. Admire the neoclassical Metropolitan Cathedral, and the Presidential Palace, known as the Pink House, with its peculiar asymmetrical façade. Finally, we trace the tracks of Monumentalism, a school so dear to Fascism, visible in the Ministry of Economics building. Next you'll walk across Avenida de Mayo to see the monumental Barolo Palace and Congress. You will then head for Puerto Madero, a cutting-edge urban renovation project initiated in 1991, where you will focus on an area known as 'Little Manhattan', which concentrates a handful of state-of-the-art, intelligent buildings created by the greatest Argentine architects, such as César Pelli and Mario Roberto Álvarez. Next, enjoy a guided tour of Teatro Colon, an incredible opera house that is considered to be one of the best venues in the world, then make your way to Plaza San Martin, location of South America's first skyscraper. Continue to Recoleta, featuring the great Recoleta Cemetery, and a Colonial church built in 1732.
Buenos Aires may well be the best place in the world to catch an exclusive tango show, and the nightly performance at Café de Los Angelitos may well be the best in the city. This evening, enjoy a special night out as you are picked up from your hotel by a private driver and a bilingual guide, setting out for Café de Los Angelitos. Take in an intimate tango performance led by local dancers, all while enjoying a gourmet dinner consisting of grilled local meats, international dishes and excellent Argentinian wines. A sensory experience capturing the essence of Buenos Aires tango and gastronomy – this will be a night to remember.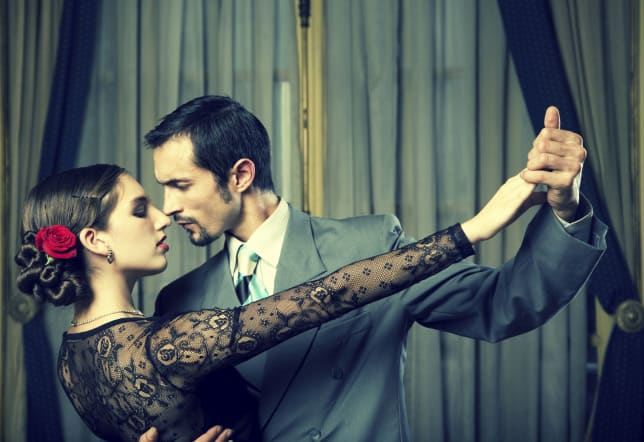 Where you'll be staying
Madero Hotel – Puerto Madero (Superior)
Day 3: Buenos Aires
Explore with an Expert
Embark on an exploration of magnificent San Telmo and La Boca, two of Buenos Aires' most beloved neighborhoods. San Telmo is without question one of the trendiest quarters of the city thanks to its cool, bohemian atmosphere and famed antique shops. Plaza Dorrego is the place to be on Sundays to find anything from antiques, memorabilia, second-hand clothes to dusty magazines during its traditional Antiques Fair. Next, set out to experience La Boca, arguably one of the city's most authentic neighborhoods. La Boca's history was largely shaped by immigrants who established themselves within this gritty port-side barrio. A working-class district, La Boca has jealously guarded its identity, of which soccer and tango are major ingredients. What will strike you immediately is the peculiar architecture, especially along Caminito Street, which in 1959 was declared an outdoor museum. It is the work of one of Argentina's most famous painters and neighborhood philanthropists, Quinquela Martín. He gathered neighbors to paint the houses, made out of tin and scrap metal, in bright colors, emulating the early immigrants. The most recognizable icon, though, is La Bombonera (the Chocolate Box), right in the heart of the area and home of the Boca Juniors, the country's largest soccer club.
Where you'll be staying
Madero Hotel – Puerto Madero (Superior)
Day 4: Buenos Aires to Mendoza
An Evening Out
Meet your professional driver and English-speaking guide for a domestic airport transfer.
Fly from Buenos Aires to Mendoza. The flight duration is approximately two hours. Flights are subject to change based on availability and are a separate purchase.
Meet your professional driver and English-speaking guide for an airport transfer.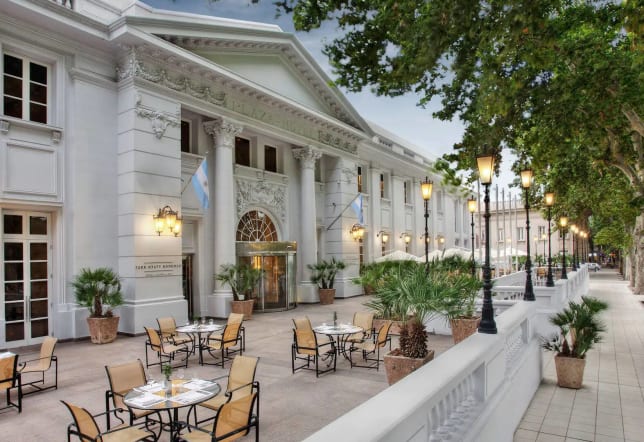 Where you'll be staying
Park Hyatt (Andes View Room)
Day 5: Mendoza
Of Vineyards and Vintages
Enjoy a full day exclusive tour to three of the most important wineries of the region, Bodega Catena Zapata, Ruca Malen Winery and Achaval Ferrer Winery.
Bodega Catena Zapata is widely recognized for its revolutionary owner and wine-maker Nicolás Catena. He is known for introducing to the international wine community the true potential and quality of the Mendoza terrain. Argentina produces world-class wines, thanks to the Malbec grape in general and the wines of Nicolás Catena in particular.
Continue on a private visit to Bodega Ruca Malen, exclusively focused on making wines of excellence, based on their knowledge and above all, their passion for winemaking. The bodega visit will take you through the vineyards and sorting machines to the fermentation and aging rooms, offering an intimate glimpse into the wine making process from grape to bottle.
Achaval-Ferrer is a collection of old vineyards in beautiful places. They are committed to the production of wines that are expressive of their territory. They are a small winery because this is the key to top quality. Low yields allow the vineyards to express their personality in the grapes. Low intervention winemaking allows the grapes to fully express their vineyard in the bottle. Each of their wines is a different expression of Malbec.
Enjoy a delicious lunch at either Ruca Malen or Ruca Malen Winery, the choice is yours.
Enjoy pre-arranged round-trip transfers to the incredible Abrasado Los Toneles Wineris restaurant in Mendoza.
Please note: Your meal is not included and will be paid for on location. Reservations are confirmed at the time of booking and are subject to availability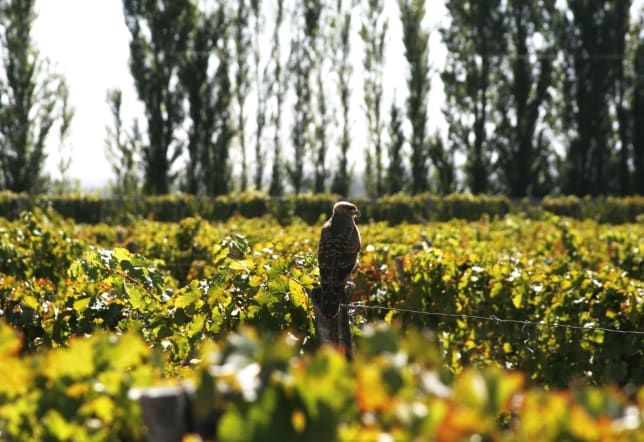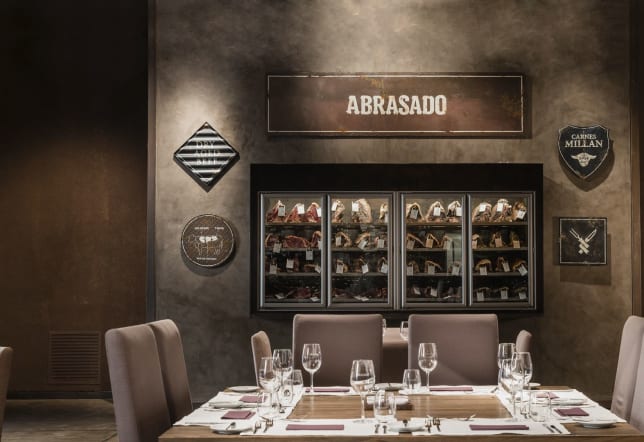 Where you'll be staying
Park Hyatt (Andes View Room)
Day 6: Mendoza
Taste and Tipple on a Vineyard Visit
On this tour, you will learn how the Zuccardi Family Winery produces its prestigious wines. Travelling through rural paved roads, you can appreciate farms, irrigation systems and the picket fences that surround the vineyards. Upon arrival, a winemaker will be waiting to walk with you through part of their farms and to lead a fun course where you will learn all about the culture of wine. At the end of the tour, you will visit the home where a delicious lunch awaits. After lunch, depart for a city tour of Mendoza. At the end of the tour, return to your hotel.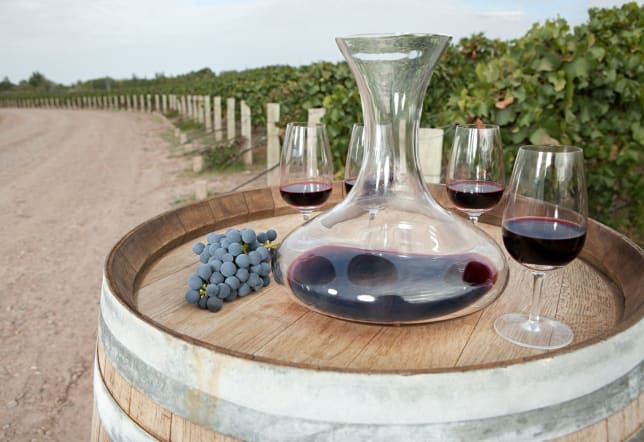 Where you'll be staying
Park Hyatt (Andes View Room)
Day 7: Mendoza to Buenos Aires
Until Next Time…
Meet your professional driver and English-speaking guide for an airport transfer.
Domestic flight from Mendoza to Buenos Aires. The flight duration is approximately 2 hour.
Please note: flights are subject to change based on availability and are a separate purchase.
Enjoy a private transfer between Buenos Aires International and Domestic airports (or vice versa) with a professional driver and English-speaking guide.
Madero Hotel – Puerto Madero (Buenos Aires)
Experience contemporary comfort at Madero Hotel. Ideally situated in the strategic area of Puerto Madero, the most modern neighborhood of Buenos Aires and just five minutes from the city center. The guest rooms are large and one can relax and unwind, with great views. Personalized service makes the hotel feel as warm and welcoming as your own home. Contemporary paintings and sculptures, most of them from local artists, create an interesting ambience in the hotel's public spaces. The Puerto Madero area itself is a wistful and scenic spot and a great location from which to explore the fabulous city of Buenos Aires.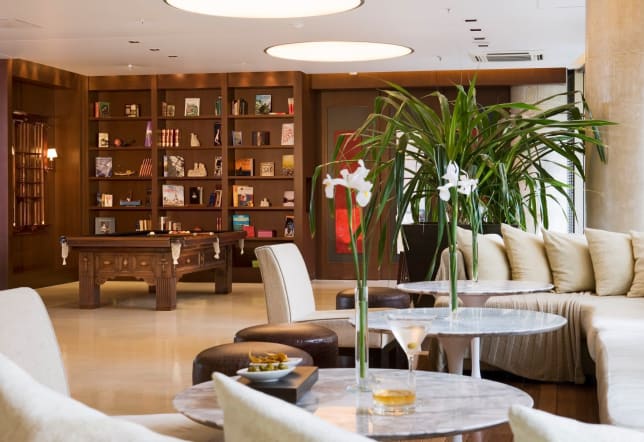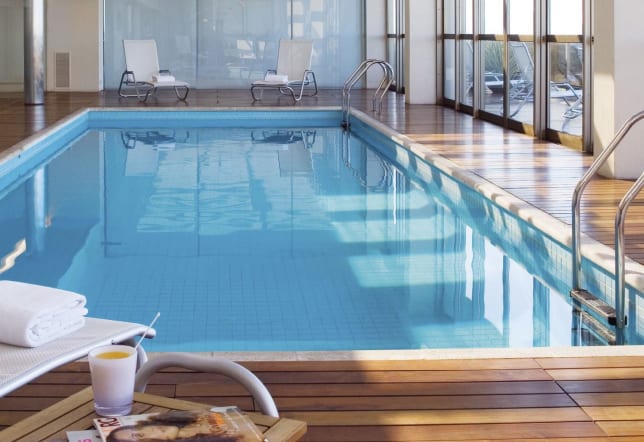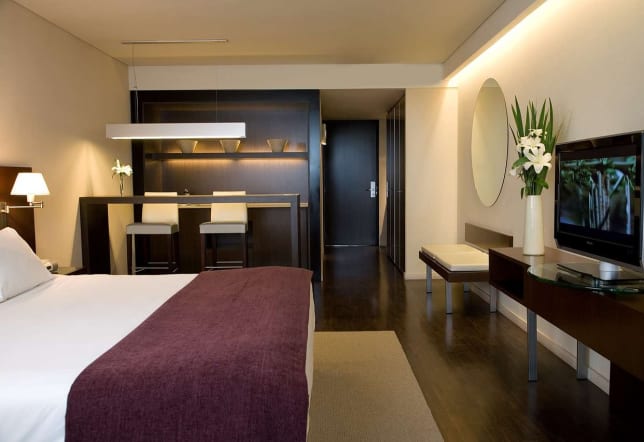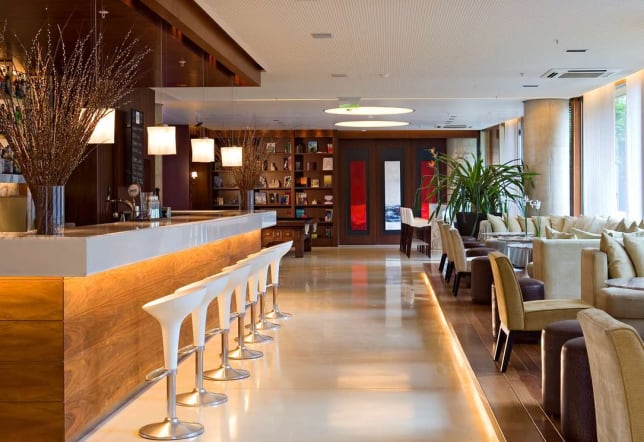 Park Hyatt (Mendoza)
Park Hyatt Mendoza Hotel, Casino & Spa, with its beautifully restored 19th-century Spanish colonial façade, is a prestigious five-star hotel. Located in one of the Great Wine Capitals of the World, in the centre of Mendoza, in front of Plaza Independencia and close to the most important vineyards and wineries of the region. Park Hyatt Mendoza features rooms with stunning views of the Andes mountain and the city of Mendoza. The hotel is only 15 minutes away from Mendoza International Airport, and 90 minutes away from the Aconcagua Mountain and major ski resorts in Argentina.