Intoxicating scents of spice and the warm Mediterranean sun join your voyage through Spain, Portugal and Morocco. Wander down Madrid's Gran Via, learn the art of haggling in the labyrinthine Medina and travel to the seafaring Portuguese capital of Lisbon.
Package Includes
Round trip economy class airfare from home city to Madrid
15 nights guided vacation CostSaver coach tour
Round trip transfers from airport to hotel and hotel to airport
Dining: 15 buffet breakfasts, 6 three course dinners
Return ferry crossing between Spain and Morocco
Luxury air-conditioned coach with WiFi in most countries, reclining seats and an on-board restroom
Hotel accommodations featuring twin rooms and private facilities. Hand-picked 3 and 4 star accommodation
All hotel service charges and tips, baggage handling fees and local taxes
The services of an expert Travel Director and separate driver throughout your trip
Audio Headsets Provided throughout your holiday to enhance your included sightseeing experiences
Sightseeing Highlights
Casablanca – View the Corniche and see the Hassan II Mosque
Fatima – Visit the celebrated shrine
Fez – Sightseeing includes a walking tour of the Medina and views of the Royal Palace
Granada – Enjoy a scenic drive to this Moorish city
Lisbon – View Belém Tower and the Monument to the Discoveries on your sightseeing tour with your Local Specialist
Madrid – Sightseeing with your Local Specialist includes Puerta del Sol, The Cervantes Memorial and the Cibeles Fountain
Marrakesh – Visit Bahia Palace and Djemaa el-Fna Square during your sightseeing tour with a Local Specialist
Rabat – View the Mausoleum and Royal Palace during your orientation
Salamanca – Orientation of this university city includes views of the Plaza Mayor
Seville – Sightseeing with your Local Specialist includes views of the Cathedral and Giralda Tower
Toledo – Sightseeing with your Local Specialist includes views of the synagogue and cathedral. Visit a steel workshop
Based on Double or Single Share*
October 18, 2019
May 1, 2020
Vancouver, Toronto
 $3599 + $727 tax
$3399 + $727 tax
Kelowna, Victoria
 $3899 + $727 tax
$3699 + $727 tax
Calgary, Edmonton
 $3799 + $727 tax
$3599 + $727 tax
Single Room Supplement
add from $800
Pre-Pay Gratuities
(Travel Director and Driver)
add from $203 per person
*Single Share Program: When traveling alone, we understand that some clients do not want to incur the expense of an additional single room supplement. That's why we give you the opportunity to purchase selected vacations on a room sharing basis on the majority of our itineraries. We will accommodate you with a fellow guest of the same gender on a 'two-bedded' basis (non-smoking rooms only). Please note that we cannot guarantee roommates will be of a similar age group. If we fail to match you, we will provide a single room at no extra cost.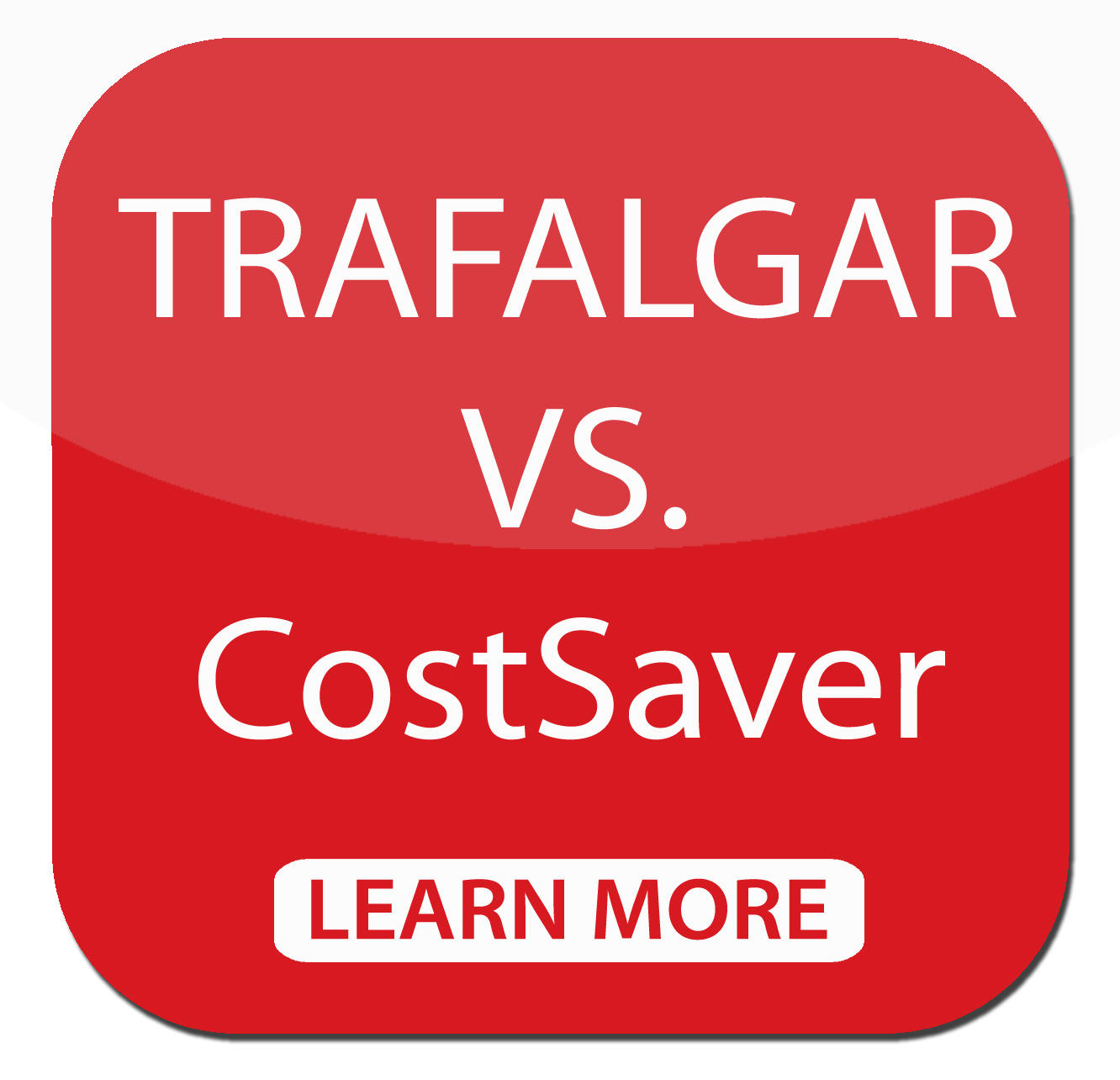 Upgrade your tour package to
 Trafalgar First Class Vacation: Spain Morocco and Portugal
. For more information or request a quote, please call us at 1-877-523-7823.
Trafalgar
Real experts, real experiences
Call upon the expertise of your Travel Director and you can enjoy everything the region has to offer, in comfort, without having to plan your itinerary yourself.
And there's always free time for you to enjoy Optional Experiences, night time entertainment, or simply explore on your own. And if you're looking for inspiration at any point, your Travel Director will always be happy to point you in the right direction.
Insider Experiences on every trip
An expert Travel Director and separate driver
Hand-picked 4 or 5-star accommodation, whether it's centrally located, in the midst of stunning countryside, or close to a major site.
VIP entry to many sights
Variety of Optional Experiences
Luxury coaches with Wi-Fi in most countries
Breakfast every day and up to half other meals provided
CostSaver
With CostSaver you get a great value vacation, without compromising on quality and still benefiting from award-winning service from a name you can trust.What's includedYour accommodations will be 3 or 4-star, featuring twin rooms. You'll also enjoy buffet breakfasts, and while up to half your dinners will be included in the price of your trip, you'll be free to dine out the rest of the time.As such you'll have more time and freedom to explore on your own, or choose from one of our Optional Experiences. Though don't worry, if you're ever stuck for ideas on where to go, your Travel Director will be more than happy to point out their favorite trattoria, restaurant or café.
Variety of Optional Experiences
An expert Travel Director and separate driver
VIP entry at most sights
Hand-picked 3 or 4-star accommodations. To make sure we're always delivering the best value for money, we carefully select hotels in exactly the right location. Sometimes it makes sense to stay centrally, so we do. But at other times we'll opt for a better hotel slightly further out over a less desirable property in town. It will always be in a good neighborhood, with transport links an easy walk away.
Luxury coaches with Wi-Fi in most countries
Breakfast every day and up to half other meals provided
Trip Itinerary
1. ARRIVE MADRID (2 NIGHTS)
Welcome to Madrid, Spain's capital city. Check into your hotel then relax and unwind. Later meet with your Travel Director and fellow travellers. This evening spend free time exploring on your own or take a walking tour of the city with the chance to savour local 'tapas' at a café on the Plaza Mayor. Or perhaps dine in a local restaurant offering the traditional flavours of Spain.
HOTEL – Axor Feria or similar
2. MADRID SIGHTSEEING AND FREE TIME
Your Local Specialist shows you the sights of Madrid including the Cibeles Fountain, the Gran Vía, Paseo de la Castellana and Puerta del Sol. See the monument to Cervantes in Plaza de España. Afterwards, consider an Optional Experience to the medieval UNESCO World Heritage city of Segovia.
MEAL(S) – Buffet Breakfast
3. MADRID – TOLEDO – GRANADA
Today drive to ancient Toledo and see the cathedral and the ancient synagogue with your Local Specialist. Visit a steel workshop to see some fine examples of the famous Toledo steelcraft. Travel through Andalucía to the Moorish city of Granada.
MEAL(S) – Buffet Breakfast, Dinner
HOTEL – Macia Condor or similar
4. GRANADA – COSTA DEL SOL
Enjoy free time this morning to explore or join an Optional Experience suggested by your Travel Director. Then travel towards Malaga, the birthplace of Pablo Picasso and the gateway to the Costa del Sol. towards Malaga, the birthplace of Pablo Picasso and the gateway to the Costa del Sol.
MEAL(S) – Buffet Breakfast
HOTEL – Tryp Guadalmar/Tryp Alameda or similar
5. COSTA DEL SOL – FEZ (2 NIGHTS)
The day begins with a scenic coastal drive before boarding the ferry to North Africa. A different world awaits you in Morocco, from the dramatic Rif Mountains to the imperial city of Fez, the architecture, culture and scent of the land is as rich as it is diverse.
MEAL(S) – Buffet Breakfast, Dinner
HOTEL – Volubilus or similar
6. FEZ SIGHTSEEING AND FREE TIME
This morning your guided sightseeing tour includes views of the Royal Palace. Admire traditional Moroccan handiwork during a visit to a carpet cooperative. Experience the atmosphere of this exotic city with time to relax or use your newfound skills to haggle over beautiful Moroccan carpets an everlasting souvenir. Tonight consider joining an Optional Experience to a traditional Arabian dinner, complete with belly dancing.
MEAL(S) – Buffet Breakfast
7. FEZ – MARRAKESH (2 NIGHTS)
Today travel to the city of Marrakesh, Africa's most popular yearround sun resort. It was once the favourite holiday spot of Sir Winston Churchill, a haven where he used to relax and paint.
MEAL(S) – Buffet Breakfast
HOTEL – Atlas Asni or similar
8.MARRAKESH SIGHTSEEING AND FREE TIME
This morning your guided sightseeing tour with a Local Specialist includes a visit to the ornate Bahia Palace and the vast Djemaa elFna Square with its palm readers and acrobats. Then there is time at leisure for bargain hunting in the many souks and bazaars or perhaps take an Optional Experience to a Berber village in the Ourika Valley.
MEAL(S) – Buffet Breakfast, Dinner
9. MARRAKESH – CASABLANCA – RABAT – TANGIER
Today continue on to Casablanca, scene of Humphrey Bogart's most magical moments. On arrival your orientation includes a panoramic drive of the Corniche, plus views of the Hassan II Mosque with the world's tallest minaret. Then continue to the capital city, Rabat, where you view the Mohammed V Mausoleum and Royal Palace. Arrive later in Tangier.
MEAL(S) – Buffet Breakfast, Dinner
HOTEL – Atlas Rif & Spa or similar
10. TANGIER – SEVILLE (2 NIGHTS)
Board the ferry for the return journey back across the Straits of Gibraltar to the Spanish mainland. Continue your journey to the capital of Andalucía Seville for a twonight stay.
MEAL(S) – Buffet Breakfast, Dinner
HOTEL – MA Congress or similar
11. SEVILLE SIGHTSEEING AND FREE TIME
Admire the great monuments and sights of Seville with your Local Specialist. See the tiled fountains, pavilions and lush palms in the Maria Luisa Park, renowned for its landscape design and walk through the imposing Plaza de España. Marvel at the mighty Cathedral and La Giralda Bell Tower. This evening why not experience the fire and passion of a Spanish flamenco show?
MEAL(S) – Buffet Breakfast
12.SEVILLE – LISBON (2 NIGHTS)
Drive to the Portuguese border then continue past the cork trees of the Alentejo region. From here travel to the capital of Portugal, Lisbon, a great seafaring city situated where the Tagus River flows into the Atlantic Ocean. Tonight consider a traditional Portuguese dinner with entertainment.
MEAL(S) – Buffet Breakfast
HOTEL – Olaias Park or similar
13. LISBON SIGHTSEEING AND FREE TIME
See the Hieronymite Monastery and the medieval quarter of the city before taking in views of the Belém Tower on an included sightseeing tour with your Local Specialist. Then time at leisure to maybe take an Optional Experience to discover Portugal's Golden Triangle of Queluz, Cascais and Estoril.
MEAL(S) – Buffet Breakfast
14. LISBON – FÁTIMA – SALAMANCA
A scenic drive north through the magnificent Serra d'Aire Mountains brings you to the Shrine at Fátima, site of celebrated religious miracles. Cross the border back into Spain and arrive later in Salamanca where you view Plaza Mayor during your orientation tour.
MEAL(S) – Buffet Breakfast
HOTEL – Vincci Ciudad De Salamanca or similar
15. SALAMANCA – MADRID
Your journey continues through the Sierra de Guadarrama Mountains to Madrid, Europe's highest capital city. Tonight enjoy dinner with your fellow travellers on the final night of your holiday.
MEAL(S) – Buffet Breakfast' Dinner
HOTEL – Melia Avenida America or similar
16. DEPART MADRID
This morning it is time to bid farewell to your Travel Director and newfound friends as your memorable holiday comes to an end.
MEAL(S) – Buffet Breakfast