Mountains and monuments dot your route from London to Rome. Admire Munich's musical Glockenspiel in Marienplatz, take an exhilarating journey through an Alpine highway and marvel at St. Mark's Square in Venice, with stops in Rome, Lucerne and Paris.
Package Includes
Round trip economy class airfare from home city to London and return from Paris
13 nights guided vacation CostSaver coach tour
Roundtrip transfers from airport to hotel and hotel to airport
Dining: 12 buffet breakfasts, 1 full breakfast, 4 three-course dinners
Ferry from Dover to Calais
Luxury air-conditioned coach with WiFi in most countries, reclining seats and an on-board restroom
Hotel accommodations featuring twin rooms and private facilities. Hand-picked 3 and 4 star accommodation
All hotel service charges and tips, baggage handling fees and local taxes
The services of an expert Travel Director and separate driver throughout your trip
Audio Headsets Provided throughout your holiday to enhance your included sightseeing experiences
Sightseeing Highlights
Amsterdam: See the historic city centre
Cologne: View the Gothic cathedral
Dover: See the White Cliffs
Florence: Enjoy panoramic views from Piazzale Michelangelo. Admire Florentine leatherwork
Innsbruck: View the famous Golden Roof and see the ski-jump
Lucerne: Visit the Lion Monument and see the medieval Old Town
Munich: See the Glockenspiel in the Marienplatz and the Hofbräuhaus
Paris: Sightseeing includes views of Champs Élysées, Arc de Triomphe and the Eiffel Tower
Rhine Valley: Cruise the romantic Rhine
Rome: Sightseeing with your Local Specialist. Visit St. Peter's Basilica. View the Colosseum and see the ancient sites
Swiss Alps: Picture-book scenery
Venice: Cruise by private boat to St. Mark's Square. Visit a traditional glassblowing workshop
2020 Itinerary subject to change  – finalized in September 2019
Exclusive: Book by February 18!
Based on Double & Single Share
May 21, 2020
Sept 27, 2020
Vancouver
$3199 + $698 tax
$3399 + $698 tax
*Kelowna, Victoria
$3499 + $698 tax
$3699 + $698 tax
Calgary, Edmonton
$3399 + $698 tax
$3599 + $698 tax
Toronto
$3199 + $698 tax
$3399 + $698 tax
Single Room Supplement
add from $1058
Pre-Pay Gratuities
(Travel Director and Driver)
add from $152 per person (subject to change)
*Kelowna & Victoria return flight will require an overnight hotel in Vancouver at passengers own cost.
Single Share Program: When travelling alone, we understand that some clients do not want to incur the expense of an additional single room supplement. That's why we give you the opportunity to purchase selected vacations on a room sharing basis on the majority of our itineraries. We will accommodate you with a fellow guest of the same gender on a 'two-bedded' basis (non-smoking rooms only). Please note that we cannot guarantee roommates will be of a similar age group. If we fail to match you, we will provide a single room at no extra cost.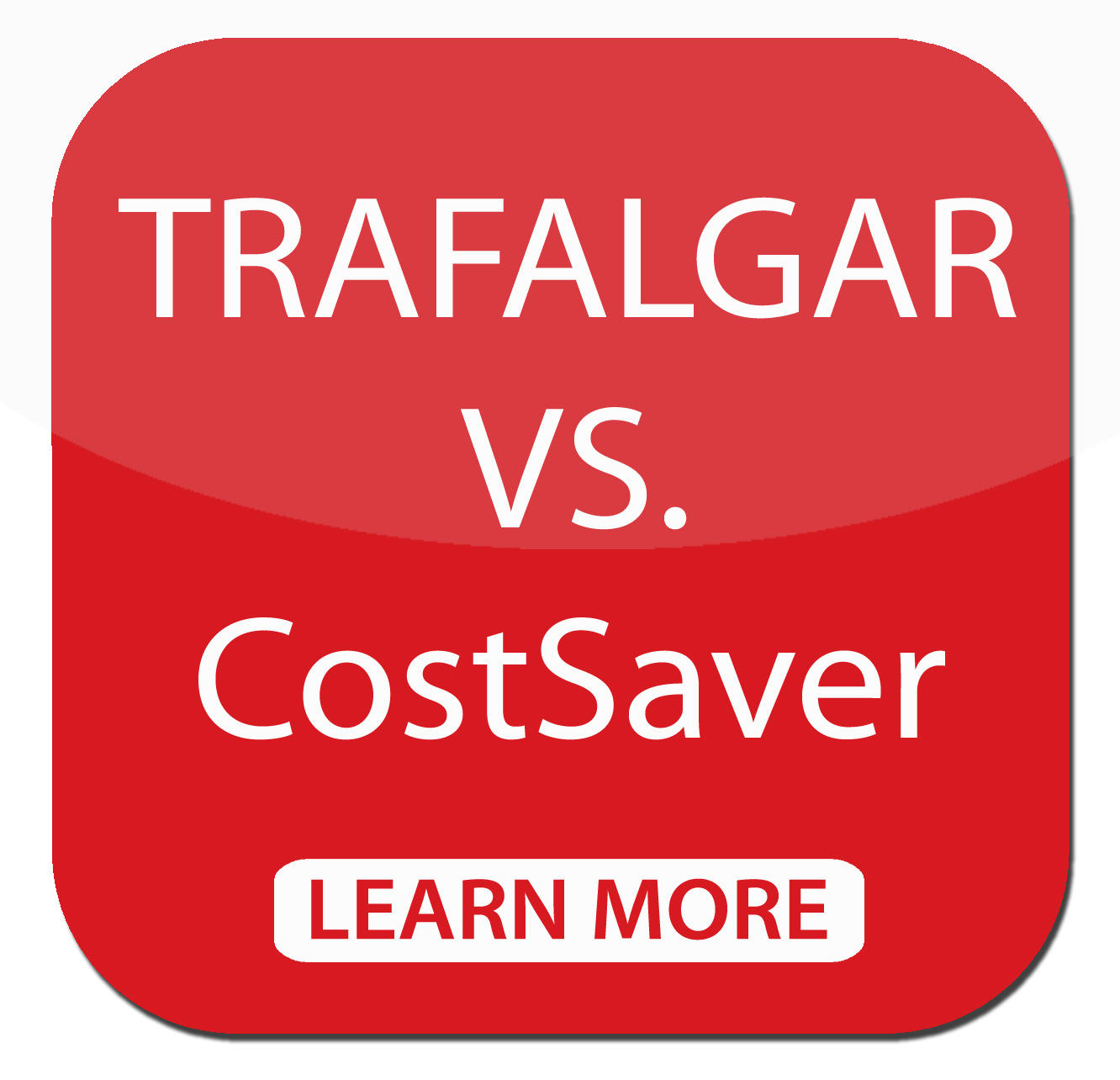 Upgrade your tour package to Trafalgar First Class Vacation: European Whirl. For more information or request a quote, please call us at 1-877-523-7823.
Trafalgar 
Real experts, real experiences
Call upon the expertise of your Travel Director and you can enjoy everything the region has to offer, in comfort, without having to plan your itinerary yourself.
And there's always free time for you to enjoy Optional Experiences, night time entertainment, or simply explore on your own. And if you're looking for inspiration at any point, your Travel Director will always be happy to point you in the right direction.
Insider Experiences on every trip
An expert Travel Director and separate driver
Hand-picked 4 or 5-star accommodation, whether it's centrally located, in the midst of stunning countryside, or close to a major site.
VIP entry to many sights
Variety of Optional Experiences
Luxury coaches with Wi-Fi in most countries
Breakfast every day and up to half other meals provided
CostSaver
With CostSaver you get a great value vacation, without compromising on quality and still benefiting from award-winning service from a name you can trust.What's includedYour accommodations will be 3 or 4-star, featuring twin rooms. You'll also enjoy buffet breakfasts, and while up to half your dinners will be included in the price of your trip, you'll be free to dine out the rest of the time.As such you'll have more time and freedom to explore on your own, or choose from one of our Optional Experiences. Though don't worry, if you're ever stuck for ideas on where to go, your Travel Director will be more than happy to point out their favorite trattoria, restaurant or café.
Variety of Optional Experiences
An expert Travel Director and separate driver
VIP entry at most sights
Hand-picked 3 or 4-star accommodations. To make sure we're always delivering the best value for money, we carefully select hotels in exactly the right location. Sometimes it makes sense to stay centrally, so we do. But at other times we'll opt for a better hotel slightly further out over a less desirable property in town. It will always be in a good neighborhood, with transport links an easy walk away.
Luxury coaches with Wi-Fi in most countries
Breakfast every day and up to half other meals provided

2019 Trip Itinerary (2020 subject to change)
Day 1  – ARRIVE LONDON (2 NIGHTS)
You will be met at Gatwick Airport and transferred to your hotel. Relax after check-in or take a leisurely stroll through this fascinating city.
Hotel: Hilton Olympia or similar
Day 2  – LONDON FREE TIME

The day is yours to explore the delights of London. See the sights, visit a museum or go shopping – the list is endless and the choice is yours.
Meal(s): Full Breakfast
Hotel: Hilton Olympia or Ibis Earls Court or similar
Day 3  – LONDON – AMSTERDAM
This morning meet your Travel Director and travelling companions to board your coach and set off from London. Admire the famous White Cliffs in Dover where you board a ferry for the short Channel crossing to Calais in France. Drive through Belgium's Flanders fields into The Netherlands, renowned for tulips, clogs and windmills. Later arrive in Amsterdam, one of Europe's friendliest cities
Meal(s): Buffet Breakfast
Hotel: Ibis Schiphol/Corendon Village or similar
Day 4 –  AMSTERDAM – COLOGNE – RHINELAND

Cross into Germany and view Cologne Cathedral, the largest Gothic church in Europe. In Boppard embark on a scenic cruise down the River Rhine past terraced vineyards and towering castles. Finish the day at your hotel in the Rhineland.
Meal(s): Buffet Breakfast, Dinner
Hotel: Achat Premium Walldorf/Reilingen or similar
Day 5 –  RHINELAND – MUNICH – INNSBRUCK
In Munich admire the Glockenspiel in the Marienplatz and the Hofbräuhaus. Continue along the Inn Valley to the Austrian Tyrol and on to Innsbruck, a picturesque town where you view the sights including the Golden Roof and see the ski-jump.
Meal(s): Buffet Breakfast, Dinner
Hotel: Bon Alpina or similar
Day 6 – INNSBRUCK – VENICE
Enjoy an exhilarating journey through the Brenner Pass – one of the principal alpine highways – to Italy. In the Byzantine city of Venice cruise by private launch to St. Mark's Square. Marvel at St. Mark's Basilica and the ornate Doge's Palace. Visit a traditional glassblowing workshop and see a demonstration, then spend time discovering the delights of Venice. You might like to take a romantic ride in a gondola.
Meal(s): Buffet Breakfast
Hotel: Alexander or similar
Day 7 – VENICE – ROME (2 NIGHTS)
Traverse the Veneto plain via Bologna and cross the dramatic Apennine Mountains into Tuscany. Continue through Umbria to Lazio and the capital, Rome. This evening take the opportunity to explore the city's beautiful squares and fountains and perhaps savour the local cuisine at one of the many restaurants.
Meal(s): Buffet Breakfast
Hotel: Raganelli or similar
Day 8. – ROME SIGHTSEEING AND FREE TIME
Your Local Specialist brings Rome's rich history to life during your wonderful sightseeing tour. Visit St. Peter's Basilica, featuring magnificent works of art. Your tour continues across the Tiber to view the Colosseum and see the ancient sites of Rome. Spend the rest of the day as you wish. From the Sistine Chapel in the Vatican Museums to the incredible fountains in Piazza Navona.
Meal(s): Buffet Breakfast
Hotel: Raganelli or similar
Day 9 –  ROME – FLORENCE
Drive north through Umbria into the rolling countryside of Tuscany. In the Renaissance city of Florence enjoy spectacular views of the city from Piazzale Michelangelo. Afterwards there is time to explore the Piazza della Signoria, the Duomo and Giotto's Bell Tower. Don't forget to shop for leather goods and 18-carat gold jewellery.
Meal(s): Buffet Breakfast, Dinner
Hotel: Novotel Firenze Nord or similar
Day 10 – FLORENCE – LUCERNE REGION (2 NIGHTS)
Cross the Apennines to the great northern plain and pass the city of Milan. Continue north to the Swiss border and follow the scenic St. Gotthard route to Lake Lucerne in the heart of Switzerland. The landscape is breathtaking.
Meal(s): Buffet Breakfast
Hotel: Ski Lodge Engelberg or similar
Day 11 – LUCERNE ORIENTATION AND FREE TIME
Admire the sights of Lucerne during your morning orientation tour including views of the Chapel Bridge, the Jesuit Church and a visit to the Lion Monument, built to commemorate the Swiss Guards who died defending Louis XVI during the French Revolution. Spend free time shopping for Swiss chocolate or perhaps take an Optional Experience up a mountain peak.
Meal(s): Buffet Breakfast, Dinner
Hotel: Ski Lodge Engelberg or similar
Day 12 –  LUCERNE REGION – PARIS (2 NIGHTS)
Journey into France and pass the Vosges Mountains. See the vineyards as you travel through the great wine region of Burgundy. Arrive later in the elegant capital, Paris. This evening you might like to take a tour of the city and see the dazzling illuminations.
Meal(s): Buffet Breakfast
Hotel: Mercure Ivry Quai De Seine or similar
Day 13 – PARIS SIGHTSEEING AND FREE TIME

See the sights during your orientation with views of the Champs Élysées, Arc de Triomphe and the Eiffel Tower. Afterwards there is time for you to explore on your own. Tonight is the last evening of your holiday so you might consider a delicious dinner at a cosy bistro.
Meal(s): Buffet Breakfast
Hotel: Mercure Ivry Quai De Seine or similar
Day 14 – DEPART PARIS
Say farewell to your Travel Director and travelling companions at the end of an amazing holiday.
Meal(s): Buffet Breakfast