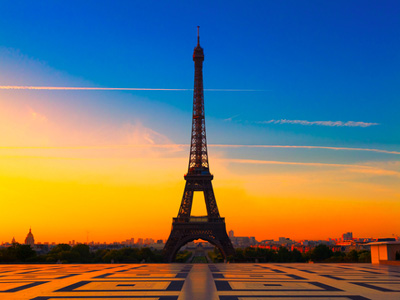 Luxury For Less
Riviera Maya, Mexico
September 30-December 6, 2018
Air, 7 nights adults only 5-star all-inclusive & transfers
South Pacific Packages
Cook Islands
January 26, February 2,9,March 2, 2019
Air, 12 night accommodation, breakfast daily & transfers
Moorea & Bora Bora
Air, 5 nights Moorea, 3 nights Bora Bora, breakfast daily and transfers
November 1-December 13, January 6-March 31

Coral Coast, Fiji
November 1-20, 2018 January 21-March 19, 2019
Air, 7 nights hotel, breakfast daily, 2 sightseeing tours and transfers
Caribbean Destinations
Montego Bay, Jamaica
November 5-December 10, 2018
Air, 7 nights all-inclusive hotel and transfers
Hawaii Destinations
Maui, Hawaii
November 20-December 12, 2018
Air and 7 nights hotel
Honolulu and Maui, Hawaii
Air, 4 nights hotel in Honolulu, 4 nights hotel in Maui
October 17-December 5, 2018
Asia Packages
Thailand Island Hopping
October 1-31, 2018
Air, 10 nights hotel (Phuket, Krabi, Phi Phi & Koh Lanta), breakfast daily, 2 full day sightseeing tours with lunch
Maldives Escape
May 1-31, 2019
Air, 7 nights 5-star resort in an overwater bungalow, 2 meals daily & transfers
Book by September 28!
Europe City Packages
Paris, France
Air, 7 nights hotel with full kitchenette and transfers
May 2-June 6, 2019
Luxury Travel
Luxury Cruise: Cook Islands & Society Islands
Valid on select dates until Nov 2019
Air, 11 night luxury all-inclusive cruise aboard m/s Paul Gauguin and transfers
Ports: Papeete, Huahine, Aitutaki, Rarotonga, Bora Bora (x2), Taha'a, Moorea (x2), Papeete (x2)
Rates in USD. Canadian Resident Promotion!
Central/South America
Belize
November 16-December 6, 2018
Air including domestic, 7 nights hotel and transfers
Terms & Conditions
All rates are per person, based on double occupancy in Canadian dollars (unless otherwise stated) New bookings only. Space and price may be limited and subject to availability at the time of booking.  Errors or omissions may occur on the above information with no guarantee of being honoured. Terms and conditions apply. Tax is not included in the above base fare. Above tax amount includes $30 per adult Booking Management Fee.  Not included in the above rates: Xpresspost fee, recommended medical, cancellation or baggage insurance. Child rate is applicable when travelling with 2 paying adults sharing 1 hotel room, using the existing bedding. Price Match Policy: Travel Best Bets makes every effort to remain competitive by offering our 'Match or Beat Any Price' offer however due to certain restrictions  there will be some product we cannot match or beat. Please note the star ratings found on www.travelbestbets.com are determined by Travel Best Bets based on a number of factors and may not match the star rating found in the Tour Operator's brochure. Please view our star ratings by clicking here. Due to an increasing volume of disputed bookings, we will only accept payment for air only travel to India, the Philippines and the continent of Africa through the following means: book and pay cash in person or by direct deposit into our business account – once the transaction is verified and a copy of the receipt emailed or faxed to our office, we will confirm the booking. Please contact us for details on how to book using this method.Please note there maybe a tax increase when FREE connectors are added with Air Canada Vacations. Please contact

[email protected]

for photo credit information. BPCPA #3287