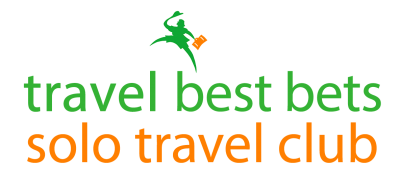 Are you interested in travelling but don't have anyone to go with? Sick of those single supplement fees? Or would do you like your own room but still a group to meet up with for excursions and meals? Everyone has a different opinion of the ideal getaway. Whether your dream is to stroll along the Charles Bridge, hike a trail to Machu Picchu or simply relax on the beach somewhere, let the Solo Travel Club get you one step closer to making it happen. It sure has been a while, but the group is starting to meet again! We are excited to be able to gather together to discuss trips, share stories and introduce you to people with the same dreams as you! Interested in joining and finding a bit more about the club? Fill out the form below, tell us a bit about yourself and our Program Coordinator Janita will be in touch.

Tuesday February 21st @ 5pm
South Surrey, Tap & Barrel
Tuesday March 14 @ 5pm
Surrey, Dominion Bar + Kitchen

Consumer Event Feature the Globus Family
April 11 @ 5pm
Coquitlam, Wild Fig Cocktail bar




I wanted to start this travel club because one of my strengths is bringing people together. I love to entertain, to introduce people and see the relationships that evolve. I have always said strangers are simply friends you have not met, and trust me when I say that there are many friends out there with the same interests as you, who want to explore but just don't want to do it on their own. They share your love of adventure and I want nothing more than to create the opportunity to bring you together to explore what happens next. "Travel makes one modest. You see what a tiny place you occupy in the world." -Gustav Flaubert
---
To be contacted regarding Solo Travel Club, please fill out the form below.