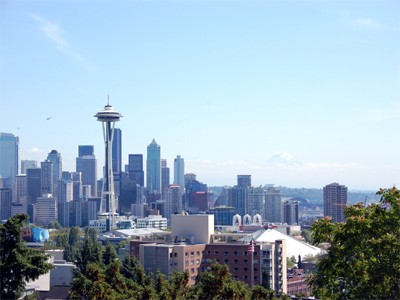 Spring Coastal Cruise & Stay
Anaheim Cruise & Stay
April 15, 2019
Air, 3 night cruise, 3,4,or 5 nights hotel and transfers
Ship: Emerald Princess / Hotel: Clarion Anaheim
Ports: Vancouver, Los Angeles
San Diego Cruise & Stay
April 26 or 28, 2019
Air, 2 or 3 nights San Diego and 4 or 6 night cruise to Vancouver
Ports: San Diego, Victoria, Vancouver or San Diego, Santa Barbara, San Francisco, Victoria, Vancouver
Las Vegas Cruise & Stay
April 28, 2019
Air, 2 nights hotel, 4 night cruise and some transfers
Ship: MS Oosterdam / Hotel: Excalibur
Ports: San Diego, Victoria, Vancouver
Las Vegas & Anaheim Cruise & Stay
April 29, 2019
Air, 3 nights hotel in Las Vegas, 2 nights hotel in Anaheim, 3 nights cruise and some transfers
Ship: Golden Princess / Hotel: Excalibur & Knotts Berry Farm Hotel
Ports: Los Angeles, Vancouver

Las Vegas and San Francisco Cruise & Stay
April 30, 2019
Air, 3 nights Las Vegas, 2 nights San Francisco, 3 night cruise and San Francisco transfers
Ship: MS Volendam / Hotel: Zephyr
Ports: San Francisco, Victoria, Vancouver
San Francisco Cruise & Stay
May 2 or 3, 2019
Air, 2 or 3 nights San Francisco, 3 nights cruise to Vancouver and transfers
Ship: MS Volendam / Hotel: Hotel Zephyr
Ports: San Francisco, Victoria, Vancouver
Las Vegas Cruise & Stay
May 2, 2019
Air, 3 nights Las Vegas, 3 night cruise and hotel to pier transfers
Ship: Coral Princess / Hotel: Excalbur
Ports: Los Angeles, Vancouver
Anaheim Cruise & Stay
May 2, 2019
Air, 2 nights hotel, 3 night cruise and transfers
Ship:  Golden Princes, Hotel: Clarion Anaheim (or similar)
Seattle Cruise & Stay
May 3 or 4 or june 2, 2019
1 night cruise, 1 night hotel and Amtrak train
Ship:  Eurodam or Oosterdam or Amsterdam/ Hotel: Holiday Inn Seattle Center
Ports: Vancouver, Seattle
Anaheim Cruise & Stay
May 4, 5, 6, 2019
Air, 3, 4 or 5 nights hotel, 3 night cruise and transfers
Ship: Star Princess / Hotel: Clarion Anaheim Resort
Ports: Los Angeles, Vancouver
Las Vegas & Anaheim Cruise & Stay
May 5, 2019
Air, 2 nights hotel Las Vegas, 2 nights hotel Anaheim, 3 night cruise and some transfers
Ship: Star Princess / Hotel: Circus Circus & Clarion
Ports: Los Angeles, Vancouver
Las Vegas Cruise & Stay
May 6, 2019
Air, 3 nights hotel, 3 nights cruise, and motor coach transfer to pier
Ship: Star Princess / Hotel: Excalibur
Ports: Los Angeles, Vancouver
Las Vegas Cruise & Stay
May 6 or 7, 2019
Air, 2 or 3 nights hotel, hotel to pier transfer, and 3 night cruise
Ship: Star Princess / Hotel: Circus Circus (or similar)
Ports: Los Angeles,  Vancouver
Cruise & Stay Holidays
Spring Hawaii Cruise & Stay
April 27 or 28, 2019
Air, 10 night cruise & 2 night hotel in Honolulu
Ship: Celebrity Eclipse or Solstice / Hotel: Aqua Bamboo or similar
Ports: Honolulu, Kona, Lahaina, Hilo, Vancouver
Spanish Experience Tour & Mediterranean Cruise
October 10, 2019
Air, 1 pre night hotel, 8 nights guided tour, 7 night cruise aboard Brilliance of the Seas, most meals and most transfers
Tour Highlights: Madrid, Toledo, Puerto Lápice, Seville, Granada, Guadix, Valencia, Peñiscola, Barcelona
Ports: Barcelona, Nice, Portofino, Florence /Pisa, Rome, Naples, Barcelona
Exclusive: Book by March 31 and receive a $50 optional experience voucher & a portable power bank.
River Cruise
The Blue Danube Discovery
July 6 or October 28, 2019
Air, 2 nights Budapest, deluxe 7 night cruise, 2 nights Prague, most meals, sightseeing guided tours and transfers
Ship: Avalon Illumination / Hotels: InterContinental Budapest and Hilton Prague
Itinerary: Budapest, Vienna, Dürnstein–Melk, Passau, Regensburg, Roth–Nuremberg, Prague
Exclusive: Book by April 2: Save $600 per person and air from $499!
Cairo & Ancient Egypt River Cruise
September 12, 2019
Air, 4 nights Cairo, 4 nights deluxe all inclusive river cruise, 1 night Aswan, 19 meals, sightseeing, transfers and gratuities
Ship:  MS Hamees
Ports:  Cairo , Luxor, Abu Simbel, Aswan, Cairo
Book by April 30 and fly for $295
Treasures of the Mekong River Cruise
January 25, 2020
Airfare, 5 nights hotel, 7 night river cruise, 32 meals, sightseeing, gratuities, and transfers
Highlights: Ho Chi Minh City, Cai Be, Sa Dec, Tan Chau, Phnom Penh, Kho Chen, Oudong, Kampong Tralach, Wat Hanchey, Kampong Cham, Siem Reap
Exclusive: Book by March 30, fly economy air for free! 
Terms & Conditions
All rates are per person, based on double occupancy in Canadian dollars (unless otherwise stated) New bookings only. Space and price may be limited and subject to availability at the time of booking.  Errors or omissions may occur on the above information with no guarantee of being honoured. Terms and conditions apply. Tax is not included in the above base fare. Above tax amount includes $30 per adult Booking Management Fee.  Not included in the above rates: Xpresspost fee, recommended medical, cancellation or baggage insurance. Child rate is applicable when travelling with 2 paying adults sharing 1 hotel room, using the existing bedding. Price Match Policy: Travel Best Bets makes every effort to remain competitive by offering our 'Match or Beat Any Price' offer however due to certain restrictions  there will be some product we cannot match or beat. Please note the star ratings found on www.travelbestbets.com are determined by Travel Best Bets based on a number of factors and may not match the star rating found in the Tour Operator's brochure. Please view our star ratings by clicking here. Due to an increasing volume of disputed bookings, we will only accept payment for air only travel to India, the Philippines and the continent of Africa through the following means: book and pay cash in person or by direct deposit into our business account – once the transaction is verified and a copy of the receipt emailed or faxed to our office, we will confirm the booking. Please contact us for details on how to book using this method.Please note there maybe a tax increase when FREE connectors are added with Air Canada Vacations. Please contact

[email protected]

for photo credit information. BPCPA #3287