It won't take long for France to touch your heart, but in 13 days it will capture it outright. Surrender to the allure of the Loire Valley, the sophisticated French Riviera and historic villages, towns and cities from Beaune to Bordeaux. You'll explore a hidden realm of scenic vineyard-clad landscapes, admire the medieval façades of Carcassonne and get your WWII history fix in Normandy, where the humbling tales of the D-Day Landings come to life.
Inclusions
12 nights guided vacation CostSaver coach tour
12 nights in 3 or 4 star accommodation featuring twin rooms and private facilities.
16 meals: 12 breakfasts, 4 three-course dinners
Luxury air-conditioned coach with WiFi, reclining seats and an on-board restroom
All hotel service charges and tips, baggage handling fees and local taxes
The services of an expert Travel Director and separate driver throughout your trip
Audio Headsets Provided throughout your holiday to enhance your included sightseeing experiences
| | |
| --- | --- |
| Apr 12-Jun 14, 2024 | from $3199 tax included |
| Sep 6-27, 2024 | from $3369 tax included |
| Based on Double or Single Share | |
| Single Room Supplement | Add $720 |
Sightseeing Highlights
Avignon -View St. Bénezet Bridge and the Papal Palace
Beaune – Visit this charming town
Biarritz – Visit this glamorous resort
Bordeaux – Orientation tour
Cannes – Visit the home of the annual film festival
Carcassonne – Visit this beautifully preserved walled city
Honfleur – Visit this picturesque port
Loire Valley – Visit the magnificent Château de Chenonceau with your Local Specialist. View the Châteaux at Amboise and Chambord
Lourdes – View St. Bernadette's Grotto
Lyon – Orientation tour of this gastronomic city
Monaco – Visit the Principality
Mont St. Michel – Visit the island town and view the abbey
Normandy – Visit the D-Day Landing beach of Omaha
Paris – Sightseeing includes views of the Arc de Triomphe, Champs Élysées and the Eiffel Tower
Pont du Gard – View the Roman Aqueduct
Rouen – View the cathedral
St. Émilion – Visit the famous wine village
DAY 1 ARRIVE PARIS
Take a walk through Paris's grand past, its dynamic present and exciting future this is one capital city that doesn't hold back and doesn't expect you to either. Dive right into its history, culture and culinary delights, from the iconic Iron Lady to croquemonsieurs, lazing on the banks of the Seine, museums and monuments. After checking in there's time to relax or explore the city your way, but you might like to get a head start on your sightseeing and join an Optional Experience, including dinner and a scenic drive stopping at all the best photo spots.
Hotel: Novotel 14 Porte d'Orléans (or similar)
DAY 2 PARIS SIGHTSEEING AND FREE TIME (B)
The Parisians know a thing or two about beauty, elegance and a life well lived which your full day in Paris will deliver in abundance. Hit its grand boulevards on a city sightseeing tour conducted by your Travel Director in its heart. See the Arc de Triomphe and Champs Élysées then spend the rest of the day discovering the city on your terms. Don't resist the urge to tread in the footsteps of Picasso and Dali during an optional visit to Montmartre this afternoon, exploring the maze of streets and Artist's Square. There's time to shop for artwork and savour some local specialties before a real highlight this evening an optional dinner and cabaret performance.
DAY 3 PARIS – BEAUNE – LYON (B)
Au revoir Paris. The City of Lights will keep shining, but for now our sights are set on medieval Beaune where the official joie de vivre is the local wine: making, tasting, and most of all drinking it. Later today you'll arrive in Lyon. Get your bearings during your orientation tour in preparation for a free afternoon to explore the city on your terms. If you really want to discover its secrets, consider joining an Optional Experience which will deliver France's gastronomic capital on a plate.
Hotel: Campanile Berge Du Rhone (or similar)
DAY 4 LYON – AVIGNON – MONACO – FRENCH RIVIERA (B/D)
A brief brush with the Papacy in the 14th century has gifted Avignon with some of the world's most incredible religious architectural legacies. The heart of Provence may no longer hold the importance that the Vatican does today, but views of its Palace of the Popes and St. Bénezet Bridge are no less inspiring. The last leg of your journey southwards stretches out to the shimmering Mediterranean coast, where the Principality of Monaco awaits. Keep your cameras at the ready as you drive along its elegant boulevards and attempt to capture the sophistication that seems to ooze from every corner. Next stop, the glamorous Côte d'Azur.
Hotel: Zenitude Le Cannet (or similar)
DAY 5 FRENCH RIVERIA FREE DAY (B)
Ooh là là! A full free day on the French Riviera. There's no shame in spending the day sprawled out on a sunlounger with a cocktail, but if you can pull yourself away from the pool you'll want to join your fellow travellers for an optional exploration of Saint Paulde Vence. Life is rather idyllic in this enchanting walled hilltown and, like some of its famous residents, you'll want to linger here a little longer, but the sunkissed promenades of Nice beckon and you'll join your Local Specialist to explore its old town and colourful Provençal markets instead. You never know who you might spot seated in those sleek Ferraris and private yachts that dot the French Riviera.
DAY 6 FRENCH RIVIERA – PONT DU GARD – NÎMES (B/D)
Fuel up on a characteristically French breakfast of croissant and coffee before embarking on your next adventure. There's not a stone out of place as you'll come to discover yourself when you view the magnificent Pont du Gard, an aqueduct carefully constructed in the first century to supply fresh water to the nearby towns. The remarkable ingenuity of the Romans still fresh in your mind, you'll continue to Nîmes where you'll have some time after checkin to see how the Roman Empire left its magic touch on its architecture. During your afternoon you could choose to delve into the secret stories and life of Vincent Van Gogh who was inspired to paint many of his most renowned paintings in Provence.
Hotel: C Suites Nîmes (or similar)
DAY 7 NÎMES – CARCASSONNE – LOURDES (B)
Like a scene straight from the pages of a children's storybook, Carcassonne stands proudly on a hillside behind fortified stone walls. Its undeniable charm is evident when you come across the town's 12th-century architecture and turreted medieval castle. From fairy tales to the foothills of the Pyrénées, your next stop is the pilgrimage town of Lourdes where you'll tread in the footsteps of the millions of Catholics who have made the journey to pay homage to St. Bernadette and view the basilica on top of the Grotto where she is said to have seen visions of the Virgin Mary. This evening presents an opportunity to join a procession by torchlight with the pilgrims – a truly magical and moving experience.
Hotel: Mercure Imperial (or similar)
DAY 8 LOURDES – BIARRITZ – BORDEAUX (B)
The beach is back on the agenda today, so get your hat and sunglasses ready for a trip to the glamorous seaside town of Biarritz on the Atlantic coast. There's no need to think about what to do next. Take your cue from the European royals who have been visiting this resort town since the 1800s and find your new favourite spot on a wicker chair in the sun. If watching local surfers perform their stunts isn't enticing enough, you could choose an Optional Experience into the Pyrénées, catching a funicular to the top of these magnificent mountains. After a good dose of sun, sea and lofty peaks, it's back into the rolling countryside of Les Landes and onwards to our final destination of the day, Bordeaux.
Hotel: Ibis Centre Meriadeck (or similar)
DAY 9 BORDEAUX – ST. ÉMILION – TOURS (B/D)
After a night sampling Bordeaux blends and the city's eclectic mix of street life and well preserved 18th century architecture, a new adventure awaits. While the hilltop village of St. Émilion is an appealing stop for red wine lovers, today's focus keeps us on our path alongside the unusual buildings of Futuroscope, the amusement and science theme park at Poitiers. This is château country and there's no better way to explore it than joining an optional wine tasting at a UNESCO listed vineyard, complete with a tour of the underground cellars. Later arrive in the city of Tours, the gateway to the Loire Valley. At its carfree centre you'll discover a fascinating medieval reflected in its timber framed houses and renaissance mansions.
Hotel: Ibis Styles Sud (or similar)
DAY 10 LOIRE VALLEY AND CHÂTEAU EXCURSION (B)
Indulge your inner king or queen when you embark on a whimsical tour to Chenonceau with a Local Specialist. This enchanting fairy tale château straddling the Cher River is the most photographed structure in the Loire Valley and it's easy to see why. Explore its priceless collections of Renaissance art and furniture and stroll through its exquisite landscaped gardens before continuing to the Château d'Amboise where Leonardo da Vinci is said to be buried. Your encounter with French nobility not quite at its end, you'll head to the splendid Château de Chambord, one of the world's most remarkable châteaux. Make the most of your last night back in Tours with an Optional Experience in the Old Town and Touraine cuisine in a traditional restaurant.
DAY 11 TOURS – MONT ST. MICHEL – DDAY LANDING BEACHES (OMAHA) – DEAUVILLE (B/D)
Only the epic sight of a medieval town rising out of the sea could compete with the beauty of the Loire Valley and your visit to Mont St. Michel will certainly not disappoint. Hear how the Archangel inspired the Bishop of Avranches to build a church atop this rocky outcrop, then continue your journey to the iconic DDay landing beaches where thousands of Allied soldiers poured out onto French soil, in what became the largest seaborne invasion in history. After a poignant stop at the American poured out onto French soil, in what became the largest seaborne invasion in history. After a poignant stop at the American cemetery at Omaha Beach, you'll arrive at your hotel in Deauville. This elegant resort is renowned for its racecourse, harbour and high profile international film festival held in September.
Hotel: Ibis Centre (or similar)
DAY 12 DEAUVILLE – HONFLEUR – ROUEN – PARIS (B)
You'll wish you had the talents of Monet during your brief visit to the colourful port town of Honfleur. It's easy to see why this "most ravishing spot in the world" was immortalised on canvas by many of the world's greatest artists. Next head to Rouen which holds the rather unenviable status as the city where Joan of Arc was tragically burned at the stake. Despite this, there's much to fall in love with here, from the city's cobblestone centre to its Gothic churches and impressive cathedral. After a busy day engaging with all that history, you'll return to the glittering French capital for a night on your own. You may consider joining an Optional Experience dinner at a terraced café along the River Seine for a final celebration of your memorable journey with new friends.
Hotel: Novotel Pont de Sevres (or similar)
DAY 13 DEPART PARIS (B)
And just like that, you've seen all the highlights of France. From Paris and beyond, you'll be finishing your trip this morning with a lifetime's supply of memories. Say a fond au revoir to your Travel Director and newfound friends. If you are leaving today, transfers are available to Charles de Gaulle Airport. Conditions apply.
Upgrade your tour package to Trafalgar First Class Best of France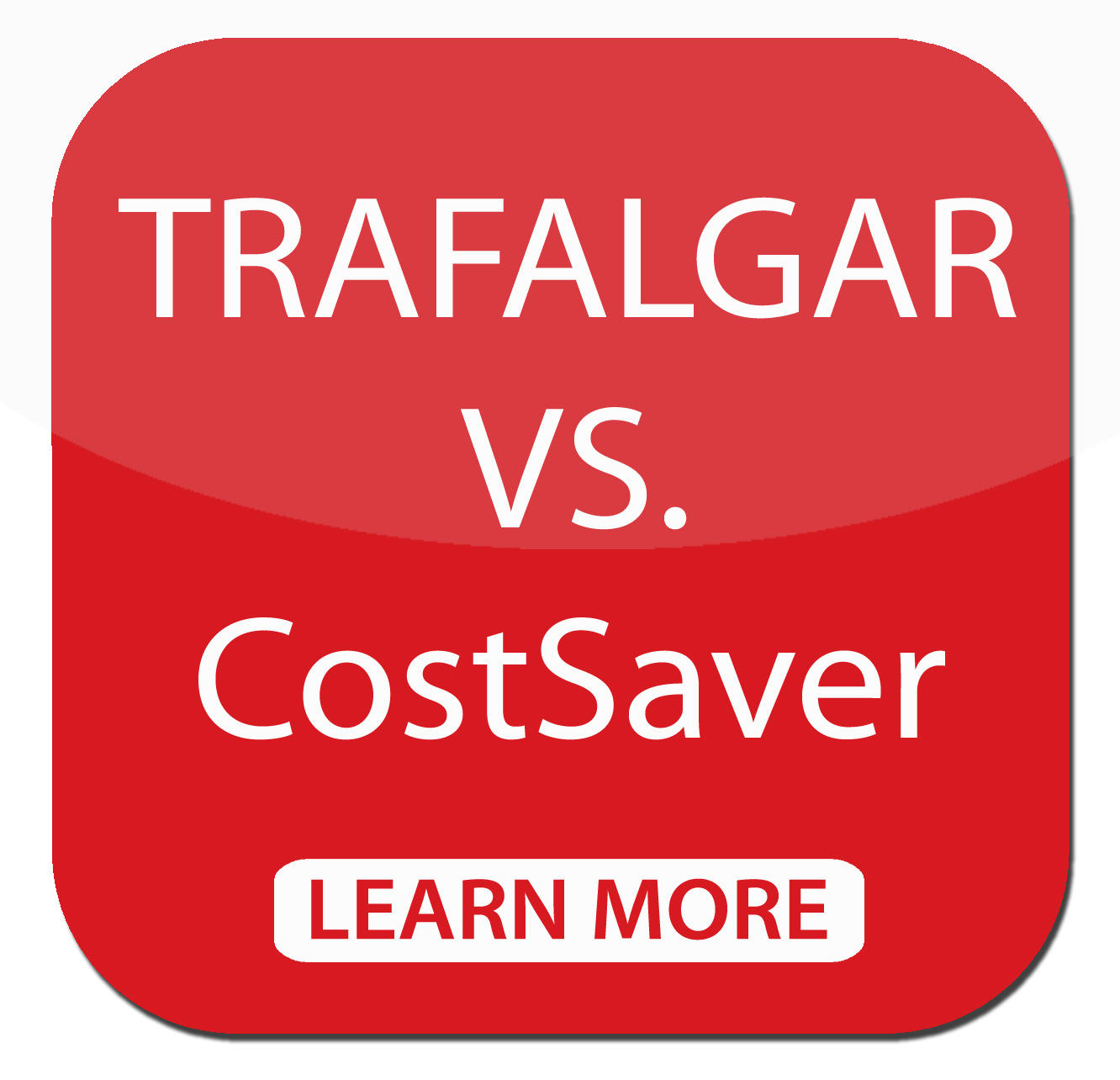 Traflagar
Real experts, real experiences Call upon the expertise of your Travel Director and you can enjoy everything the region has to offer, in comfort, without having to plan your itinerary yourself. And there's always free time for you to enjoy Optional Experiences, night time entertainment, or simply explore on your own. And if you're looking for inspiration at any point, your Travel Director will always be happy to point you in the right direction.
Insider Experiences on every trip
An expert Travel Director and separate driver
Hand-picked 4 or 5-star accommodation, whether it's centrally located, in the midst of stunning countryside, or close to a major site.
VIP entry to many sights
Variety of Optional Experiences
Luxury coaches with Wi-Fi in most countries
Breakfast every day and up to half other meals provided
CostSaver
With CostSaver you get a great value vacation, without compromising on quality and still benefiting from award-winning service from a name you can trust. What's included Your accommodations will be 3 or 4-star, featuring twin rooms. You'll also enjoy buffet breakfasts, and while up to half your dinners will be included in the price of your trip, you'll be free to dine out the rest of the time. As such you'll have more time and freedom to explore on your own, or choose from one of our Optional Experiences. Though don't worry, if you're ever stuck for ideas on where to go, your Travel Director will be more than happy to point out their favorite trattoria, restaurant or café.
Variety of Optional Experiences
An expert Travel Director and separate driver
VIP entry at most sights
Hand-picked 3 or 4-star accommodations. To make sure we're always delivering the best value for money, we carefully select hotels in exactly the right location. Sometimes it makes sense to stay centrally, so we do. But at other times we'll opt for a better hotel slightly further out over a less desirable property in town. It will always be in a good neighborhood, with transport links an easy walk away.
Luxury coaches with Wi-Fi in most countries
Breakfast every day and up to half other meals provided