From world-famous theme parks and nearby beaches to pro sports and foodie hotspots, sun-splashed Anaheim has it all!
Inclusions
Round trip airfare to either Los Angeles or Orange County
4 nights hotel (more nights available to add)

Includes Travel Protection: Cancel up to 7 days prior

Includes 3rd or 4th night FREE or extend your stay and get a 5th night free at select properties (full details listed in Free Night Offer tab)
Book by Oct 31!
Vancouver
Sep 12,14,16,19,23,29,Oct 22,23,24 from $429 + $261 tax (Sonesta; 3-star)
Sep 12,16,19,23,29,Oct 22,23,24 from $499 + $273 tax (Sonesta ES Suites; 3.5-star) includes breakfast daily
Sep 12,16,23,29 from $519 + $278 tax (Sheraton Park; 4-star)
Sep 12,23,29, Oct 3,9,10,13,14 from $899 + $332 tax (JW Marriott; 4.5-star)
Sep 19,20,21,23,29, from $799 + $315 tax (Howard Johnson; 3-star)
Oct 10,13,14,17,21,26 from $529 + $275 tax (Sonesta ES Suites; 3.5-star) includes breakfast daily
Oct 26,27,28,29,30,31, Nov 1,2,3,6,12,13,14,15 from $839 + $330 tax (JW Marriott; 4.5-star)
Nov 1-6,21-Dec 15 from $539 + $276 tax (Sonesta ES Suites; 3.5-star) includes breakfast daily
Nov 15-Dec 15 from $539 + $276 tax (Sheraton Park; 4-star)
Nov 15-Dec 15 from $599 + $283 tax (SunCoast Park Hotel; 3.5-star)
Kids 2-17 from $239 + $205 tax
Victoria, Kelowna, Calgary, Edmonton from $100 more

Looking to leave from another city, let us know and we can price a package specifically for you!
Receive Your 3rd, 4th or 5th night FREE at select properties!
Book by October 31!
Travel August 14-December 22, 2022
Package pricing will automatically reflect the free night promotion
Receive your 3rd night FREE when staying at:
Sonesta ES Suites Anaheim Resort Area
Sonesta Anaheim Resort Area
Receive your 4th night FREE when staying at:
JW Marriott Anaheim Resort
SunCoast Park Anaheim, Tapestry Collection by Hilton
Sheraton Park Hotel at the Anaheim Resort
Receive your 5th night FREE when staying at:
Howard Johnson Hotel Water Playground
Best Western PLUS Pavillions
*Some Black out dates may apply or space may have sold out on select dates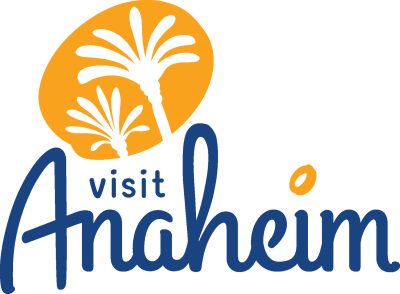 Disneyland Park Hoppers Passes: 
Add 3-day Park Hopper for $493 (adult) $344 (age 3-9)
Add 4-day Park Hopper for $519 (adult) $492 (age 3-9)
Add 5-day Park Hopper $527  (adult) $502 (age 3-9
Airport Transfers:
Add round trip transfers from $86 for ages 12 and up
Disneyland Resort
Enter a magical kingdom where you can sail with pirates, explore exotic jungles, meet fairy-tale princesses, dive under the ocean and rocket through the stars—all in the same day! Disneyland Park is a beloved Southern California destination where generations of families have made their Disney dreams come true. Walt's Disney's original Disneyland theme park, which first opened on July 17, 1955, is now divided into 8 extravagantly themed lands: Main Street, U.S.A., Tomorrowland, Fantasyland, Mickey's Toontown, Frontierland, Critter Country, New Orleans Square and Adventureland.
Disney California Adventure® Park
Welcome to a world where the stories of Disney, Pixar and beyond come to life—to a place beloved Characters from Cars and Super Heroes like Spider-Man & Captain America call home. At Disney California Adventure Park, you're invited to explore 7 exciting lands with timeless entertainment showcases like World of Color, seasonal celebrations and transformations throughout the year… and now, the all-new attraction Guardians of the Galaxy – Mission: BREAKOUT!
Knott's Berry Farm
For nearly one hundred years, Knott's Berry Farm has been drawing fans from all over. What started as a small family farm soon grew into a world famous destination thanks to Mrs. Knott's legendary fried chicken dinners, boysenberries and an Old West Ghost Town. Since then, the once small family farm has grown into today's 160-acre family fun destination; home to the Knott's Berry Farm theme park, Knott's Soak City Waterpark and Knott's Berry Farm Hotel.
Anaheim Resort Transportation (ART)
ART is a hop-on, hop-off service with 81 eco-friendly and comfortable buses that run on 22 scheduled routes in Anaheim and Orange County. All  of our routes begin and end at the Disneyland® Resort Transportation Center, and serve over 60 hotels and dozens of popular destinations for dining, shopping, and playing! Transporting over 9 million passengers each year, ART is dedicated to providing exceptional customer service while connecting you to more fun!
Catch an Angels Baseball Game or a Ducks Hockey Game
Get some tickets to see your favourite team and this gives you a nice break from the theme park.