Travel to the ends of the earth, from the flamboyant capital of Buenos Aires to the land of giants, roaming solitary steppes, the rugged Andes mountainscape and pristinely beautiful glacial lakes.
Inclusions
10 night guided vacation First Class coach tour
10 nights hand picked hotel accommodations
21 meals: 10 breakfasts, 4 lunches, 7 dinners
Transfers from airport to hotel and hotel to airport
Internal air flights and cruise as per itinerary
All hotel service charges and tips, baggage handling fees and local taxes included

Book by Dec 17: Deposit $129 per person. Cancel up to 30 days prior!
Sightseeing Highlights & Experiences
City tour in Buenos Aires, Ushuaia
Cruise the Beagle Channel, lake cruise through Patagonia
Scenic drives El Calafate to Torres del Paine National Park, Puerto Natales to Punta Arenas
View the Balmaceda Glacier, Serrano Glacier
Visit Tierra del Fuego National Park, Los Glaciares National Park, Torres del Paine National Park, Bernardo O'Higgins National Park
STAYS WITH STORIES: Enjoy modern accommodation in perfect harmony with the natural environment of Puerto Natales. (Day 9)
CONNECT WITH LOCALS: Dine at the home of a local family in the trendy Palermo Soho neighbourhood. (Day 2)
LOCAL SPECIALIST: Tierra del Fuego National Park, Ushuaia, Los Glaciares National Park, Torres del Paine National Park and Bernardo O'Higgins National Park. (Days 3, 4, 6, 7, 8, 9, 10)
Round trip airfare to Buenos Aires and return from Santiago additional, please inquire about rates
January 30-March 27, 2021 from $7477
September 25, 2021 from $6634
October 9-December 25, 2021 from $7174
Single Room Supplement
add $2958
Pre-paid gratuities
$176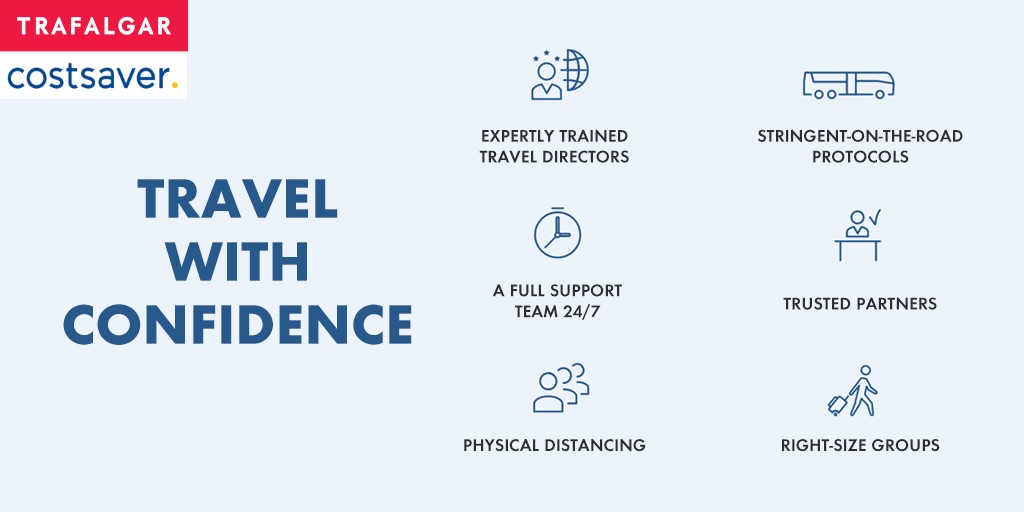 2020 Itinerary (2021 subject to change)
DAY 1 ARRIVE BUENOS AIRES (2 NIGHTS)
It's time to Tango your way through beautiful Buenos Aires your launch pad to the otherworldly southern frontier of Patagonia. On arrival, your local host will welcome you and transfer you to your hotel. Relax or explore the grand boulevards and colorful barrios of Argentina's vibrant capital on your own. This evening, join your Travel Director and fellow expeditioners for a Welcome Reception.
MEAL(S) – Welcome Reception
HOTEL – InterContinental Buenos Aires
DAY 2 BUENOS AIRES SIGHTSEEING
Walk in the footsteps of the porteños on your exploration of the exquisite sights of the "Paris of South America". Wind your way through the city, past the grand pink Casa Rosada, bold and bright La Boca and the streets of San Telmo. View the ornate Teatro Colon and pay homage to Eva (Evita) Peron in the final resting place of Buenos Aires' most noteworthy residents, Recoleta Cemetery. Embrace Argentinian culture at a Be My Guest experience this evening as you 'Connect with Locals', joining a local family in Palermo Soho who'll share their homemade family recipes, the secrets of kneading bread and the art of the passionate Tango.
MEAL(S) – Buffet Breakfast, Dinner with wine
DAY 3 BUENOS AIRES – TIERRA DEL FUEGO NATIONAL PARK – USHUAIA (2 NIGHTS)
An expedition through the extraordinary landscapes of Patagonia begins today as you fly to the world's southernmost city, Ushuaia. On arrival, explore the dramatic landscapes of Tierra del Fuego National Park, Argentinian's southernmost national park on the border of Chile. Join a Local Specialist to delve deep into its natural splendor. Admire its beautiful waterfalls, the mighty Martial Glacier, forests and snowcapped mountains in which the wildlife of this area find sanctuary. Keep a keen eye out for red foxes, condors, eagles and beavers. Come face to face with the biological richness of Tierra del Fuego Island and its incredible scenic beauty, enjoying views over the Beagle Channel at Ensenada Bay, the glacial waters of Roca Lake and the deep Bay of Lapataia Bay. This evening, dinner is served at your hotel on the Beagle Channel, so named for the famous HMS Beagle on which Charles Darwin once sailed the southern seas and saw glaciers for the first time.
MEAL(S) – Continental Breakfast, Dinner
HOTEL – Los Yamanas
DAY 4 USHUAIA
This morning, join a Local Specialist and your fellow travellers for a tour of Ushuaia including a visit to the Museo Maritimo y Del Presidio, where you'll explore the history of the Prison at the End of the World and learn about the famous prisoners who were incarcerated there. Later, delve into its history as a former penal colony and missionary base on your own, or consider joining an optional cruise excursion on the Beagle Channel focusing on the scenic archipelago, wildlife and history. Learn about the great shipwrecks of the region, as well as the dogged determination of the first European explorers, who in the 19th century navigated this inhospitable region which has since had a turbulent history. Consider taking a longer excursion
that includes views of lazy colonies of sea lions and Magellanic penguins, which Portuguese explorer Ferdinand Magellan first saw in the early 16th century.
MEAL(S) – Buffet Breakfast
DAY 5 USHUAIA – EL CALAFATE (2 NIGHTS)
Leave the "end of the world" and fly to El Calafate on the shores of Lake Argentino, the gateway to Los Glaciares National Park with its spectacular Perito Moreno Glacier. You'll have a rare opportunity to explore the otherworldly landscape of massive glaciers, interconnected fjords and mountainside glacial lakes over the next few days, but not before perhaps massive glaciers, interconnected fjords and mountainside glacial lakes over the next few days, but not before perhaps tucking into the Calafate berry after which the town is named to secure your return to this mystical region.
MEAL(S) – Buffet Breakfast, Dinner
HOTEL – Kosten Aike
DAY 6 LOS GLACIARES NATIONAL PARK EXCURSION
The day is dedicated to a deep exploration of the striking UNESCOlisted Los Glaciares National Park. Touring with a Local Specialist, you'll come facetoface
with its arctic blue and white glaciers that are fed by the massive South Patagonian Ice Field, milky colored glacial lakes and towering snowcapped peaks. Discover the magnificent Perito Moreno Glacier, which towers above the icy waters of Lake Argentino. You could perhaps witness massive igloo icebergs plunging into the lake with thunderous force. Experience the rugged solitude of the windswept steppe and the quiet southern beach forests, before heading back to El Calafate for an evening spent at leisure. Consider indulging all your senses savouring the town's famous
Patagonian lamb paired with a delectable glass of Argentina's Malbec, or pop into the Yeti Ice Bar for a chilly encounter that will warm your polar heart.
MEAL(S) – Buffet Breakfast
DAY 7 EL CALAFATE – TORRES DEL PAINE NATIONAL PARK (2 NIGHTS)
The Patagonian Steppes give way to the granite spires of Paine, otherwise known as Cleopatra's Needles, the main features of the UNESCOlisted Torres del Paine National Park. We'll join a Local Specialist to delve behind the scenes of this extraordinary frontier land that few have explored. Connect with the inspiring natural landscape, celebrating one of the world's last true wilderness areas. Wander past cascading waterfalls, roaring creeks, shimmering lakes and jagged mountain spires. Your afternoon in the park will feature the Torres towers seen from the eastern region. Observe cyanobacteria with stromatolites formations at the Laguna Amarga caldera before stopping at Blue Lagoon on the Perito Moreno glacier with its distinct cerulean blue waters. Dinner with wine awaits at your hotel.
MEAL(S) – Buffet Breakfast, Lunch, Dinner with wine
HOTEL – Hosteria Las Torres
DAY 8 TORRES DEL PAINE NATIONAL PARK SIGHTSEEING
Continue your indepth exploration of Torres Del Paine, venturing deep into the heart of the park with a Local Specialist. Embark on a short hike to see natural landmarks up close and view stunning landscapes from scenic outlooks especially chosen to showcase the surrounding beauty of the area. See Puente Negro (Black Bridge) crossing the Paine River, chosen to showcase the surrounding beauty of the area. See Puente Negro (Black Bridge) crossing the Paine River, Nordenskjöld Lookout, Sarmiento Lookout, Lake Pehoé and Salto Grande waterfall. After enjoying an alfresco gourmet box lunch, join a narrated boat trip across the length of the lake to imposing Grey Glacier, which tumbles down from the massive Southern Patagonia Ice Field. This evening is yours to relax and enjoy dinner with wine served at the hotel.
MEAL(S) – Buffet Breakfast, Lunch, Dinner with wine
DAY 9 TORRES DEL PAINE – PUERTO NATALES (2 NIGHTS)
Follow your Local Specialist on the famous "W" Trail that stretches from the northern shores of Lake Nordenskjöld, named after a Scandinavian explorer who probed much of the region in the early 20th century. Head to the snowcapped Monte
Almirante Nieto, which anchors the southeastern extreme of the Paine Massif. Wander past pebbled beaches, rugged steppe landscapes and Andes shrublands on your journey. After lunch, visit the Milodon Cave, where evidence of a giant prehistoric ground sloth was found by German Explorer Hermann Eberhard. There is also evidence of prehistoric human habitation within Cueva del Milodón, dating back as early as 6000 BC. Your base is the colourful fishing town of Pueto
Natales on the Seno Ùltima Esperanza where one of Trafalgar's Stays with Stories is your homeawayfromhome for the next two nights. This warm, ecologically sound building, set against the backdrop of Patagonian steppes that lead up to the mountainscape beyond, lets the rugged outdoors Patagonian landscape inside.
MEAL(S) – Buffet Breakfast, Lunch
HOTEL – Remota Patagonia Lodge
DAY 10 PUERTO NATALES, BALMACEDA AND SERRANO GLACIERS EXCURSION
Today's exploration takes you by boat up the Rio Serrano, passing the Southern Icefield (Campo de Hielo Sur) toward the icy turquoise sheets of the Serrano Glacier. Take some time with a Local Specialist to explore the impressive glacier with a hike through unspoiled, cool rainforest landscapes to Seno Ultima Esperanza ("Fjord of the Last Hope") where you will see the rest of the Southern Patagonian Icefield. Continue through the fjord by boat with views of the Balmaceda Glacier and Serrano Glaciers in the background. This evening, join your Travel Director and new friends for a Farewell Dinner and toast to an unforgettable expedition to the ends of the earth.
MEAL(S) – Buffet Breakfast, Lunch, Farewell Dinner
DAY 11 PUERTO NATALES – PUNTA ARENAS – DEPART SANTIAGO
Depart this morning for the peninsula town of Punta Arenas to board your flight to Santiago International Airport, where your Patagonia adventure ends or extend your holiday with an extension to Easter Island.
MEAL(S) – Buffet Breakfast