See the world, differently
Your passion for travel hasn't waned – if anything, over the past couple of years, it's grown deeper. And your purpose of travelling has also become clearer: to make memories that last a lifetime.
This itinerary was created by experts and is meant to inspire you. It is ready to be customized to suit your interests, tastes and budget so you can connect with local cultures and experience authentic travel on your own terms and departing whenever you choose. Journeys that are fully customized to your dreams and expectations, with your own expert private guides, in exceptional handpicked accommodations that always reflect your preferred style.
Imagine sitting atop your private safari jeep staring onto a savannah dotted with giraffes, elephants and acacia trees: this is the essence of Kensington Tours' Kenya Safaris. Our Destination Experts work hard to ensure your experience in Kenya is everything you've ever dreamed of. This means custom-creating an itinerary to suit your specific preferences. You'll also travel with a local private guide and tracker.
Inclusions
9 night guided vacation
9 night luxury accommodation
Breakfast each morning at your hotel, plus any meals indicated in the itinerary
Private transfers from the airport
Personalized, tailor- made journeys and expert planning from our local guides
Private drivers and guides throughout the tour
One suitcase and one carry-on per person for trip transfers
24/7 in-destination support from our local office
Valid until May 1, 2024
from $8430 per person

Rate is in USD

– per person based on double occupancy
Tour is customizable. Please contact us for more details.
Not Included:
International airfare and domestic airfare not mentioned on the itinerary
Visa(s)
Travel Insurance
Visas (unless noted)
Tips/Gratuities for services and experiences
Lunches, dinners and drinks (alcoholic and non-alcoholic), unless specified in the itinerary
Excess baggage charges
Personal charges such as laundry, phone calls, SIM cards or room service
Passport fees, immunization costs, and local departure taxes (when applicable)
Highlights
With expert tracking guide, search for Big 5 on daily game drives.
Explore the Masai Mara, Serengeti, and Amboseli.
Descend into the Ngorongoro Crater for an unforgettable safari with your private guide.
Private transfers throughout.
Stay at a handpicked selection of accommodations and safari lodges.
Day 1: NAIROBI
You've Arrived
A private transfer between your hotel and the airport in Nairobi is provided.
Upon arrival to Nairobi, a welcome package including travel documents and a map will be provided to you.
While in our care, your safety and security are our number one priority. As such, in the unlikely event of serious illness or injury, all guests are provided with a "Flying Doctors" insurance policy. This emergency evacuation insurance covers the cost of the evacuation flight back to Nairobi for treatment, however, does not cover the cost of any medical treatment received. We highly recommend travel insurance for full coverage.
Where you'll be staying: Radisson Blu Hotel (Superior)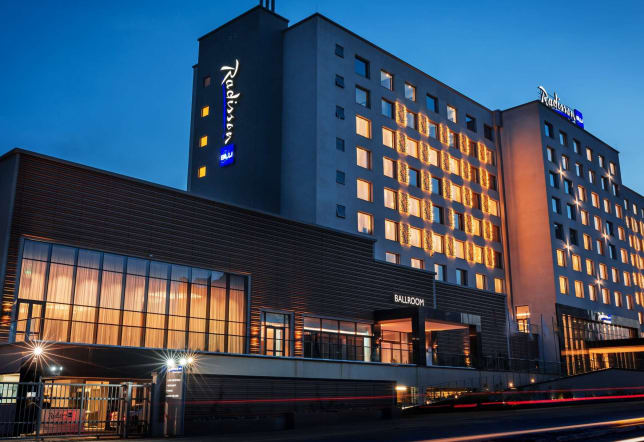 Day 2: NAIROBI TO AMBOSELI
The Adventure Begins
Depart from Nairobi this morning, passing through savanna grasslands, to reach your lodge in Amboseli. Upon arrival, set out into Amboseli National Park for a chance to share the terrain with the parks famed herds of free roaming elephants, as well as some of the world's most elusive animals. Game viewing can be arranged either before or after checking into your camp, so call upon the knowledge of your expert guide to gain their recommendations based on your arrival time, animal activity and park hours.
This afternoon you'll meet with your guide and head into Amboseli National Park. The park is famous for being the best place in Africa to spot free-roaming elephants, however, a wide array of other species including bushbucks, dik-diks, duikers, and warthogs are also commonly found here. The park is also host to an incredible range of birdlife, with over 400 species identified, and on a clear day, you'll also enjoy spectacular views of Mount Kilimanjaro, the highest mountain in Africa. After an afternoon exploring the park, you will return to your lodge to get set for a delicious safari dinner.
Where you'll be staying: Serena Amboseli (Lodge Room)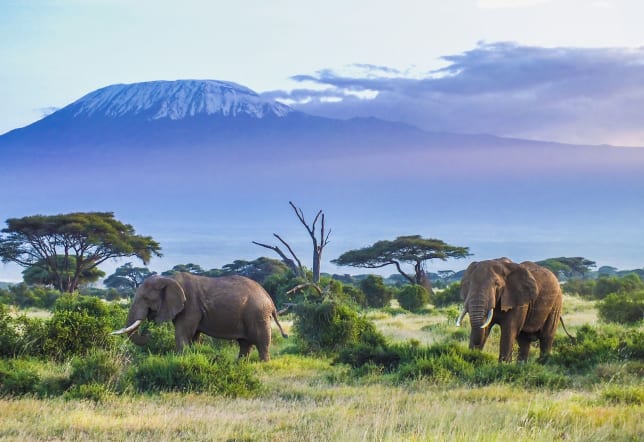 Day 3: AMBOSELI TO NAMANGA TO NGORONGORO TO ARUSHA
A Dazzling Drive
Today you will bid a fond farewell to Kenya as your guide drives you from Amboseli to the Kenya/Tanzania border crossing of Namanga.
Upon arrival to the Namanga Border Crossing, make a quick stop to switch between Kenyan and Tanzanian guides and vehicles before continuing on your safari.
Tanzanian Visas can be purchased at the border at the cost of $100 USD for US citizens, and $50 USD for all other nationalities.
Please Note: Visas must be paid in USD, and in cash. No bills can be older than 2006 as a local counterfeiting safeguard. A Single Entry Visa is valid for three months and can be used for multiple entries into Kenya and Tanzania. It is also required that you have your Yellow Fever certification handy upon crossing.
Once you're through Customs you will proceed with your Tanzanian guide to Ngorongoro.
Stop for a buffet lunch this afternoon, included on your tour.
During your stay at Ngorongoro there are many optional activities available to you. Depending on which lodge you're staying at, activities may include nature walks, cultural village visits, a hike to the Endoro waterfalls, bicycle tours, coffee plantation tours, and more. Many of these activities can be arranged in advance by your Destination Expert while others must be booked directly with the lodge upon arrival; please speak to your Destination Expert for more information.
Where you'll be staying: Ngorongoro Farm House (Standard)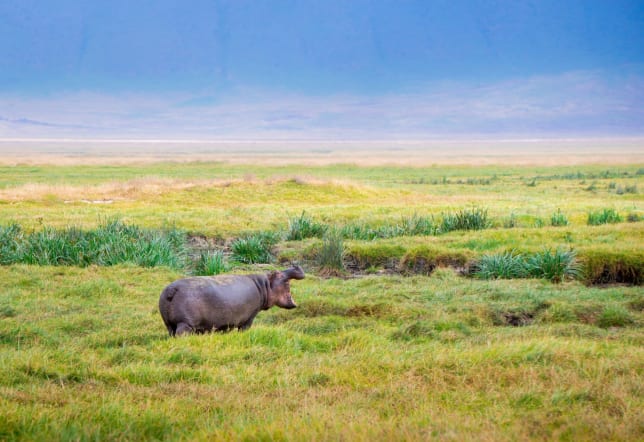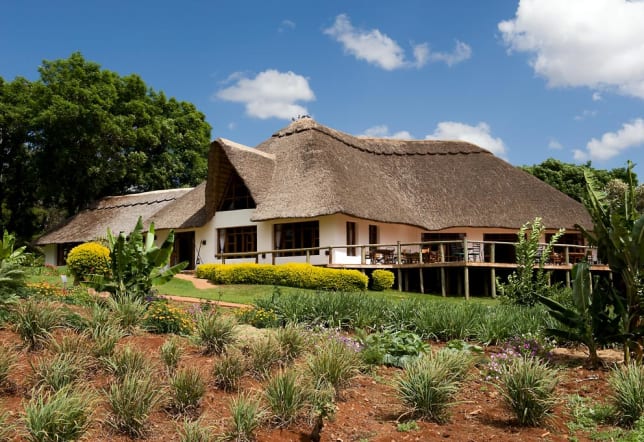 Day 4: NGORONGORO
Cross an Item off the Bucket List
An experienced tracker-guide and private vehicle will accompany you today while exploring Ngorongoro National Park.
Today, discover one of the most remarkable wildlife conservation areas in Tanzania; the Ngorongoro Crater. Departing from your camp in a privately driven vehicle alongside a local expert guide, make your way to the entrance of the park, then drive a further 20 minutes to reach the rim of Ngorongoro Crater: the world's largest inactive, intact, and unfilled volcanic caldera. This geological marvel was formed as the result of a gigantic explosion which caused the volcano to collapse on itself, thereby creating the massive crater. Roughly 12 miles wide and some 2,000 feet deep, the trip from crater rim to floor takes approximately 45 minutes by vehicle. The extremely fertile crater floor has attracted incredibly dense populations of wildlife, and at present over 25,000 large animals call the crater home, including some of the world's last remaining black rhinos. The crater floor is also host to some of the highest concentrations of carnivores in the world, featuring large prides of lions, packs of hyenas and solitary predators like cheetahs and jackals. A keen eye paired with expertly procured search patterns from your guide is sure to help you spot a wide range of wildlife and perhaps some of the more elusive species like leopards, servals, and bat-eared foxes.
Where you'll be staying: Ngorongoro Farm House (Standard)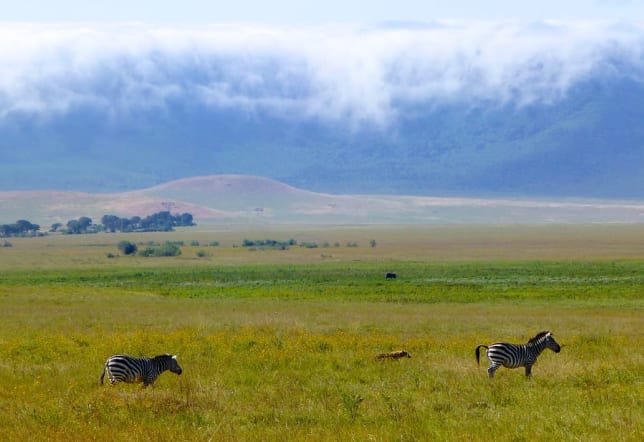 Day 5: NGORONGORO TO SERENGETI
Where the Wild Things Are
Your guide will pick you up from your lodge in Ngorongoro and drive you to the famous plains of the Serengeti. On this drive you will have the option of stopping at Olduvai Gorge, the Serengeti Welcome Center and Lookout Point, or to stop for a picnic lunch. After entering the Serengeti, you will have the chance to enjoy a game viewing drive as you track through the park en route to your next accommodation. The drive takes five to six hours depending on the number of stops you make and the length of your game viewing experience. Longer transit times should be expected during the rainy seasons.
During your stay in the Serengeti, a number of optional activities are available to enhance your experience. One of the more popular excursions includes taking to the sky aboard a hot air balloon to soar high above the park for a birds eye view before descending down to the tree line to observe the animals up close. A visit to nearby communities is also toward the top of the priority list for many guests of the Serengeti. Depending on your lodge, these activities as well as many other additional experiences are likely to be offered, typically at additional cost. Please speak to your Destination Expert for more information.
Where you'll be staying: Kubu Kubu Tented Lodge (Suite Tent)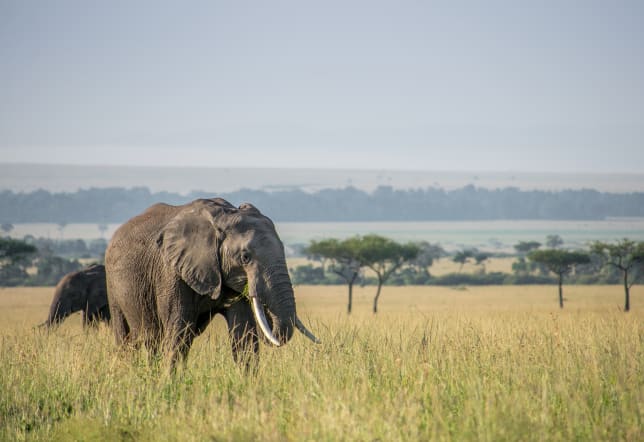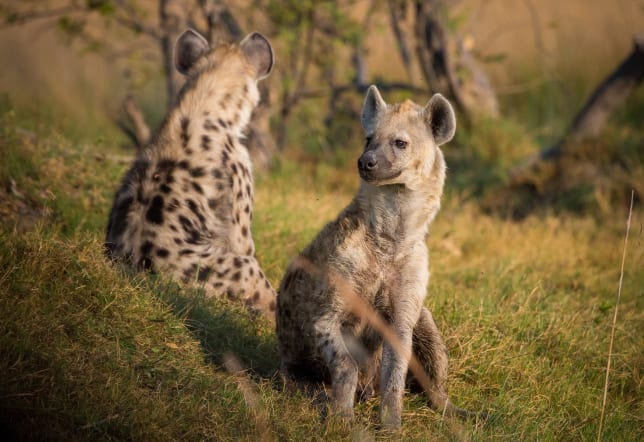 Day 6: SERENGETI
Across the Plains
This morning, your African adventure begins with an exploratory game drive through Tanzania's oldest and most recognized National Park, the Serengeti. A land of unparalleled game viewing, from great herds of grazing herbivores to tactically cunning packs of carnivores, life on the plains of the Serengeti truly epitomizes the "circle of life." A paradise for photographers and wildlife enthusiasts alike, it is all but guaranteed that you will spot giraffes and elephants feasting on shrubbery, impalas, gazelles and buffaloes traipsing carefully through the plains to avoid being noticed by on-looking lions, cheetahs and hyenas, and a spectacular range of birdlife flitting through the sky.
Spend the afternoon searching for and tracking the impala, one of Africa's most beautiful and graceful animals. Previously thought to be a sub-species within the gazelle family, impalas have been found to be so different that they are now classified as their own species. When frightened or startled, impala herds begin to leap randomly so as to confuse predators and can jump distances of more than 33 feet and approximately nine feet high. Leopards, cheetah, lions and wild dogs are the primary predators of the impala, however, with a top speed of 55 miles per hour, impalas are often times able to escape prowling hunters.
Where you'll be staying: Kubu Kubu Tented Lodge (Suite Lodge)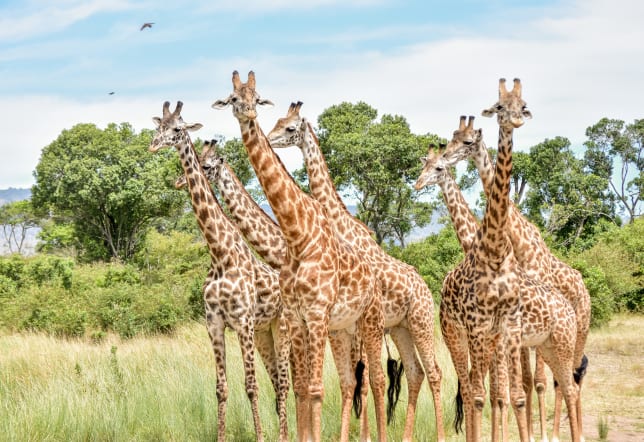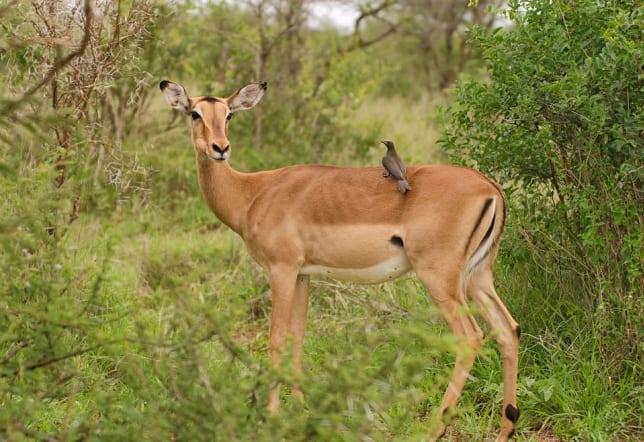 Day 7: SERENGETI TO ISEBANIA TO MASAI MARA
Under African Skies
This morning, your guide will drive you from Serengeti to the Isebania border. This day-long commute includes game viewing in the Serengeti en route, as well as a multi-hour drive across highway and bumpy patches of road to the border. Depending on your camp location and the stops on your game drive along the way, the drive to the Isebania Border is anywhere between three and five hours.
Upon arrival to the Isebania Border Crossing, switch to a Kenyan vehicle and continue your safari with a Kenyan guide.
Kenyan Visas can be purchased at the border at the cost of $50 USD. Please Note: Visas must be paid in USD, and in cash. No bills can be older than 2006 as a local counterfeiting safeguard. A Single Entry Visa is valid for three months and can be used for multiple entries into Kenya and Tanzania. It is also required that you have your Yellow Fever certification handy upon crossing.
After clearing the Isebania Border Crossing, you will continue onward to the Masai Mara. This last section of driving will be partly on a paved highway and partly by dirt road. Approximate travel time to the Masai Mara is between two to four hours, depending on road conditions.
A boxed lunch will be provided today.
In between game drives, there is plenty to do to ensure your free time is filled with engaging or relaxing activities. Arrange a boma-style dinner and dine fireside, chat with fellow guests in the common areas and recount your adventures, relax within the property grounds and watch as wildlife passes before your eyes, grab a refreshment and curl up with a good book, and enjoy sundowner cocktails to welcome the starry night sky; the choice is yours! Alternatively, a range of optional activities (at additional cost) are also available, including hot air balloon safaris and interactive school visits.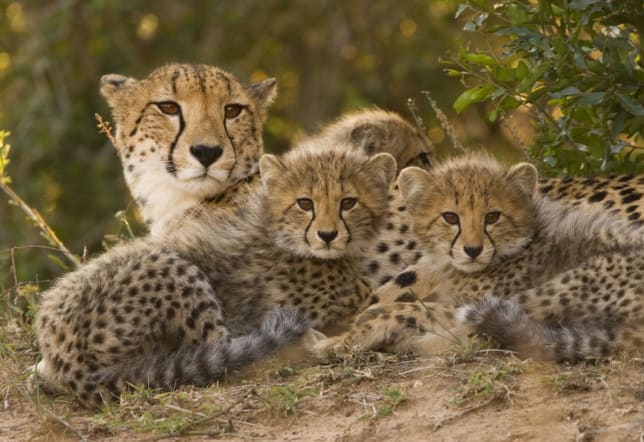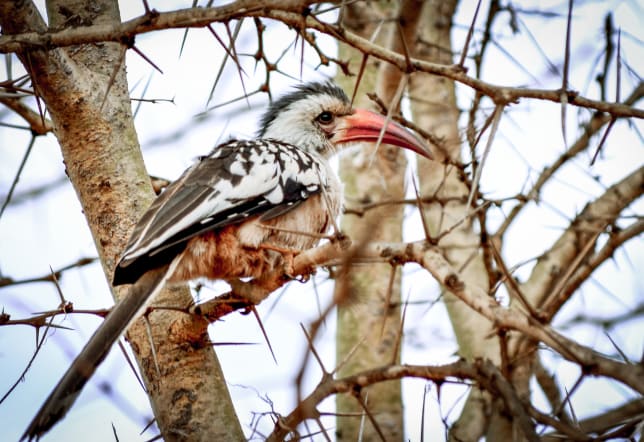 Day 8: MASAI MARA
Safari Sightings
Just like the wildlife, your day's adventure will begin bright and early this morning. Alongside an experienced tracker-guide, set out for the day's first game drive and discover the dazzling bio-diversity of the Masai Mara Game Reserve. The most recognized animals are known worldwide as the African Big 5, and this group includes the African elephant, Cape buffalo, rhinoceros, leopard, and the king of the beasts, the lion. The term "Big 5" was first coined by big-game hunters as a way to acknowledge that these species were the most difficult and dangerous to track and hunt, however, in subsequent years the term has been adopted and re-purposed by the tourism industry and painted in patently positive light, focusing now on the preservation and protection of these magnificent creatures. Numerous other species of bird and wildlife also inhabit this dynamic region, including hyenas, gazelles, impalas, giraffes, zebras, vultures, cranes, eagles, falcons, and ostriches, many of which you'll spot on this morning drive through the Masai Mara Game Reserve.
Head out this afternoon on an exciting game viewing adventure. The locations visited will be determined by your expert guide as they have an intimate understanding of the daily routines of animals and how best to track them. On this afternoon excursion, visit several wildlife hot-spots with an aim to espy elusive animals such as the leopard. These spotted cats blend almost seamlessly into the tall grass and shrubbery, and are even more challenging to spot when in their favorite hangout, the trees. Exploring the region, your guide will take you to nearby watering holes where on a hot day you'll spot many birds and mammals, including, with luck, the elusive leopard. After a thrilling afternoon game drive, you will be returned to your lodge in time to freshen up for a delicious safari dinner.
Where you'll be staying: Mara West (Chalet)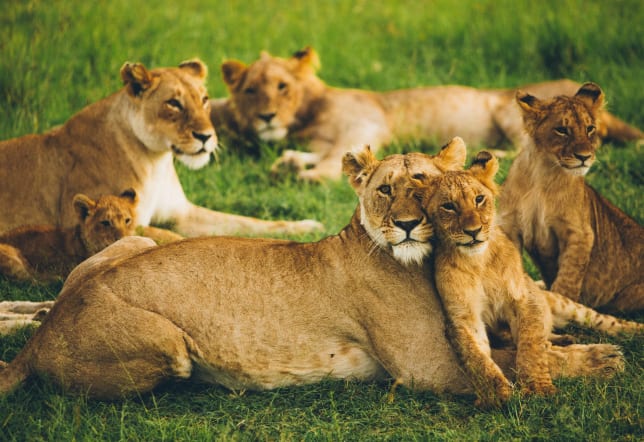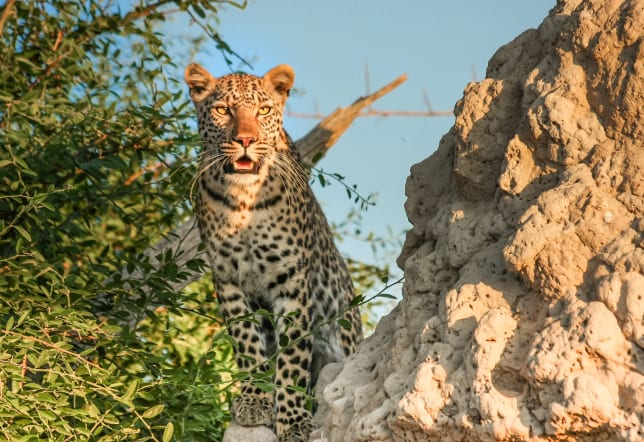 Day 9: MASAI MARA
Under African Skies
The famed Masai Mara Game Reserve was named after the indigenous inhabitants of this land, the Masai, and the provider of life to the area, the Mara River. Game viewing is almost guaranteed at some point along the Mara River, and your experienced tracker-guide will know all the best spots to explore to maximize your chances of seeing some of the many animals that call this land their home. Be sure to have your camera handy as amazing photo opportunities will present themselves; elephants on the riverbanks and hippos in shallow waters are common sights in this area.
Set out this afternoon with your tracker-guide on another exciting game drive through the Masai Mara Game Reserve. The Mara is one of only a few places left in Africa where guests can still spot free roaming rhinos in the wild, as – troublingly – it is estimated that there are only 4,000 black rhinos left on the continent. Today your guide will take you to locations where rhino sightings have been recently reported with an aim to bring you within camera range of these lumbering, beautiful giants.
Where you'll be staying: Mara West (Chalet)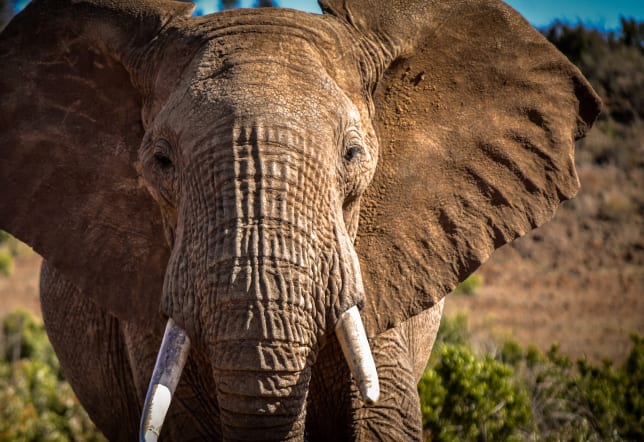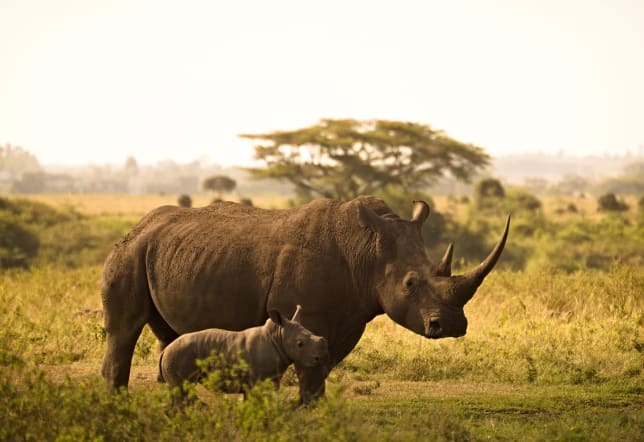 Day 10: MASAI MARA TO NAIROBI
Until Next Time…
Your guide will drive you from Masai Mara to Nairobi, with short stops for refreshments and souvenirs along the way. The drive will take approximately 6 hours.
Please note that the first half of this drive will be on rough & bumpy roads and the last towards Nairobi will be on paved roads.
The opportunity to explore the local markets and shops presents itself today so you can interact with the local vendors in search for the perfect handicraft or souvenir for yourself or your loved ones.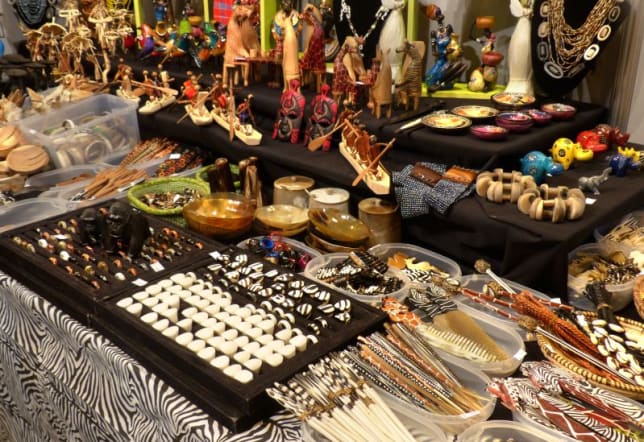 Radisson Blu Hotel – Nairobi
Enjoy upscale comfort near Nairobi National Park at the stylish Radisson Blu Hotel in the Upper Hill area of Nairobi. Each of the hotel's 271 rooms and suites come complete with complimentary high-speed Wi-Fi and a minibar, along with lovely city or park views. The nutritious Super Breakfast includes excellent hot and cold drinks, fresh baked goods, cereals, an egg and pancake station and much more. Dine on international classics and Kenyan dishes all day in the Larder restaurant, or savor an African-inspired meal beside the open kitchen at the elegant Chop House. You can also enjoy food and glass of wine at the Alfresco Pool Bar & Grill, then stop by the sophisticated cigar lounge. Stay in shape on your Nairobi trip at the hotels state-of-the art gym or enjoy a relaxing treatment in the spa. Finally, the scenic swimming pool lets you bask in the warm African sun or cool off with a refreshing dip.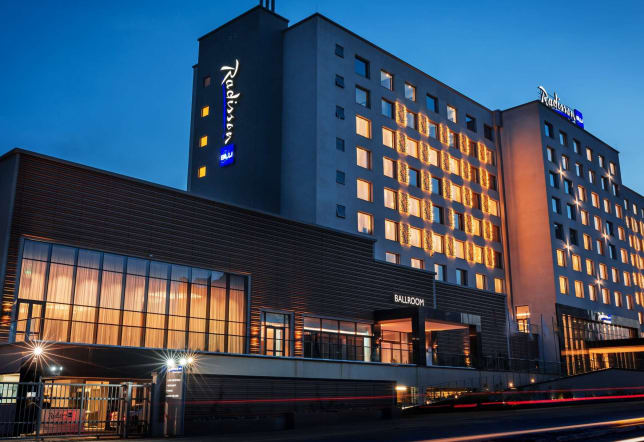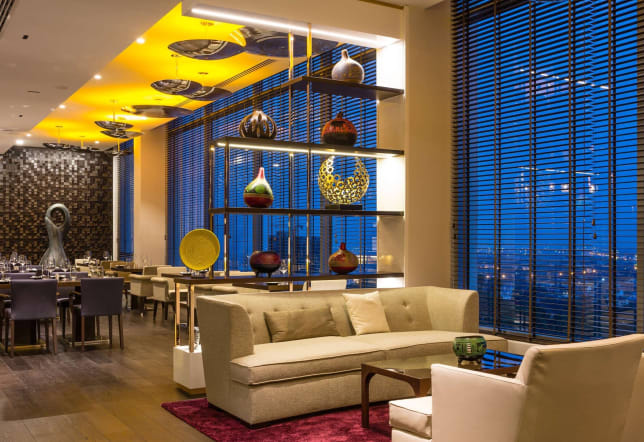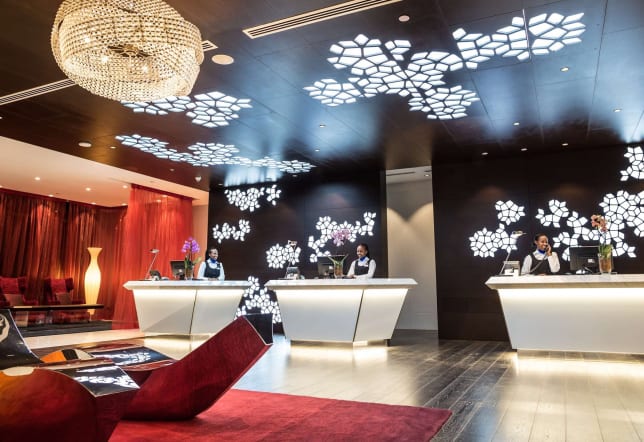 Serena Amboseli

Amboseli Serena Safari Lodge was created for adventurers with an African dream. With Mount Kilimanjaro set just beyond the golden, acacia-specked savannah, the safari lodge offers a graceful blend of stark beauty and lavish comfort in the heart of Kenya's Amboseli National Park. Nestled in an acacia grove by a gentle mountain spring, the hotel, featuring a Masai-inspired design, a garden restaurant and a palm-shaded swimming pool and sundeck, provides uninterrupted views of Mount Kilimanjaro and the surrounding landscape. In every detail, the ambience captures the essence of Masai culture, warmth and its indomitable spirit. Whether embarking on a safari to see the Big Five, planting your very own tree as part of the lodges re-forestation program, or enjoying a bush dinner and glass of wine as the bonfire cinders waft into the indigo night, your stay will be defined by unforgettable moments.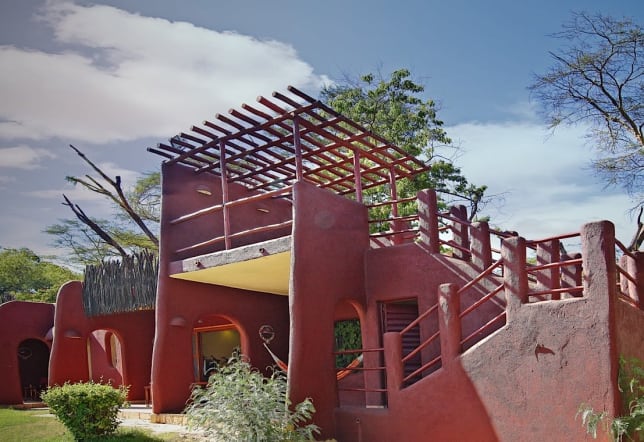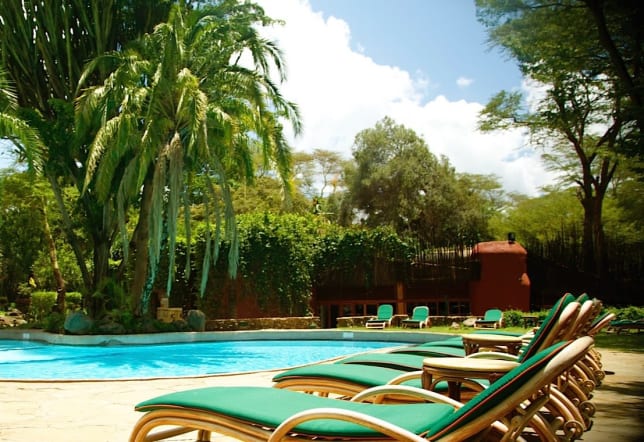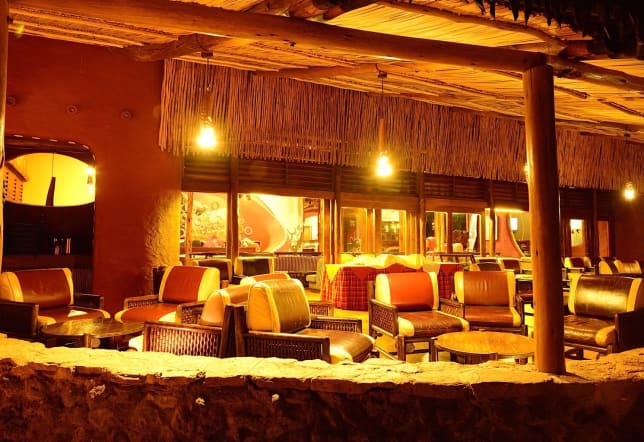 Ngorongoro Farm House
Ngorongoro Farm House is a small and exclusive lodge facing the Oldeani Volcano, just a few miles from the Ngorongoro Lolduare Gate. This unique property was built to offer visitors an authentic experience reminiscent of the atmosphere of the old days. The lodge offers various rooms, cottages, and suites, all rustically designed and decorated using local materials and furnishings for the purpose of providing each guest with an experience reminiscent of times past. Meals are served in the main building or, on occasion, around the pool, and feature ample selections of locally inspired dishes or popular western fares. Guests for Ngorongoro can cool off in the pool or enjoy soothing massages after game drives.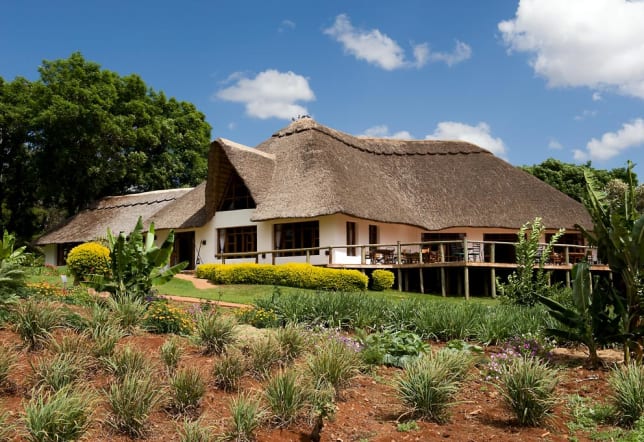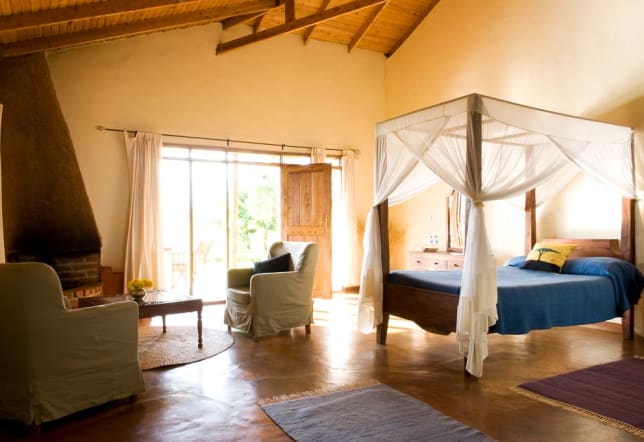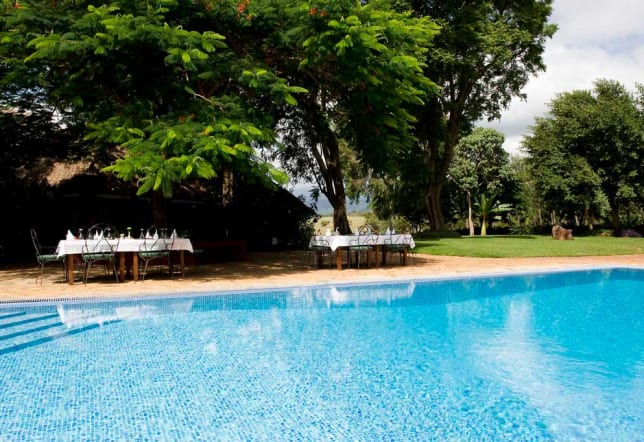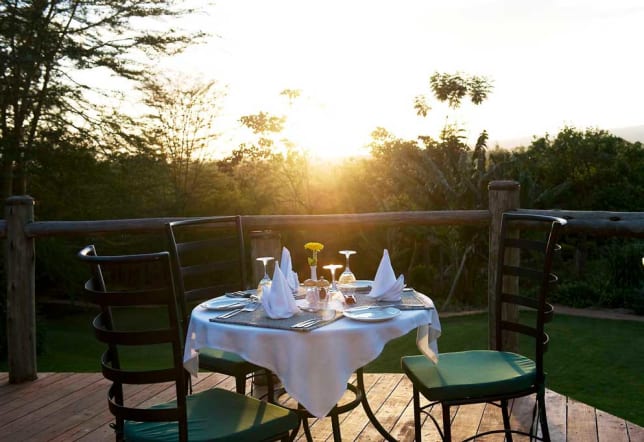 Kubu Kubu Tented Lodge – Serengeti
Kubu Kubu Tented Lodge is an exciting new addition to Tanganyika Wilderness Camps collection of luxury safari accommodation. It has a modern African appearance, creating a fresh, sleek, yet comfortable ambiance. Situated in the stunning central part of the Serengeti, the camp is strategically positioned in one of the main migration areas so that guests can enjoy this awesome natural wonder from the comfort of their tents. Kubu Kubu Tented Camp is perfectly positioned to be within easy reach of different parts of the park and an array of diverse habitats and wildlife, including the famous Maasai Kopjes, Olduvai Gorge Museum, the southern plains, the Seronera valley and the Grumeti River.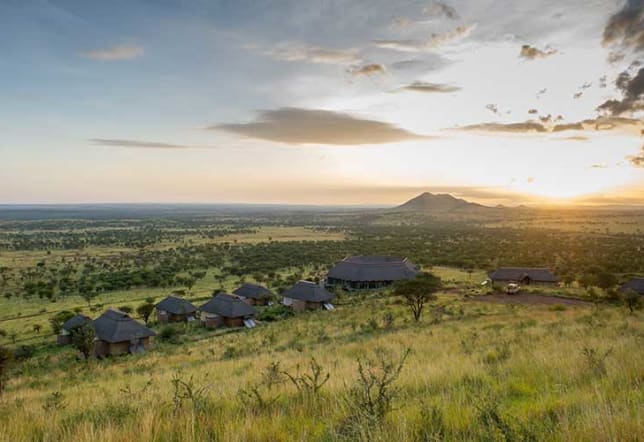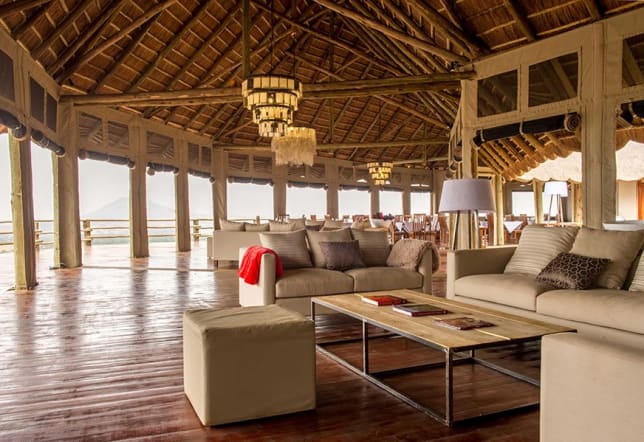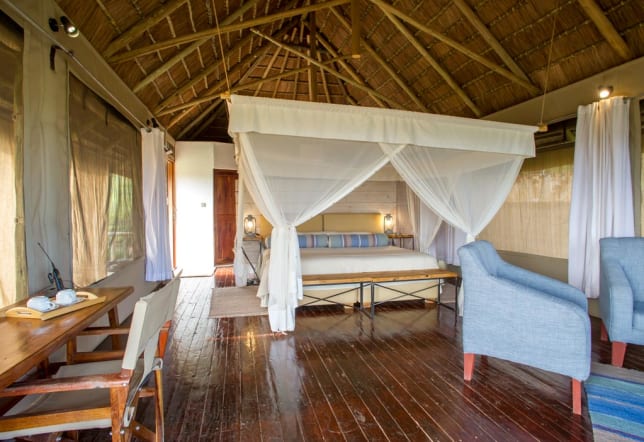 Mara West – Masai Mara
Nestled against a wooded thicket and surrounded by savannah, Mara West combines luxury accommodations with the breathtaking adventures of an unforgettable African safari. The rooms are perched in secluded spots on the edge of the Oloololo Escarpment, offering guests panoramic views of the Masai Mara Game Reserve below and a sense of exclusive privacy. The camp is home to resident herds of gazelles, impalas, and zebras, as well as an abundance of birdlife, and is visited regularly by a variety of wildlife passing to and from the park. The stunning beauty of the Mara, the uninterrupted grazing of the antelope, the night calls of the bush babies, and the early morning chorus of songbirds, all combined with the comfortable and tasteful ambiance of the camp, is part of the Mara West experience and what makes it a unique paradise for nature lovers.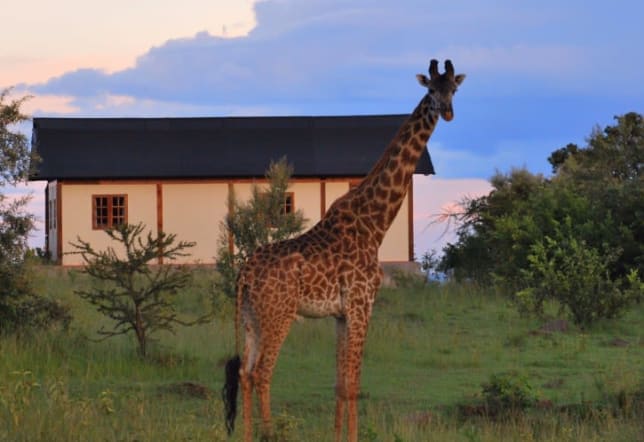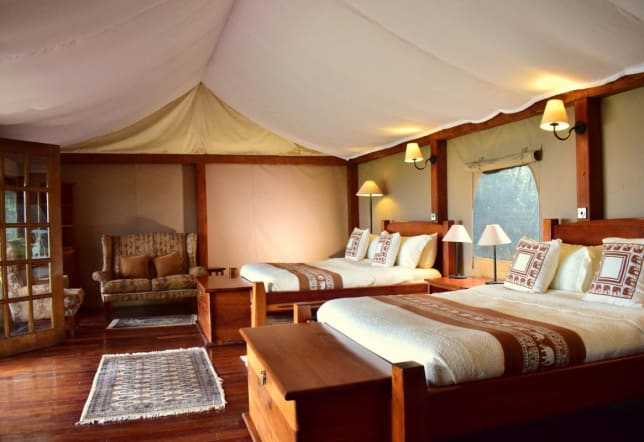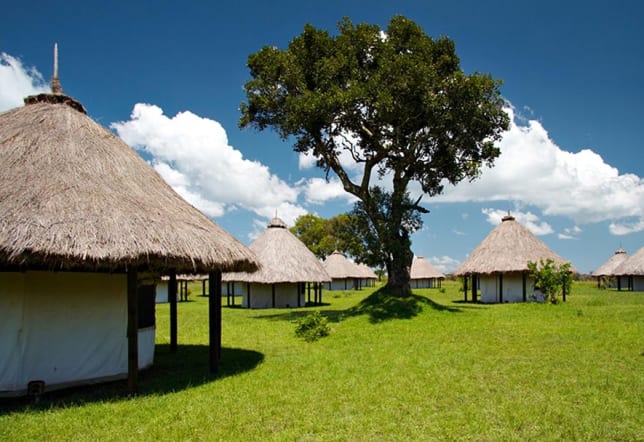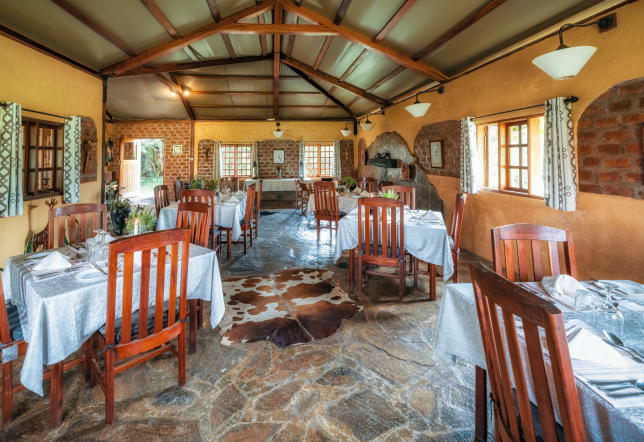 Every journey begins with a conversation
We think care and curation make all the difference in the world. Understanding your travel vision is the first priority.
No fixed dates or schedules.
Escape the tour bus crowds and explore on your own terms, departing and returning whenever you choose.
The freedom of flexibility
Travel whenever you want, for as long as you want with the option to change your plans on the fly – even in-destination.
Tailor-made for you
Mix relaxation, luxury and adventure as you wish with an itinerary designed to suit your preferred pace of travel.
Accommodating your every need
Custom-made for every type of traveler, accessible and inclusive options ensure a comfortable and fulfilling experience.
Itineraries designed by well-traveled experts
Our Destination Experts are people with deep, local knowledge of the areas they represent, having lived, worked or traveled extensively throughout the region.
The best of each destination
Our team travels regularly to source and individually vet each and every activity, accommodation and experience featured within our product offering. Your Destination Expert will help you discover these special restaurants, galleries and museums before they hit the guidebooks.
A single point of contact
The Destination Expert who designs your personalized itinerary will keep in touch throughout your journey from planning to unpacking.
Local secrets unlocked
Cultivate a deeper understanding of your destination with one of our local, English-speaking, private guides by your side. Become immersed in local traditions, cuisines and customs as your guide reveals hidden gems.
Only the best will do
Our exacting standards and vetting process in combination with a proprietary training program designed to reflect the expectations of North American travelers ensure access the finest local, private guides worldwide.
Specialist guides
From historians and archeologists to culinary experts and world-class athletes, enhance the private-guided experience by opting for an excursion with a local expert.
Your trip. Our responsibility
With our industry-leading, 24/7 support and operational expertise you'll travel with peace of mind. Should hiccups occur, you can rest assured that our round-the-clock assistance is only a phone call away.
The moment you touch down
Once you clear customs, we're there for you and will take care of the rest. A Kensington Tours representative will meet you at the airport to start your personalized trip.
Live updates
We stay in touch with you throughout your travels. If changes are necessary, you'll receive live updates via the Kensington Tours app.
We're invested in your trip
Anyone can book a vacation, but we're in the business of turning travel aspirations into reality. If you're not happy, just let us know and we'll make it right.